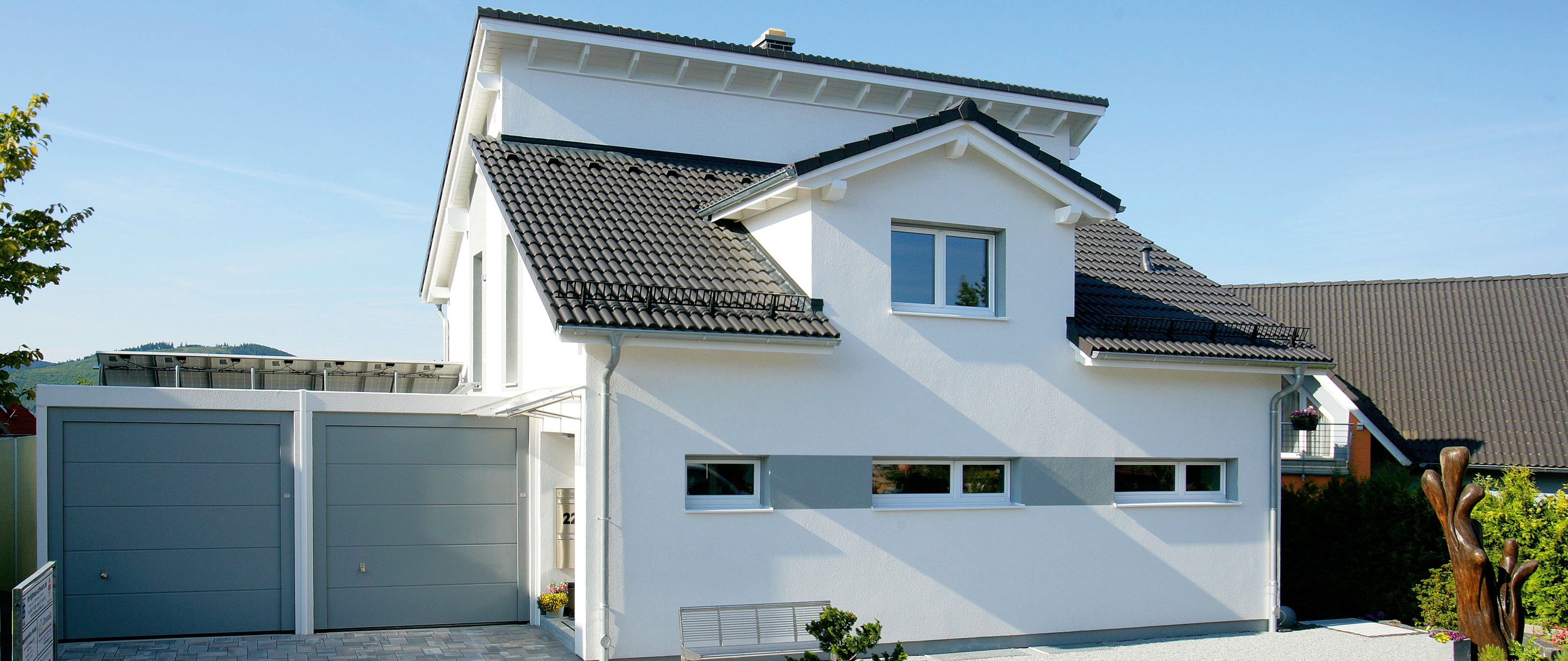 In the fast lane - Polish prefab manufacturer takes off
We spoke with Mr. Antoni Zin, production manager of the largest prefabricated house manufacturer in Poland. Under the brandnames DAN-WOOD and DAN-WOOD Family, the company has been highly successful in producing and selling prefabricated houses that can be configured online.
Performance: For just under 10 years, Danwood and WEINMANN have been working together as business partners. Your company has continued to grow in recent years, currently employs 1100 people, and has become one of the largest prefabricated house manufacturers in Europe. What are the factors that have led to this development?
Antoni Zin:
For a start, the German prefabricated house market was (or rather is) very important for us. Around 80% of the 6000 largely ready-to-use houses that we produced between 1997 and 201 were sold, assembled, and constructed in Germany.
Automated production line for wall, floor and roof elements
Since we changed over to the latest, Computer controlled production systems in 2006, we have been able to offer our customers an extensive, modern house range. Thanks to the high degree of prefabrication in our element production systems, we can keep our labor costs relatively low, which allows us to sell our products at fair consumer prices. Local sales partners market the houses and therefore timely and efficient communication with interested parties via the Internet is very important. What's more, our pricing policy is transparent and enables clear and reliable calculation of the construction costs. However, the most important factor in our success story is the high processing quality of all components built into the houses.
Performance: In 2006 you purchased your first WEINMANN system. In the years that followed, you continually expanded it. What led you to make this decision?
Antoni Zin:
In 2011, the market recovered the strength that it had before the economic crisis and we had to react quickly. Without a new assembly line, we would not have been able to increase our production capacity and still keep the required level of quality. In the difficult years between 2007 and 2010, we produced around 300 houses each year. In 2011, this rose to over 500, and with a continual increase of up to 100 houses each year, in 2015 we reached our record of 850 houses.
Performance: How has your production process changed as a result of the investment in modern machine technology? Comparing the previous method of production with the current CNC production, are there any differences with regard to quality?
Antoni Zin:
The automation of planning and production has significantly simplified not only order monitoring, but also the production processes and all of the associated work steps. We have been able to set up a reliable quality control system and material handling, in particular, is much smoother. Let me give you a comparison: in 2008, productivity in terms of the relationship between lead time and actual working time was 82.5%; in 2015 the comparative value was between 102% and 108%. I think these figures speak for themselves…
Performance: What does your production process look like?
Antoni Zin:
Our production comprises two WEINMANN production lines that we use to produce wall elements for the ground floor, wall elements for the first floor, floor elements, and roofs. The two systems each have a multifunction Bridge for the internal side of the elements and a multifunction bridge for the external side. On the first line, the framework is created with an automatic framework station; on the second line, a flexible, Manual insertion table is used. Both production lines have extensive logistics and storage technology for producing the elements vertically, storing them, picking them, and loading them.
Each system is in a separate production hall and, where necessary, has a separate shipping area. And each of these production areas is supervised by a separate foreman or machine operator. The production process begins with the work preparation in the design planning; this includes preparing the data for the machines. In the next step, the construction timber is picked in the production area and this step is followed by the cutting of beams and panels. The elements are then assembled, processed and finished and finally the completed work pieces are loaded onto trucks. The production orders are distributed to different work stations and assembly stations via a central computer system. The system also collects production output data as well as work information for further planning purposes.
Performance: Has using the systems given you any advantages over your competitors?
Antoni Zin:
The advantage resulting from the increased level of prefabrication is primarily evident in the planning and execution of production processes in a significantly more efficient manner. Energy and material demand has also fallen by approximately 1%, but the quality and fit of the fabricated house elements has significantly increased. And what's very important is that we can increase our production capacity at any time so that we can respond flexibly to increasing demand and trends in terms of the type of construction and the size of prefabricated houses. At the same time, we have permanently reduced the costs of each unit. All of these advantages bring further benefits: for example, some of the costs saved are invested in product development and marketing optimization measures.
Performance: How do you see Polish prefabricated house construction developing in the future? What role does the European market play? Where are your core markets?
Antoni Zin:
The Polish market is rapidly following European trends. There are a number of small and medium-sized companies that offer timber frame construction with open and closed elements as well as block houses. Many manufacturers offer their houses with different energy standards, including the passive house standard. Companies that want to carve out their niche in the market are experimenting with different insulating materials to give the houses the best energy efficiency. But the German market is still our core market. On one hand we want to secure our market position in Germany — I'm sure there are a lot of things that we can improve, that we can implement perhaps more quickly or more economically, which, in turn, will lead to us selling more houses. On the other hand, we want to meet the demands of all the markets where we have a presence, to achieve a balance. For example, we want to profit from the new, state-sponsored construction programs in England and Poland and significantly increase sales in those countries.
Performance: Mr. Zin, thank you for talking to us.
Source/ Image rights:
Danwood S.A., Poland
Back to List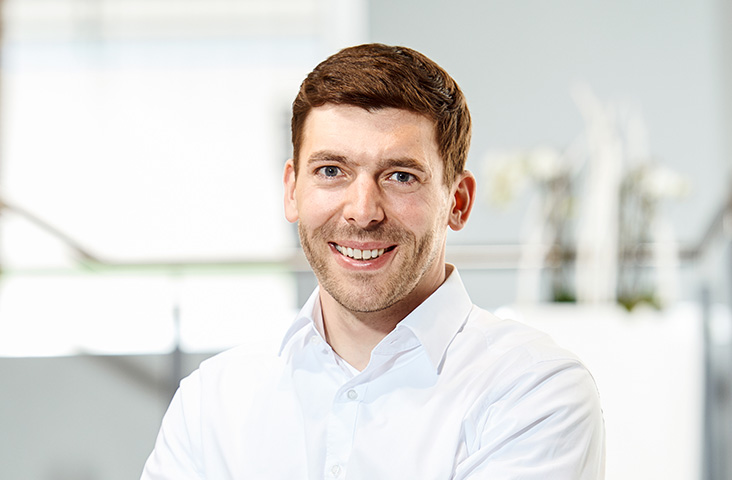 That's how your colleagues produce