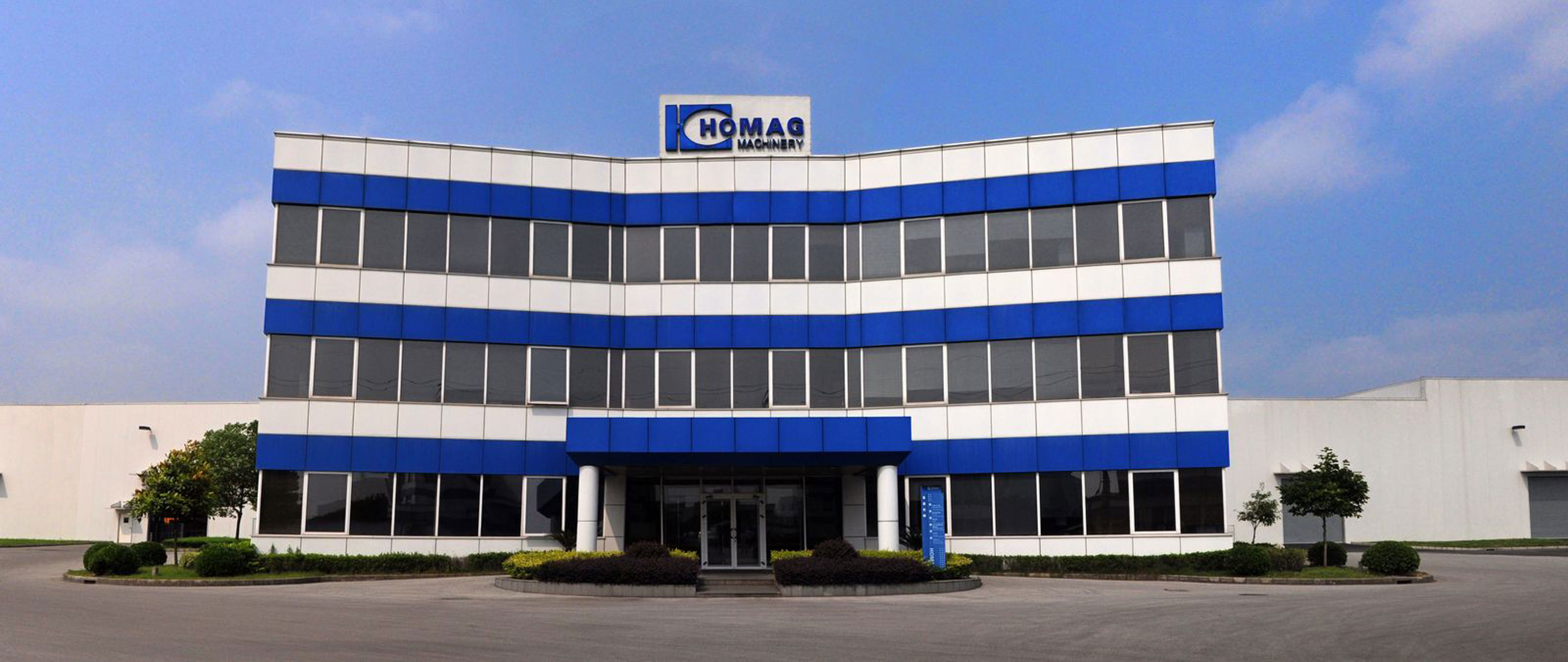 Your best choice in China
About HOMAG China
HOMAG China is the subsidiary of HOMAG Group in China. Founded in 1979, it has about 750 employees and five regional offices. It is committed to introducing and recommending the world's advanced wood industry technology and equipment, deeply developing the home industry software, driving the interconnection of the industrial chain, and providing enterprises with equipment of single machine as well as a complete set of solutions for highly customized production, from sales end to after-sales service.
HOMAG China has been deeply engaged in China's furniture industry for more than 40 years. From production consulting and planning to production management, from single machine production to equipment connection, from front to back connection to unmanned factory, from technical support to all-round service, HOMAG China has integrated German high-tech with a long history of 60 years and excellent localization team with a history of 40 years. These technologies and experiences will bring better complete solutions and more satisfactory service experience to our Chinese customers.
HOMAG China always adheres to the people-oriented, practices the service concept of "satisfying customers, employees and partners", constantly innovates and improves, strengthens internal management, treats people sincerely, always thinks of customers, and regards each investment of customers as its own investment.
Woodworking Machinery
Whether you require furniture or woodworking machinery such as
we have the right fit for your business needs. We are here to help you achieve a high level of performance and quality with the HOMAG machines and lines. Providing you with the individual solution you require for your unique needs is our goal.
Contact
HOMAG Machinery (Shanghai) Co. Ltd. Shanghai China
685 Fangta North Road, Songjiang District, Shanghai, China
Tel:+86 21 3774 7088
Fax: +86 21 5774 0978
marketing-chn@homag.com
Guangdong, China:
HOMAG (China) Machinery Co., Ltd. Dongguan Branch
NO. 25 Dongxi East Road, Dongguan, Guangdong, China

Jiangsu, China:
HOMAG (China) Machinery Co., Ltd. Kunshan Branch
No. 19 Beiyuan Road, Kunshan, Jiangsu, China

Beijing, China:
HOMAG (China) Machinery Co., Ltd. Beijing Branch
Rm.704, Block B, New Town, 88 Jianguo Rd, Beijing, Beijing, China
Sichuan, China:
HOMAG (China) Machinery Co., Ltd. Chengdu Branch
Rm.606,Block C,New Hope International Building, No19, Tianfu Three St, Chengdu, Sichuan, China