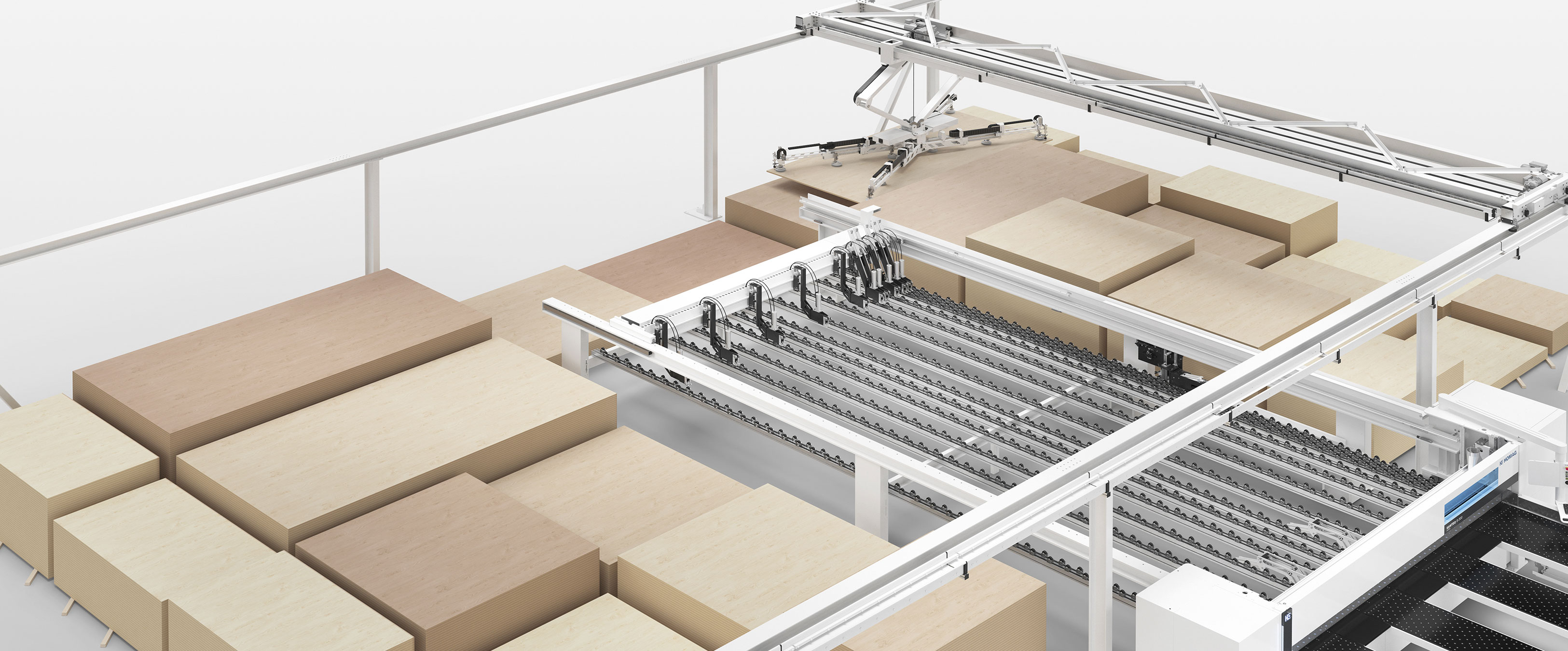 Leider keine Produkte für die gewählten Filtereinstellungen.
Storage Systems
Horizontal storage systems offer more leeway in combination with operating machines and in panel varieties. They are the ideal solution for an effective production.
Storage systems timber construction
The STOCKTEQ series of WEINMANN offers a wide range of options for transporting and storing components. The up-lifting and distribution trolleys are provided for transport between the individual workstations. The loading carriage is used for the picking and loading of the elements before the finishing work is carried out in the wall magazine.
Feed and Stacking
High-performance feed and stacking systems for the wood and furniture industry
Production chains use feed and stacking systems from various performance classes. A feed system splits stacks of material into individual panels. A stacking system then puts these individual panels together to form a material stack (package of panels).
Material handling with high process stability
We offer single-sided and double-sided feed and stacking systems that are compatible with all machines in the throughfeed area. They are ideal for continuous feed and stacking for applications including edge systems and drilling lines. The machines enable high-performance logistics with more transparency and flexibility for your entire production process.
Reliable production technology
Our compact feed and stacking systems are extremely robust, require little maintenance, and do not wear easily. They have a particularly long lifespan. Panels are transported fully automatically to the subsequent processing step, while sensitive edges and surfaces are protected thanks to the HOMAG drive technology.
Advantages of the feed and stacking systems for your production
Increased overall system performance
Fail-safe production
Material quality is preserved
Minimized transport times
High level of process security
A selection of our feed and stacking systems is shown here.