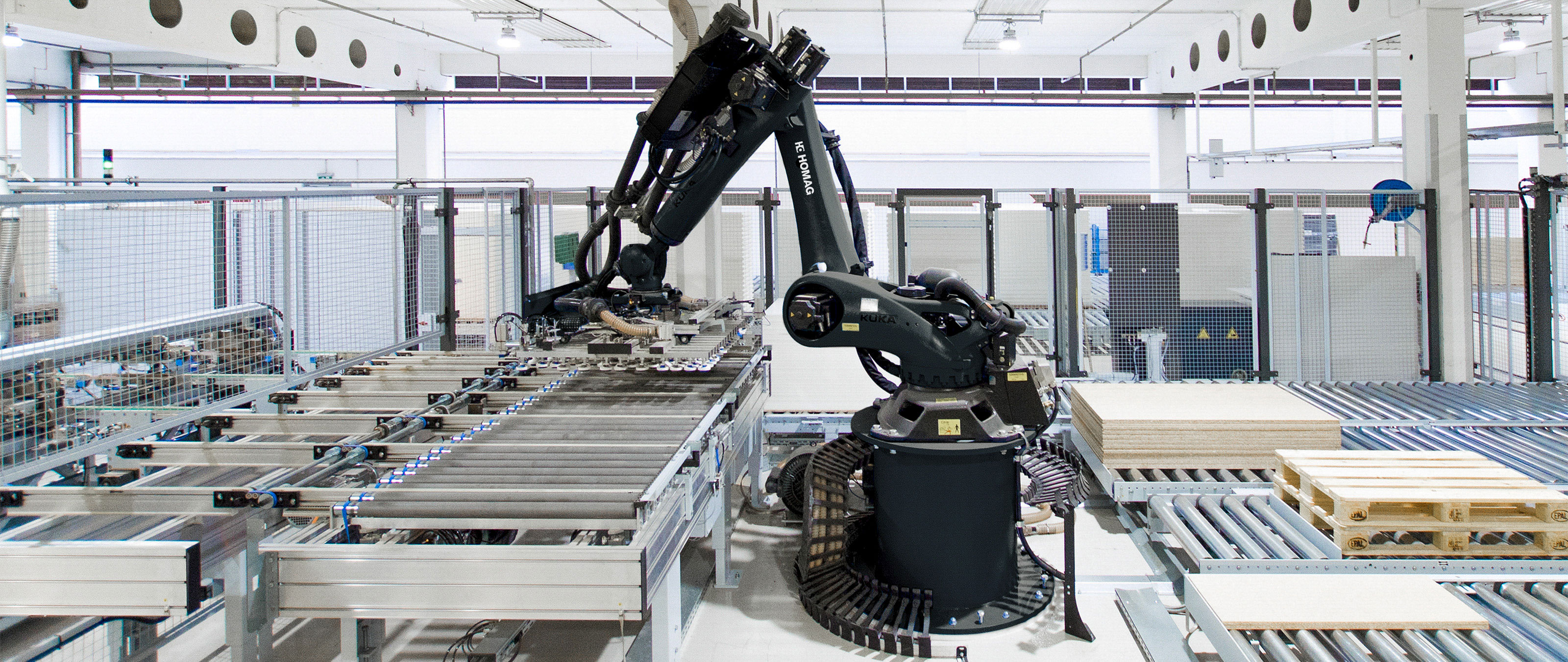 Leider keine Produkte für die gewählten Filtereinstellungen.
Robot Solutions for the Furniture Industry
Increase productivity completely automatically with robot cells from HOMAG.
The robot as a real all-rounder
Regardless of whether it's handling in conjunction with sawing, laminating, processing edges, drilling, routing, assembling, packaging, or sorting and picking — robots are all-rounders in batch size 1 small series or series production. Innovative feed and stacking systems or pick-and-place applications ensure high performance with maximum repetition accuracy and extraordinary precision.
Robot systems for automation
Industrial robots can fully exercise their strength in areas including the automation of CNC processing cells, edge processing machines, buffer and picking systems, assembly systems, and packaging lines: regardless of whether that's the individual construction of the cell with different supply and discharge situations, part sorting, turning and alignment stations, parts checking, or part destacking.
The cell control system enables easy operation from series production to batch size 1 production.
One robot cell, many advantages for your production
Maintenance-friendly
High availability
Greater efficiency
Greater flexibility
Better ergonomics
Greater process reliability
Less part damage
Reproducibility
Continuity
A selection of our robot solutions is available here.
Robot solutions for timber framing
Robots have long been established in the furniture industry. And for some time now, their use has also been successfully implemented in timber house construction. Frame work construction has already been asserted as a standard application for timber house manufacturers. In this type of application, the robot is integrated into a frame work station of WEINMANN and is used to insert various studs into the frame work.