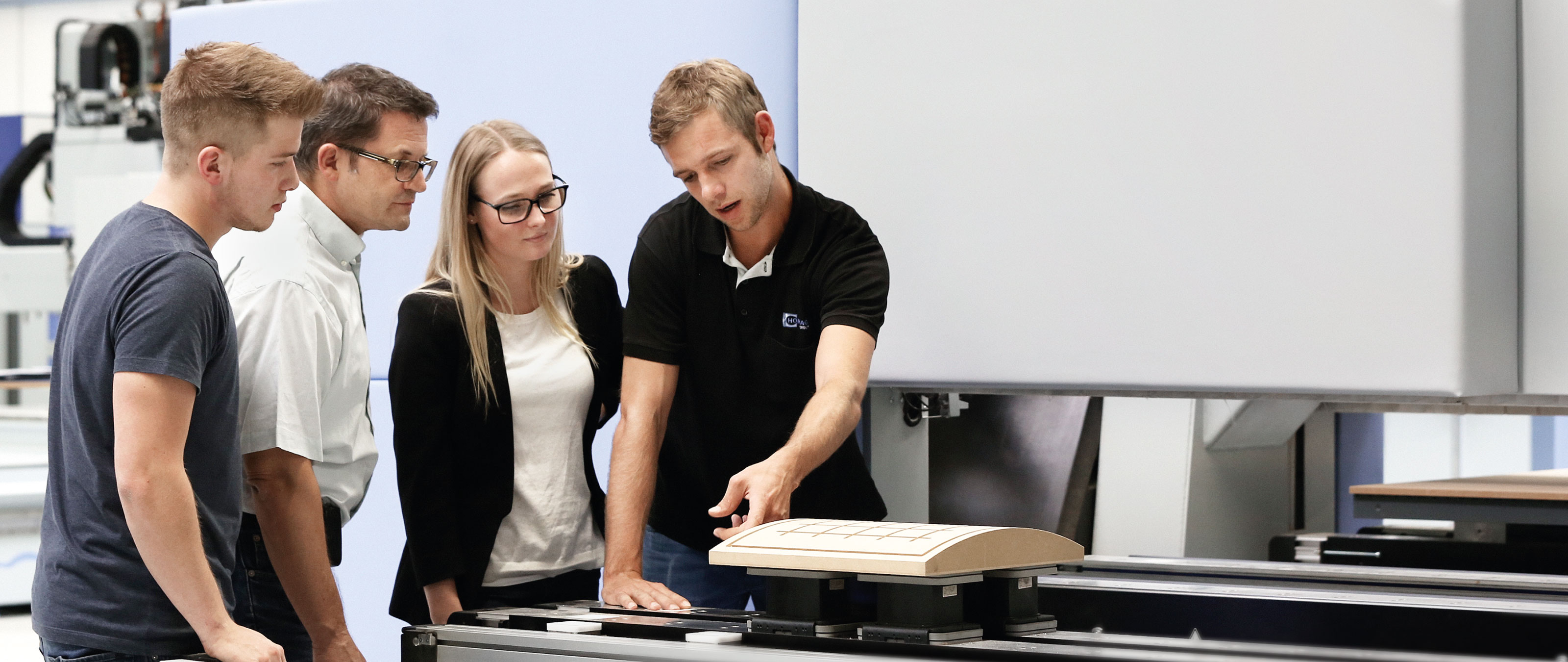 HOMAG Academy
Modern learning platform: With over 100 training courses available for you.
Keep your team up to date: Increase the output and efficiency of your machines with well-trained employees. In addition to training for your new product, we also offer further training and qualifications.
Benefit from our experts: We offer tailor-made training courses based on the experience of more than 5000 participants per year. Our training courses are held by subject experts based all over the world. These specialists are knowledgeable, highly qualified and have many years of experience with our products.
Flexible options:
Classroom training: At one of our HOMAG Academy locations in 19 countries or at your site.
Live online training: Meet your trainer in a virtual training room while learning and networking with other participants.
eLearning: Embark on self-study at your convenience, no matter where you are — your sofa, your kitchen, or while you're out and about when traveling.
Three ways to learn more: classroom training | live online training | eLearning

Digital learning platform available 24/7 with more than 100 high-quality training courses.

We have highly equipped training centers in 19 countries with expertly trained teams.
HOMAG Academy – Your benefits
Just right: We would be happy to work with you to develop a training and further education program that's suitable for your job profiles and derived skills, covering the needs of all your employees from the machine operator to the maintenance staff.
Independent and flexible learning: Both our live online training and our eLearning offer save you time and travel expenses. This helps protect the environment and allows you to learn flexibly from wherever you want.
Make your company even more attractive to employees: By offering training courses for further development, your team will be more likely to value you as an employer. Take advantage of our offer to boost your image.
What makes our live online range worth it
Group-based learning in groups of up to max. 10 people
Time is divided more flexibly by splitting topics into blocks
Learning according to your requirements: Start off based on your level of knowledge
Recording of live online training courses if required: serves as documentation and contributes to sustainable learning success