Discover our knowledge and solutions for Packaging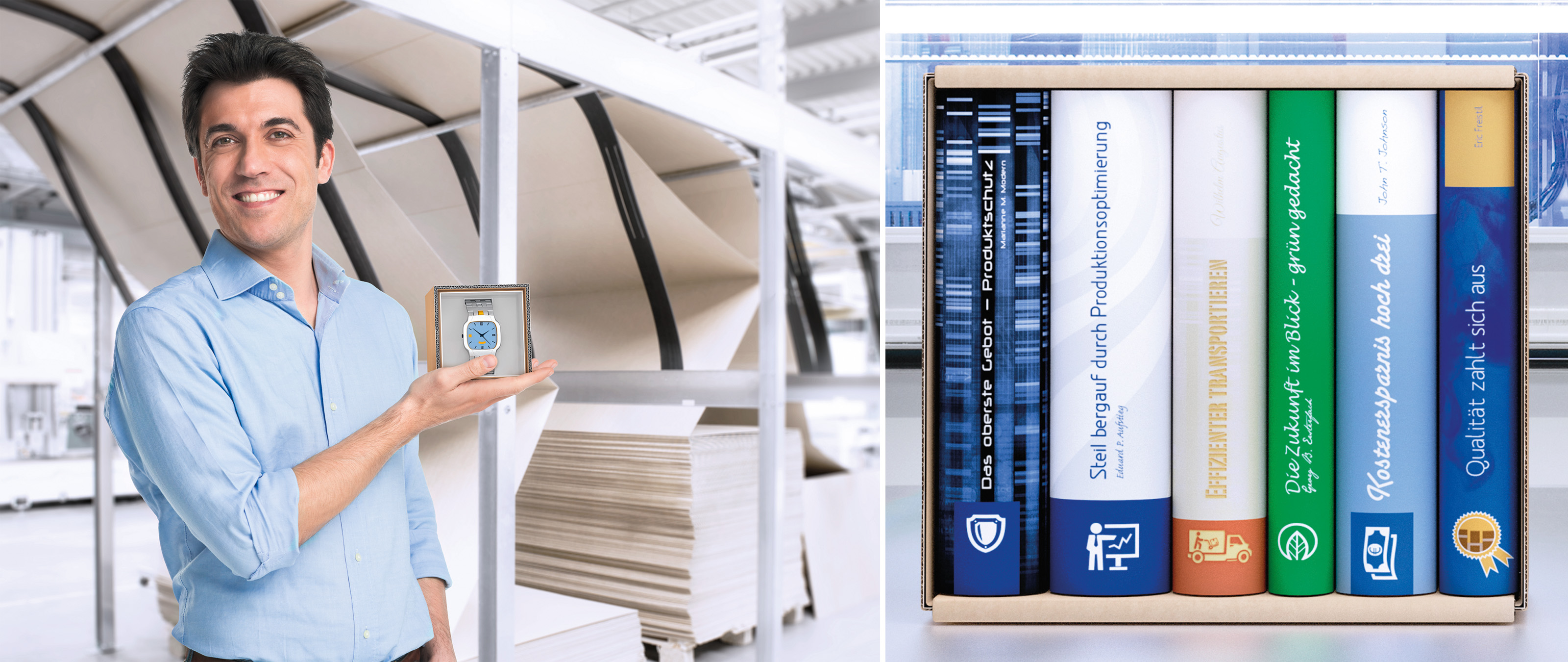 Cost conscious concepts for packaging up to batch size 1. Every carton a tailor-made suit with best product protection, easy and quick to produce.
Our powerful cardboard-box cutting machine, cardboard folding machine or cardboard closing machine can be intelligent linked to robot applications and transport components according to customers' requirements. Thus, half to fully automatic complete concepts optimize the whole packaging process. The efficient use of manpower and automation, tailored to customers' necessities are in the focus.
The best: Customized packaging arranges for best product protection.
That's how your colleagues produce
Packaging solution with 3-side sealing and automated insertion stations

The line reproduces the complete process of automated furniture packaging from folding of the cardboard box in FEFCO 0410 design, insertion of the workpieces and filling material to automatic closing, gluing and stacking of the boxes.