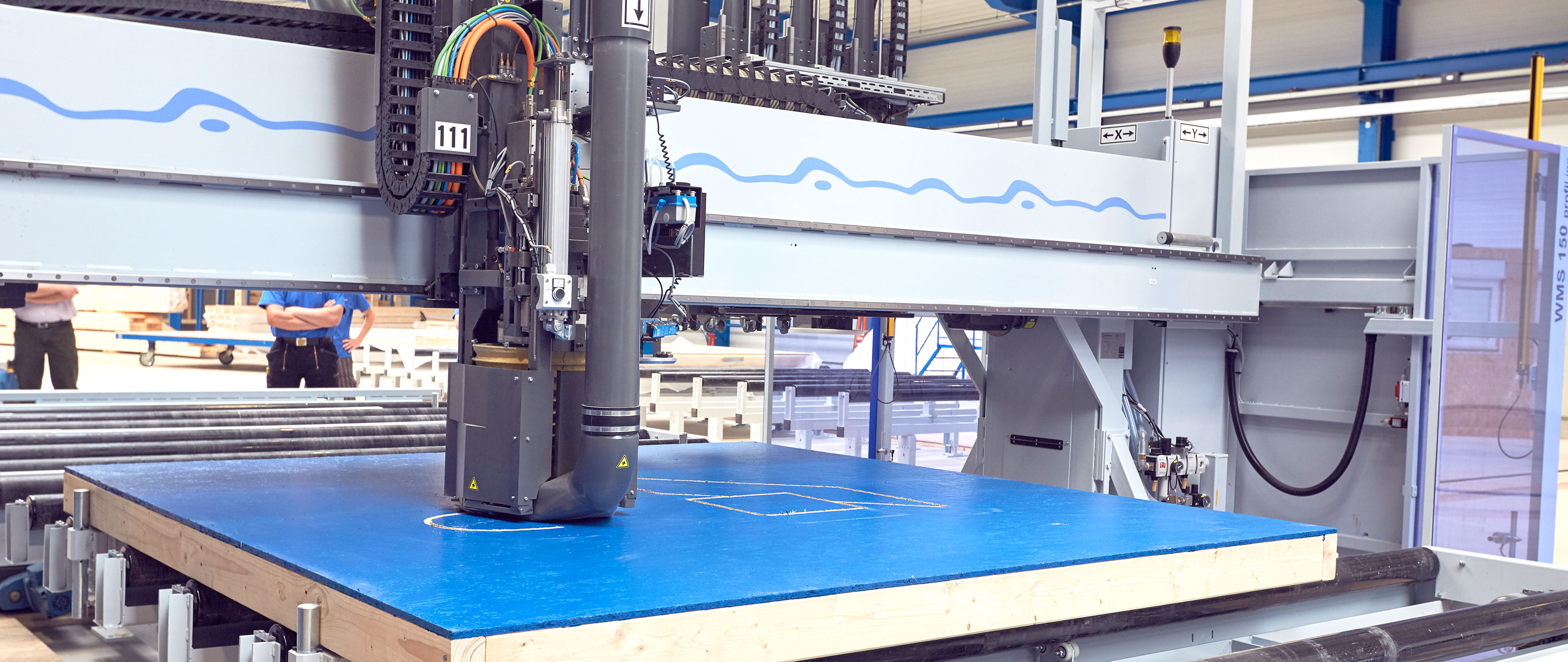 "Giving customers exactly what they want"
After entering the timber frame construction industry just ten years ago, Ing. Holzbau Schnoor GmbH & Co. KG now supplies high-quality timber frame elements to builders and timber work companies. At the top of the company's agenda is the topic of individuality.
Production in batch size 1
Timber frame elements are a relatively new field of business in Burg bei Magdeburg, a town in north-east Germany. Up to around ten years ago, Ing. Holzbau Schnoor GmbH & Co. KG, which is based in the town, only manufactured nail plate trusses there. Even today, nail plates remain the standard business for the company and its 135 employees: some 6,000 roof constructions leave its production plants every year. However, around ten years ago, the company took the decision to branch into timber frame construction, a move that, in the words of Managing Director Kay-Ebe Schnoor, led the company "away from thinking about the individual product toward thinking about the building as a whole." Part of this development meant offering more than just the supply of preassembled timber frame elements to the construction site. As such, the company is now operating in a completely different business, a fact that is reflected in the average order value, among other factors. Another important difference in this business is that the detailed planning process is moving more and more in the direction of the manufacturers. With this form of planning, specialist expertise is needed in areas such as statics, building physics and timber protection; expertise that Schnoor fortunately already had at its disposal: Even for planning nail plate roof constructions, the company already had around 30 engineers at its site in Burg. In the timber frame construction industry, these employees are often asked to make a preliminary draft "buildable" as an initial step in the process. This involves everything from performing the static calculation to fine-tuning the building details, such as adapting the height of each story to the elevator shaft as it moves up floor by floor. Assessing the construction from a building physics perspective is also part of the day-to-day work of these employees; essentially they must consider themselves to be individual contract manufacturers, insulating and planking in line with exact customer requirements.
One extremely important factor: Flexibility
As you would expect, the company's perception of itself has serious effects on its production. For this reason, flexibility was the number-one priority in the specifications set by Kay-Ebe Schnoor in 2015 when he was on the look-out both at home and abroad for a production line to manufacture the timber frame elements. Up until that point, the elements were manufactured manually on a table. Now the company wanted to capitalize on the benefits of automated production, to increase capacity and optimize the quality assurance process. The management team finally found what it was looking for in WEINMANN Holzbausystemtechnik GmbH. The plants supplied by this company offer a high level of flexibility, among other benefits, as the total of seven tables are arranged in such a way that specific components can be distributed to special workstations. One example would be external walls with dual external planking or with individual facades, for instance. Alongside this, the production line can be expanded to offer increased capacity through additional stations. Four work tables form the core of the plant, on which the standard work steps are carried out: Once the frame work has been produced manually on table one, it is transported longitudinally on to table two, where the internal planking and, if required, the vapor retarder are fitted. After being turned on table three, the component is insulated with a wide insulation batt. From there, the element is moved onto table four by longitudinal transport, where it is fitted with the external planking or distributed to the three special tables. In order to cover a range of different wall thicknesses, all of the tables work with a variety of bolt sizes. The WEINMANN multifunction bridge processes the elements on tables two and four. The running rails of the bridge were extended to enable it to process elements up to 14.00 m in length. The bridge also features stapling devices for a wide range of panel materials, as well as a unit with a tool changer that can saw, drill and trim these materials using the appropriate tools. An additional five-axle unit that can be used to saw drip edges, for example, is also pre-installed. What's more, units can be fitted to both sides of the bridge. This creates space for further processing opportunities – such as the automatic injection of insula-tion using a blowing plate, the possibilities of which are currently being explored by Kay-Ebe Schnoor. Currently, insulating materials are still fitted manually. The warehouse for these materials is located next to table three, while panel materials are stored next to tables two and four.
Off to an "excellent" start
Developed in cooperation with the University of Magdeburg, the production plant was planned in detail together with WEINMANN – a collaboration that Kay-Ebe Schnoor has since described as "a delight." Installed between January and March 2016 in a custom-built 4800 m2 hall, the plant has been in successful operation ever since. For the Managing Director, everything has been "excellent, even if, as you would expect, we are currently undergoing a process of optimization that will still take some time to complete."
Bright future prospects
Ing. Holzbau Schnoor GmbH & Co. KG has already increased its output from 30 shell kits in 2015 to around 100 this year, thanks to the new production technology. Part of this success is the time spent considering the infrastructure in Burg and the outlying area. "In addition to constructing the hall facility, we have also acquired new staplers, trained the work schedulers and operators, and last but not least increased our capacities in the commercial sector and in Sales. The increase in sales in particular should lead to a further boost to growth in timber frame construction in a relatively short space of time." The signs look good at the moment. Kay-Ebe Schnoor is increasingly finding that builders from the conventional field of solid timber construction are avoiding prefabricated constructions, because they lack qualified personnel at the construction site.
"As we cover a wide range of trades within our business and can therefore offer a highly efficient solution to this issue of a lack of specialists, there is clearly strong potential for growth for us in this direction."
Published in Holzbau Quadriga 5 / 2016
Many thanks to the editor Ina Langenbach and Dr. Joachim Mohr
Many thanks also to our customer Holzbau Schnoor
Pictures: Holzbau Schnoor
Back to List
Downloads
Founded 1958 Ing.-Holzbau Schnoor GmbH & Co. KG the main focus was the production of nailing plates in the begining. Since 10 years Schnoor acts in the field of timber framing and delivers timber frame elements to builders and timber work companies. Schnoor produces more than 6,000 roof constructions per year in Magdeburg.
Website Holzbau Schnoor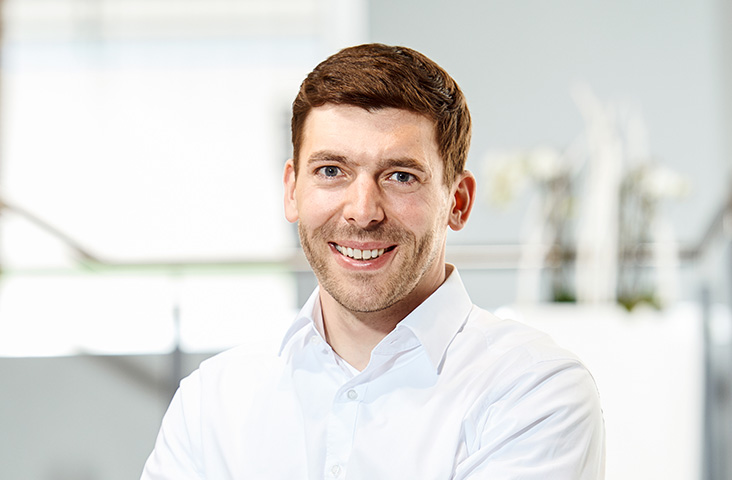 That's how your colleagues produce