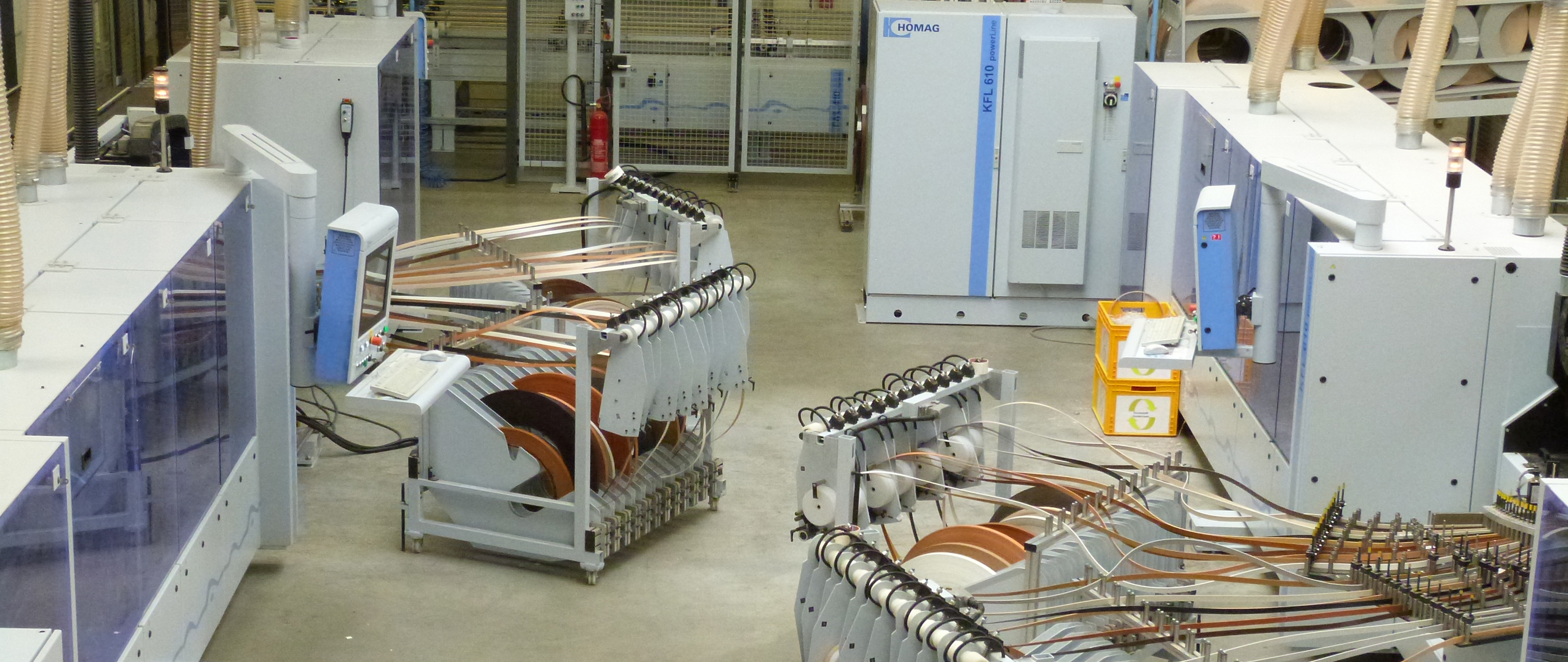 Batch size one: bespoke manufacture on a grand scale
The Orgatec left no-one in any doubt: Zero joint edge coating has already become the new standard in office furniture.
Leading office furniture producers are currently upgrading their production to laser technology – or have already completed the transition.
One of these is Palmberg, which has concentrated its efforts not only on laser edge technology but on rethinking its entire production process.

One-piece-flow, flexi production, batch size one – whatever name you give it, just-in-time production is increasingly becoming the solution of choice for producers required to complete bespoke one-off customer orders on a daily basis. Office furniture producer Palmberg recognized the trend from an early juncture, and began as early as 2008 with the first phase of a conversion process in the plant used to produce its in-house manufactured components. The process of conversion to this method of manufacture has now been completed in a second Phase.
Back to List