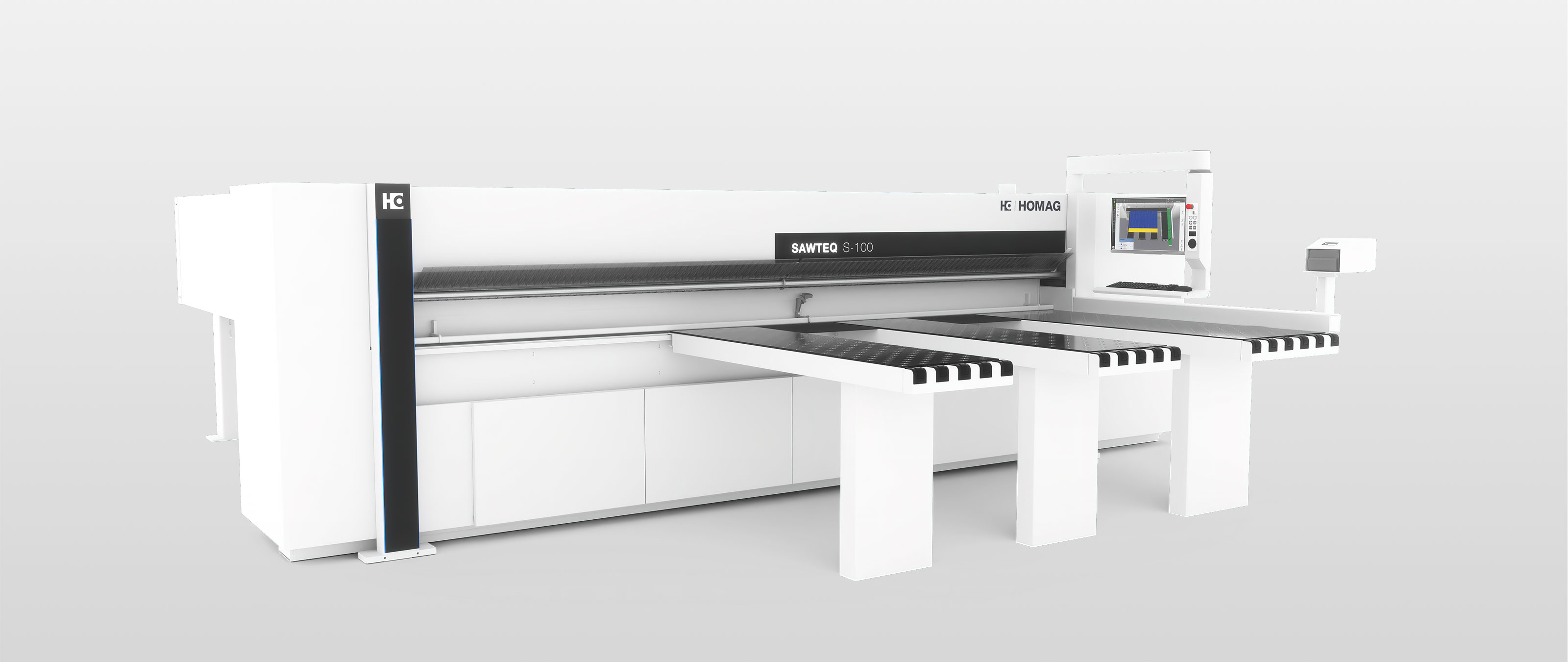 DRILLTEQ V-200 CNC processing centre
Based in Greenford, West London, Claris Housewares & Stationery Solutions Limited trades as Highdecora, and specialises in custom fitted furniture in the home and office sectors. Product categories include fitted bespoke kitchens, wardrobes, media walls, bed frames and other bespoke home and office furniture.
"Each and every product sold on our website is designed and produced by us in our 15,000 sq. ft. facility," explains managing director, Sanjay Bajariya. He continues, "Recently, our manufacturing capacity has been restricted because of the manual machinery we were using. We realised that to achieve our growth potential we needed to invest in more advanced machinery.
"When we analysed the bottlenecks. It was clear that our panel dividing and drilling operations had to be improved. Consequently, we researched the market looking for a suitable beam saw and CNC drilling centre. We narrowed our shortlist down to a couple of brands and carried out a more thorough investigation which included seeing the machines in operation at other companies."
German engineering and efficiency
"HOMAG began to emerge as the best option on the market. Not only are its products robust and technically advanced, but also the intuitive control software makes them extremely easy to operate. The fact that they are designed and engineered in Germany gave us confidence that they would be reliable over the lifetime of the machines.
"Taking our short and long-term requirements into account, we decided to place orders for a HOMAG SAWTEQ B-130 entry level beam saw and the highly rated DRILLTEQ V-200 CNC processing centre.
"As you'd expect from a German company, the preparation, scheduling and installation of the machines was precise and organised. Both the saw and the drilling CNC were installed by HOMAG engineers on time and inside five days.
"Our operators were given a day's training on both machines. This was carried out by one of the HOMAG installation engineers who did an excellent job getting each team member fully up to speed on the saw and the CNC."
Quality and easy operation with simple control software
Both machines are very easy to operate; the SAWTEQ uses the Magicut software whilst the DRILLTEQ is controlled by HOMAG's market leading software, woodWOP.
"From day one, the new machines have transformed our production. When we relied on the manual saw and drilling machine it could take up to a week to get a job processed. Now, we can easily process four or five jobs a day. What's more, the accuracy and finish quality are superb.
"These are the first machines we have bought from HOMAG, but I'm sure they won't be the last. From the moment we first showed interest, through the sales process, installation and aftersales support, each HOMAG person we have come in contact with has been responsive, helpful and extremely knowledgeable. We can't fault them," concludes Bajariya.
If you would like a demonstration or further information on HOMAG woodworking machinery or software, please contact HOMAG UK on 01332 856424 or email: info-uk@homag.com
""These are the first machines we have bought from HOMAG, but I'm sure they won't be the last. From the moment we first showed interest, through the sales process, installation and aftersales support, each HOMAG person we have come in contact with has been responsive, helpful and extremely knowledgeable. We can't fault them.""

Sanjay Bajariya, Managing Director