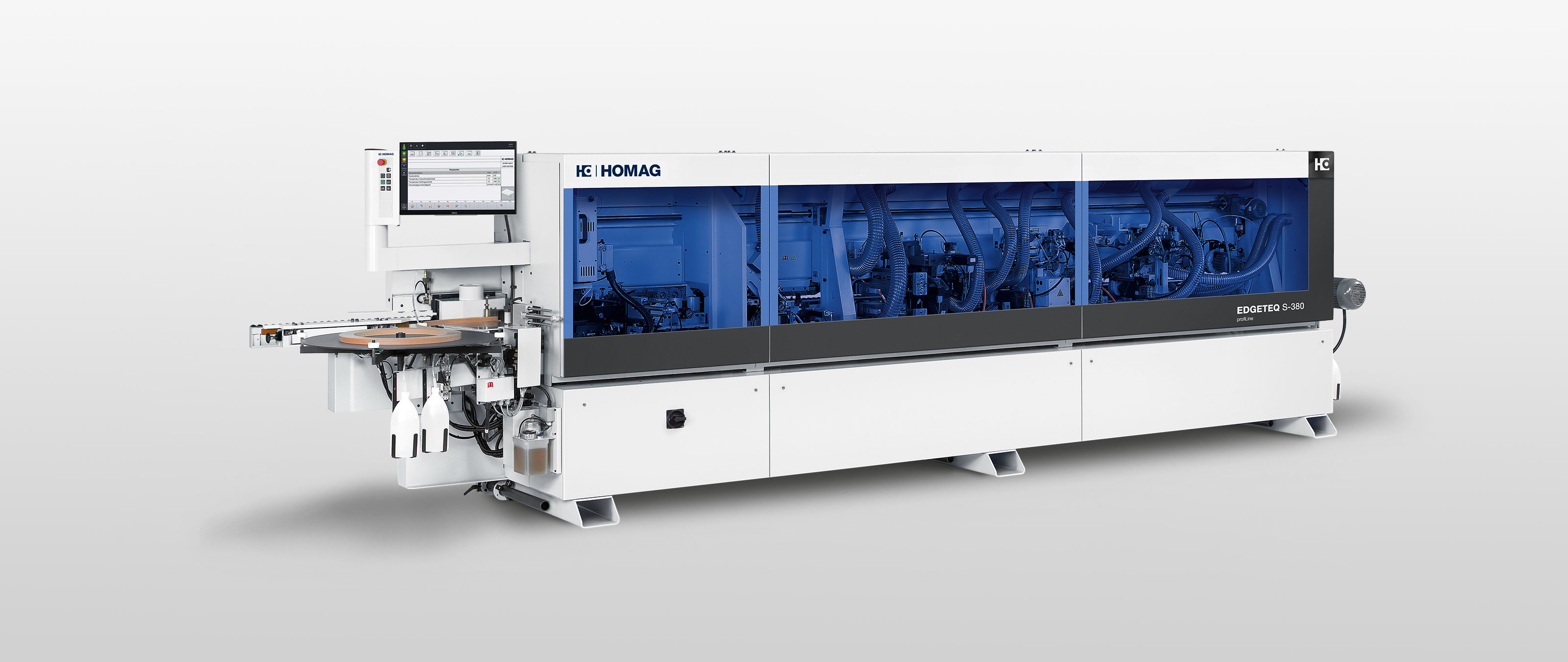 Edge Banding Machines

EDGETEQ S-380 profiline

Edge Banding Machines EDGETEQ S-380 profiline
Freely-fittable machines for every requirement
The profiLine modules offer you maximum flexibility. You define the task and we develop a machine that is perfectly tailored to your requirements. Choosing from a wide range of units and different machines stands, you can create a machine that meets your requirements exactly.
Benefits
Complete range of functions available thanks to the freely configurable machine frames
Powerful machines for demanding requirements and industrial use
Intuitive operation – innovative powerTouch control system
Images
V-belt top pressure for outstanding quality, as it ensures that workpieces are ideally clamped for processing

Automatic 2-coil magazine for the highest possible flexibility and significant time savings during edge material changeovers

High availability and optimum glue quality thanks to PUR premelter. EVA premelter and aitTec unit.

For processing the overhang at the upper and lower edge as well as for corner rounding of e.g. high gloss surfaces

Universal trimming unit / Grooving unit - Flexible by unlimited setting options

For sanding straight edges on different materials
Features
Flexible glue application system for easy changing of the color and glue type (EVA, PUR)

Multifunctional profile trimming for corner rounding and flush trimming

Multi-level technology for easy adjustment of the unit when changing materials

airTec unit for the perfect zero joint

Fully automated machine for excellent flexibility and easy adjustment
Technical Data
profiLine 1630 - 1891

Machine length [mm]

4.770 - 8.260

Workpiece width [mm]

in case of thickness 8 - 22

in case of thickness 23 - 40

in case of thickness 41 - 60

70

120

150

Workpiece thickness [mm]

8 - 100

Edge thickness [mm]

0,4 - 20

Feed speed [m/min]

8 - 20
(Previous product name: Edge banding machines profiLine 1600/1800: 8–20 m/min feed speed)
Videos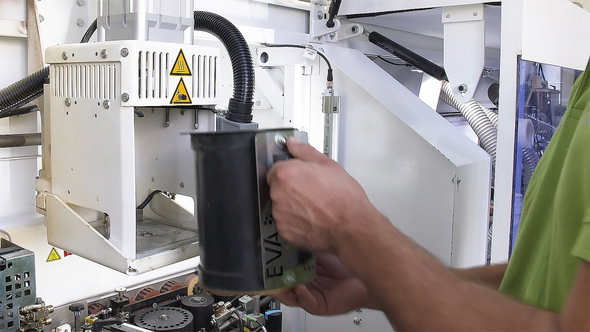 Mehr Flexibilität durch schnellen und sortenreinen Klebstoffwechsel
Schneller Wechsel zwischen Klebstoffarten und -farben bei der Kantenanleim-Maschine EDGETEQ S-380
Kantenanleimmaschine mit Werkstückrückführung LOOPTEQ O-300

Mit der EDGETEQ S-380 erhalten Sie genau das Kanten-Ergebnis, nachdem Sie gesucht haben!
Brochures