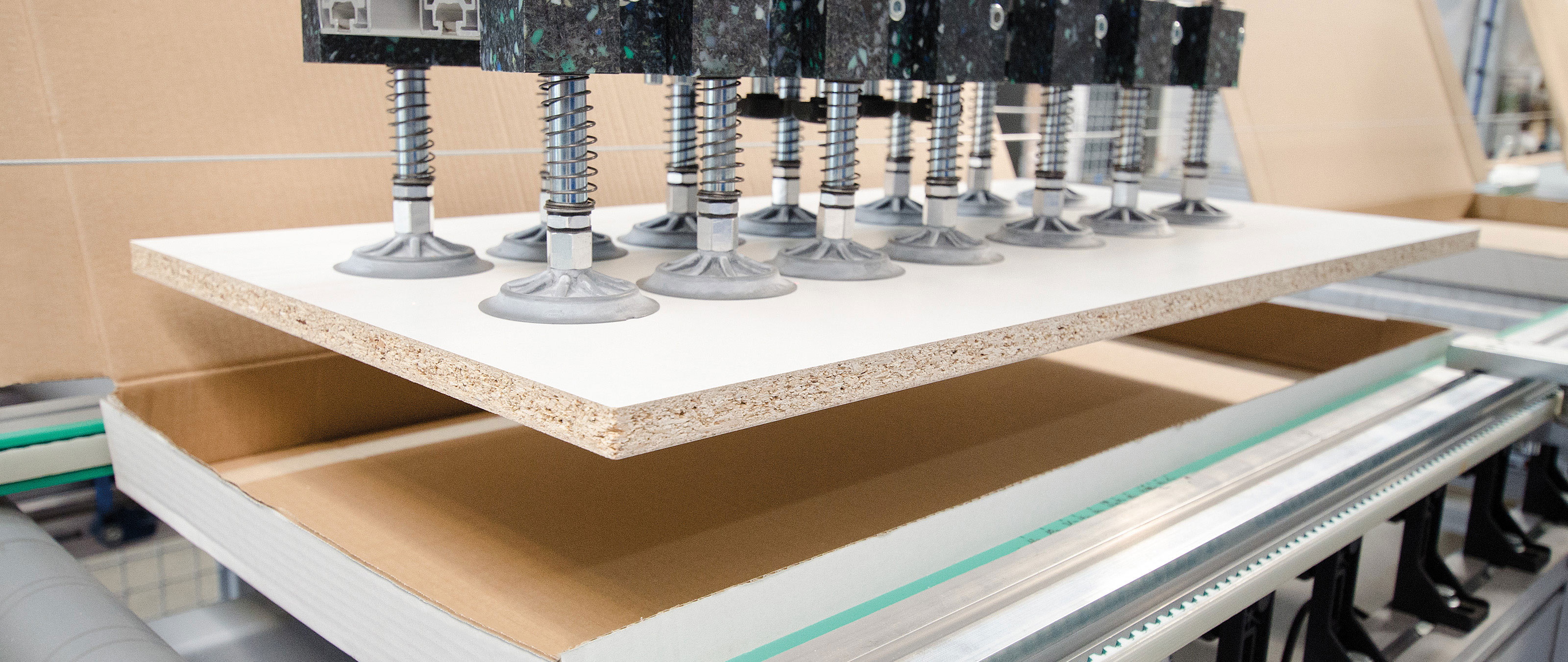 Robot Solutions for the Furniture Industry

PAQBOT I-300

Robot Solutions for the Furniture Industry PAQBOT I-300
Insert station with robot for automatic filling of cardboard-boxes
The safe robot handling works with a very high repeatability on continuous speed - and that space saving. Where elsewhere employees lay workpieces into passing cardboards at a transport distance in monotonous movements, here, the insert station PAQBOT I-300 plays its full strength. The perfect solution for anyone who packs furniture parts.
Benefits
Fast, dynamic, and easy to integrate into the running operation
Perfectly between cardboard folding machine and carton closure machine
Can be integrated into almost every packaging concept
Availabilities of nearly 100%
Personnel will be released from monotonous work
Images
Automatic insertion of individual parts into cardboard-boxes.

The insert station adapts to the speed with which the cardboards pass the insert area of
the robot.
Features
Insertion of individual parts into carton with up to 10 cycles

Almost identical repeating accuracy

Sensor system reports exact position of the carton to the robot

No pit needed
Technical Data
| | Box dimensions (inside) | Workpiece dimensions | Stack dimensions |
| --- | --- | --- | --- |
| Length [mm] | 400 - 2,500 | 390 - 2,490 | 780 - 2,490 |
| Width [mm] | 210 - 1,100 | 200 - 1,090 | 400 - 1,100 |
| Hight [mm] | 32 - 250 | - | 600 - 1,600 incl. fundament |
| Thickness [mm] | - | 16 - 60 | - |
| Weight [kg] | - | max. 25 | - |
(Previous product name: Robotic Insert Station VRE 200)
Brochures