Discover our knowledge and solutions for Wooden Frames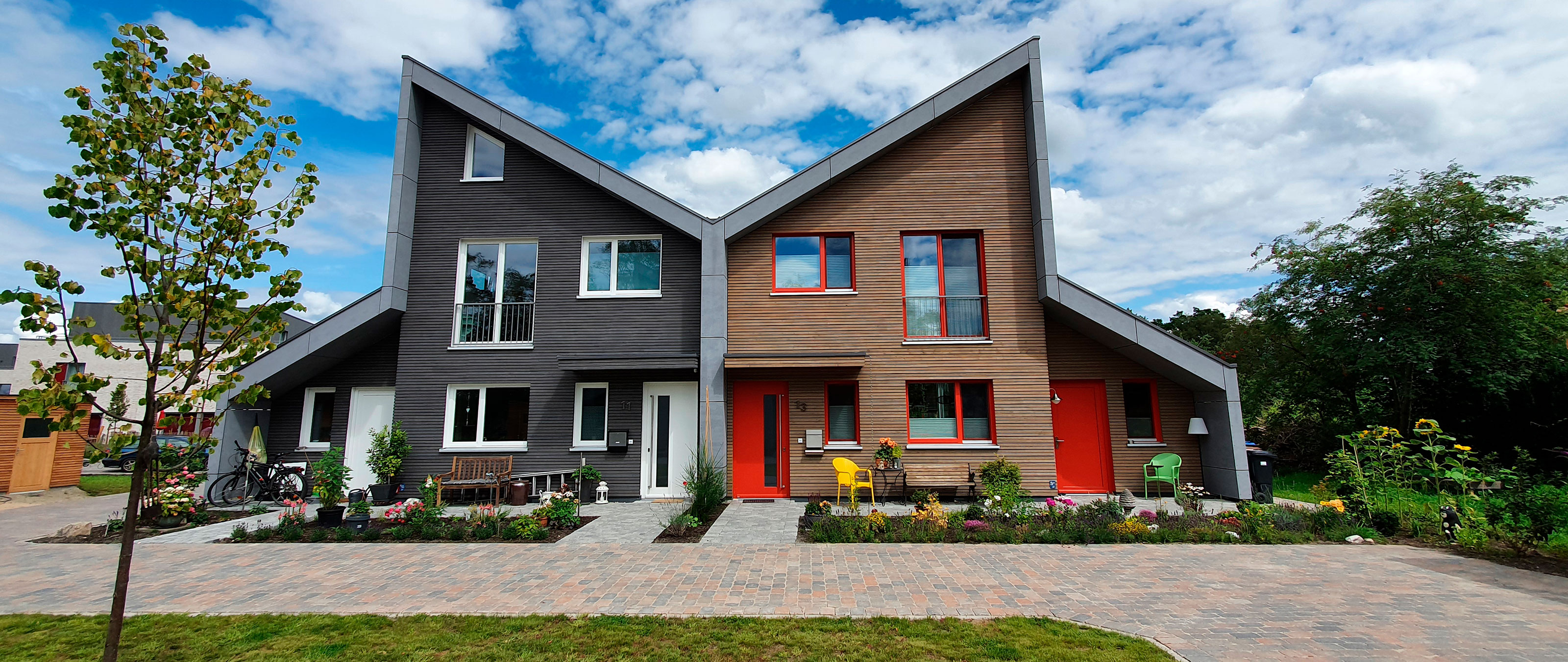 We are united by tradition and a passion for timber frame construction!
Your carpentry business is constantly inundated with new orders, but qualified specialists are becoming harder and harder to find. Flexible production concepts are needed to meet rapidly increasing market demand. Using more prefabricated parts and automated solutions makes your workstations more attractive, improves work ergonomics and optimizes your production flow at the same time.
We hold individual consultations with you so that we can work together to develop a solution that is precisely tailored to your wishes and requirements.
Whether you've previously carried out all of your work manually or you've already automated parts of your production process, our modular production cells enable you to grow step by step with us as a partner and shape the future of timber construction.
Our production concepts − your solution:
Worktable for carpenters

The carpentry table is the ideal entry-level solution for the manual production of elements.

Automated production

Fully automatic fastening and processing of wall elements on two workstations.

Smooth turning

The automated turning process ensures a fluid production sequence and optimal working ergonomics.

Ergonomic working

The integrated turning process and the multifunction bridge improve work ergonomics.

Flexible production

High flexibility thanks to various processing options and automated insulation.

Optimal production flow

Numerous possibilities for producing wall, roof and ceiling elements with optional material flow.
Would you like to find out more about our products?
WEINMANN Treff 2023

Review WEINMANN Treff 2023

SOWADE Holzbau - from roofer to element supplier

By investing in an automated system, SOWADE Holzbau is taking the next step towards becoming a successful supplier of elements in timber construction.

Entry into automation with the WALLTEQ M-300

The Braumandl carpentry company has made the move into automation and now works with the new WALLTEQ M-300 multifunction bridge, among other things.

On the path to industrial production

Producing more and more efficiently: SCHULER Consulting supports the Schütt company in production and process optimisation.

Automated element production in the Abbunzentrum Stamm

Element production at the Abbundzentrum Stamm with a WEINMANN three-table system.

smartPrefab – Industrial manufacturing of prefabricated houses

smartPrefab – Digitally networked systems for maximum efficiency

Automated prefabrication with WALLTEQ M-120

Carpenter Florian Wissel of Zimmerei Wissel GmbH gives insights into his company, where he works with machinery of WEINMANN.

Prefabrication with the WALLTEQ M-300 insuFill

Insights into the production at Terhalle Holzbau GmbH

Robot technology in timber framing

Insights into the highly automated production line at Bien-Zenker

What makes silver fir such a special construction timber?

Geroldsauer Mühle - Weingärtner Holzbau

FRAMETEQ M-300 Combi Wall System

Efficient production of wall, roof and floor timber frame elements - just one machine operator is required.

WEINMANN Compact line

The compact line is the smallest and most flexible production unit for closed elements.

A Quantum Leap in Insulation

The combination of multifunction bridge and insulation plate enables the fully automated insulation of insulation material.