Discover our knowledge and solutions for Interior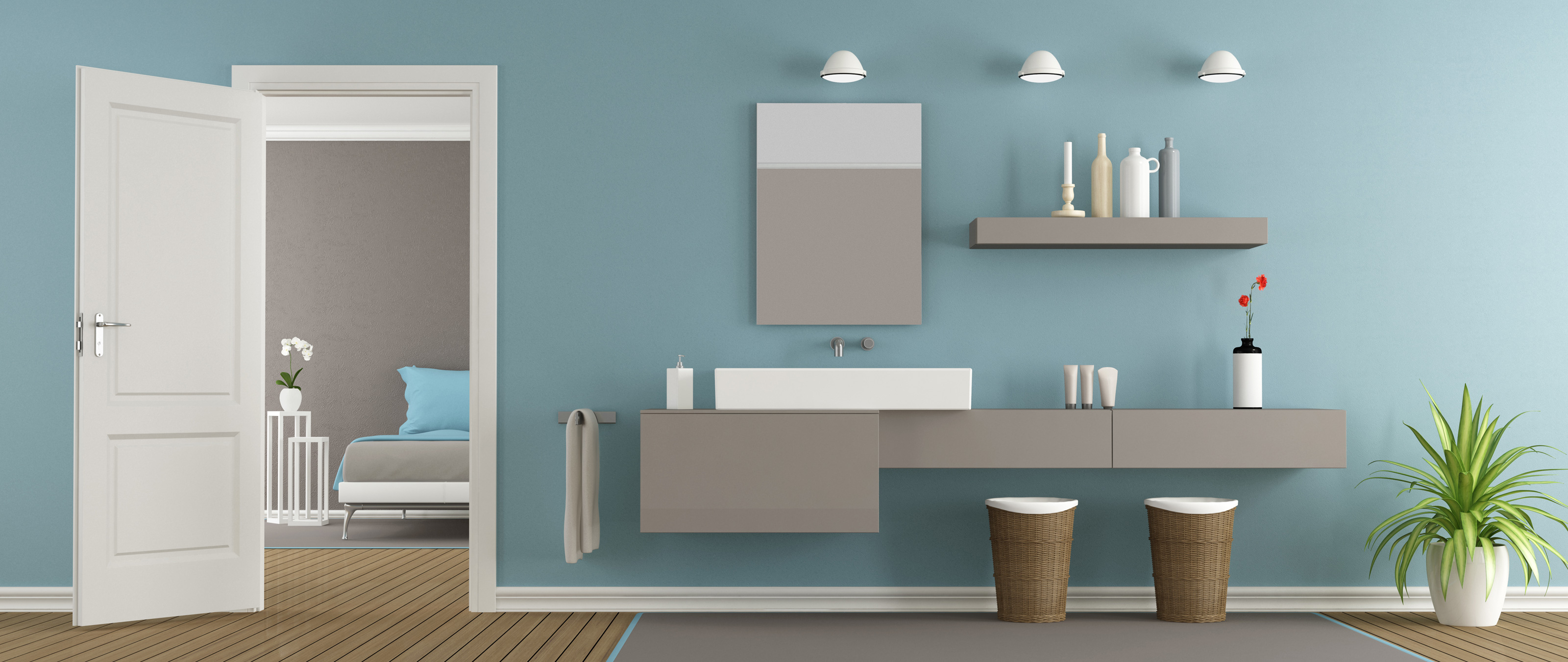 High-end interior is characterized by individual design and a variety of materials. Together we meet these requirements with you.
Do you start with a single machine?
Do you want to expand your production?
Automate?
Digitize?
Network?
We will show you new perspectives.
Concept 1: The optimized workshop
The combination of saw, edge and compact CNC processing center is often the entry point to modern production. We demonstrate that individual components or the entire concept can be integrated into any business in a modular and flexible manner.
Optimized interaction between saw, edge and CNC.
The SAWTEQ B-130 entry-level saw provides companies with even more flexibility and material throughput. If higher performance is required at any time, the saw demonstrates its full performance capability in combination with Power Concept Classic. This means that even more cutting patterns can be processed, which increases the output significantly and allows production peaks to be managed without problems.
The equipment of the EDGETEQ S-300 edge banding machine offers enormous competitive advantages for small and medium-sized businesses — especially when it comes to frequently changing edge thicknesses. The two-profile technology is a world first: it provides more flexibility in processing thanks to the fast, precise change by touch on the control system. Setup times and machine length are shortened, the operation is simplified and cost efficiency is therefore increased.
When it comes to CNC processing, carpenters and joiners benefit from the versatility and performance of the CENTATEQ P-110. The new machine concept is based on compact technology, reduced installation space — chiefly thanks to the absence of protective fences and access-protected mats — and machine-specific handling.
Concept 2: Producing furniture even more efficiently.
High part output and flexibility are just two of the main features of our second concept. The partially automated cutting in the form of a sawing or nesting system, high-quality, high-performance edge processing as well as innovative, automated CNC technology enable efficient furniture production in batch size 1.
Innovative CNC solutions.
Several processing centers are used in our automated production: as part of this, the CENTATEQ P-210 presents the easyEdge edge banding unit and the A-Flex table for automated and flexible assignment. A real world first is the CENTATEQ N-510 — it redefines nesting and offers comprehensive solutions for efficient working with maximum flexibility. If any interested companies would like to know more in advance, please join us at the exclusive world premiere on Live.HOMAG on May 31.
The perfect supplement for CNC surface processing is the DRILLTEQ D-510 for processing on the front side and edge area of the workpieces. We will also be presenting the DRILLTEQ V-500. In the vertical processing center, the FEEDBOT D-300 six-axis robot takes over the automated parts handling in a small space.
Saw and edge — more flexible than ever.
With its multitude of extras such as materialManager Advanced, Power Concept Premium, dustEX and the Advanced destacking module, the SAWTEQ B-300 represents high material throughput and ergonomics. The coordinated solutions enable a flexible and simple process flow as well as an increased daily output.
Flexibility is also the right keyword for edge processing. The EDGETEQ S-500, with a feed speed of 16–25 m/min, is extremely flexible, highly automated and equipped with state-of-the-art software via woodCommander 5. In combination with the edgeband assistant from HOMAG, production managers maintain a complete overview over the edge material.
Increasingly important: Pressing and protecting.
More and more companies are using a case clamp. Even inexperienced personnel can use the CABTEQ S-250 with ease. The maximum assembly time for each standard cabinet is just one to two minutes. Each product then deserves optimal and tailor-made protection. This is exactly what the PAQTEQ C-250 cardboard cutting machine enables — at a minimum unit cost.
Experience the benefits.
Whether you produce in batch size 1 or high quantities — our concept ensures you are prepared for the future. After all, in addition to innovative machine solutions, digital assistants and apps are also used to make your life easier — from the work preparation stage through to assembly.
Concept 3: Efficient solid wood processing.
Whether you are a window manufacturer, an ambitious carpenter or in stair construction: the CENTATEQ E-510 is the solution for doors, windows and staircases — from entry level to the automated cell concept. Equipped with the powerEdge Pro Duo unit for shaped edge banding as well as inclined edges, the machine enables many companies to take the next step.
Project planning by HOMAG
We develop suitable solutions for bathroom, kitchen, office or home furniture. Right up to a fully networked system. From design to delivery. From the first meeting to completion of the project.
More Information
That's how your colleagues produce