LIVE.HOMAG: Apps and digital building blocks: practical tools for workshops.
Where do employees in woodworking and carpentry shops lose most of their time in the workshop? Where is the most potential to save money? Where do most errors in the workflows happen? These are the issues into which HOMAG has been putting a great deal of thought.
The result is practical solutions that make everyday tasks easier for woodworkers:
Cutting costs: Simple but effective cutting optimization saves money by reducing waste
Creating order from chaos: Where there once was clutter in organizing edge or panel materials, the user now has all the materials at a glance
Losing no time: Whoever keeps track of all parts in an order saves time by having the furniture perfectly prepared for assembly
Be there at Live.HOMAG to see what the whole thing looks like live in a complete workshop. HOMAG accompanies a complete piece of furniture through the workshop and uses all the digital aids that have been developed so far: from configuring a piece of furniture and optimizing the cutting pattern in the work preparation, through production using the cutting assistant on the table saw, to optimally organized material management and organization of the individual parts for assembly. Last but not least, HOMAG will also demonstrate opportunities for monitoring machine performance and for simple service tasks.
New: cutting pattern optimization with offcuts
The HOMAG cutting assistant supports the employee on all table saws, vertical panel saws or horizontal panel saws in all aspects from optimizing cutting patterns, labeling parts to the cutting process — regardless of the type, age and manufacturer of the saw. As of the Live.HOMAG event, the Cutting Production Set also enables the reuse of offcuts: Any offcuts can be labeled simply, and are made available at the next optimization process. This not only saves material costs, but also time, since it eliminates the need to search for the offcuts.
Digital solutions: try them out free of charge.
The following applies to all HOMAG apps and digital components: Every company can easily try out the new tools without any major investment. In most cases, the solutions can be tested free of charge for a month. Once the user has found the right solution for their business, they can simply sign-up for a monthly or annual plan. This allows each business to start with individual blocks and add more if required. All digital solutions are used directly in an Internet browser or as an app on a laptop or tablet. This means that complex software installations are no longer necessary, and all applications are automatically always up-to-date. Small and medium-sized companies can therefore take gradual steps toward the digital future with minimal investment.
Back to List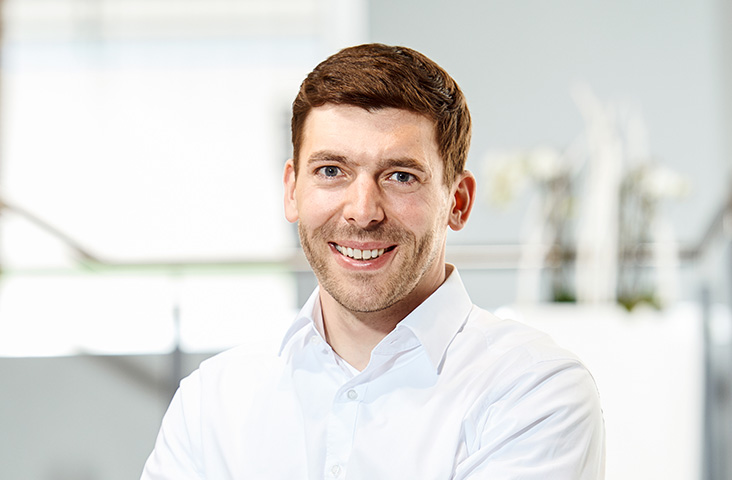 That's how your colleagues produce