Discover our knowledge and solutions for Flooring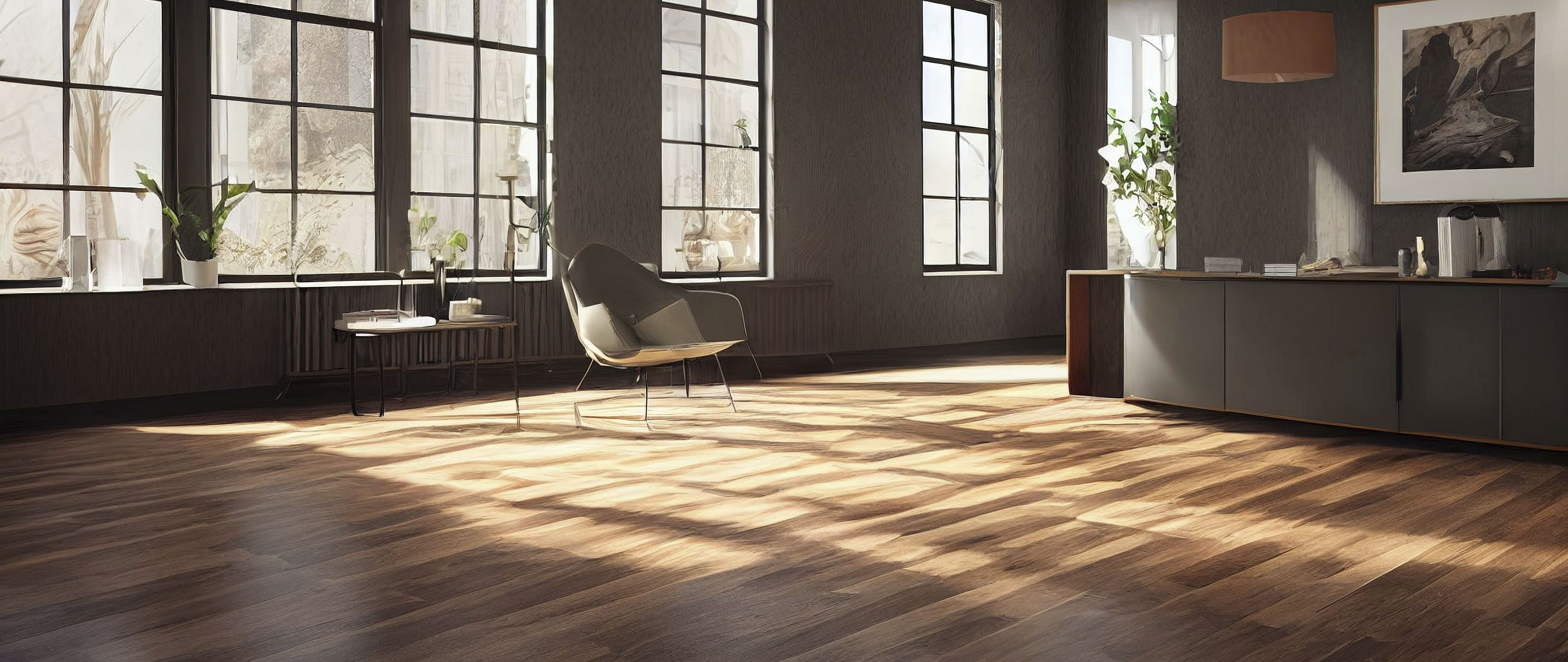 Whether you are manufacturing parquet, laminate flooring, decorative wood or tiling ele-ments, cork floor elements, linoleum or veneer surfaces, or even LVT flooring — HOMAG systems enable you to produce a range of products that will meet all market requirements.
Our range of systems offers almost unlimited processing options for a wide variety of materi-als in all shapes, sizes and profiles. Customized systems provide you with a flexible and cost-effective solution for the mass production of high-quality individual floor coverings.
Parquet
Our systems can be used to manufacture high-quality floor coverings. 2-layer parquet, 3-layer parquet and solid wood flooring can be processed in the shortest possible production times.
Laminate
Different decorative elements, surface properties and formats are possible. The flooring sys-tems can be adapted to your requirements with enhancements such as impact sound insula-tion, painted chamfers or packaging — whether you need production volumes of 1,000,000 m² or high-performance production plants for 10,000,000 m² a year.
LVT — Luxury Vinyl Tiles
From glue-down products to profiled planks with a Click/Loc design. Vinyl offers a variety of customization options for designs, colors and textures. This allows you to continuously expand your product range, which can be manufactured efficiently, even in smaller batch sizes.
Engineered wood flooring
The typical American engineered parquet has certain features that distinguish it from Euro-pean multi-layer parquet. These differences are seen not only in the construction and material characteristics, but also in the configuration of the production plants. We offer flexible pro-duction concepts to meet these requirements.
Why choose a flooring plant from HOMAG?
From a single machine with a low level of automation to fully automatic high-performance plants, we offer everything you need from a single source. Overall coordination by HOMAG ensures a smooth processing sequence thanks to many years of experience in sys-tem planning and implementation around the world. We coordinate with internal and external partners depending on your project requirements.
Put us to the test!
Project planning by HOMAG
We develop suitable solutions for your flooring production. Right up to a fully networked system. From design to delivery. From the first meeting to completion of the project.
More Information