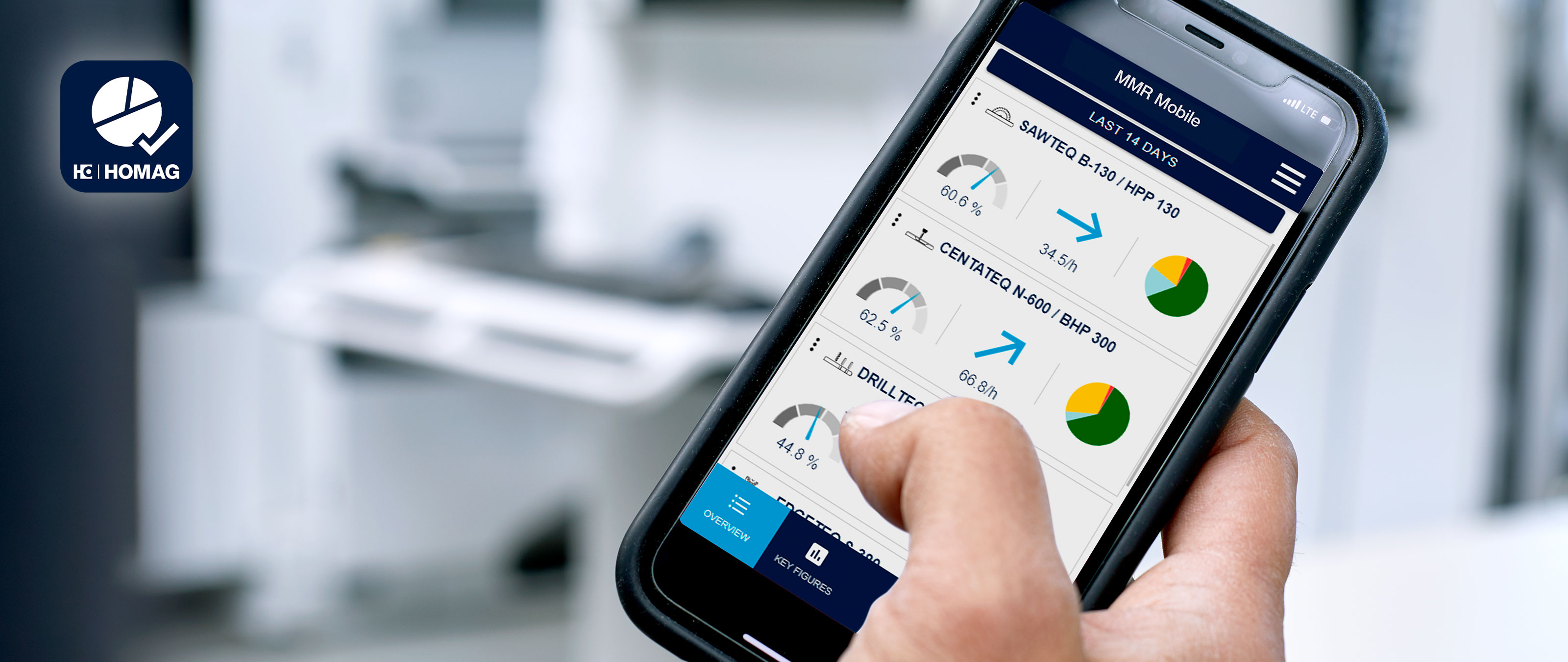 The smartphone app to analyze the performance of your machinery.
Our MMR Mobile gives you a compact overview of the performance of your machinery over a certain period of time - no matter when and where you need this information. Clearly arranged graphics show key figures as well as the parts performance and the condition of the machines. By selecting different evaluation periods, trends can be recognized, improvement potential can be easily identified and measures derived (e.g. with regard to machine waiting times, malfunctions or set-up times). In this way, you can get even more performance out of your machinery in the future.
Benefits
Always up-to-date: Even when you are not in production, you are always informed about the performance of your machinery.
Creates transparency: Various evaluations make operational improvements transparent.
Shows potentials: Potential for improvement is revealed through key figures and evaluations.
Simple connection: All new HOMAG machines with powerTouch (Windows) are visible in the app and can be connected quickly and easily.
The app can be used free of charge for any machine that is "tapio-ready". Compatibility must be checked individually for each machine.
Clearly displayed key figures provide an up-to-date overview of the performance of the machines in operation:

Short term: last 8 hours or last 14 days
Medium and long-term: last 3 months or last year

Indications of potential for improvement through different presentation in colored graphics and diagrams.

The following key figures can be called up at any time:

"Main utilization level" = The amount of time the machine has actually been in production - in relation to the time it was switched on (=main utilization/occupancy time). This key figure allows conclusions to be drawn about performance losses due to waiting times, setup or malfunctions.
"Yield" = The development of part or cycle performance over time; clearly shows how many parts were produced in which periods of time; transparent overview of improvements in part or cycle performance, both in the short and long term.
"Usage" = The percentage of the different machine states in the evaluation period. Clear representation of the states that have led to a loss of effectiveness (waiting state, machine setup, malfunction, maintenance).
The MMR Mobile is an app for use on a smartphone or tablet
Recommended operating systems: Android version 5 or higher, iOS version 11 or higher
Machine environment: Can be used in conjunction with all HOMAG machines which are "tapio-ready" (with powerControl V2 control system)
Available in countries where tapio is available
Registration via tapio Login (tapio account required, www.tapio.one)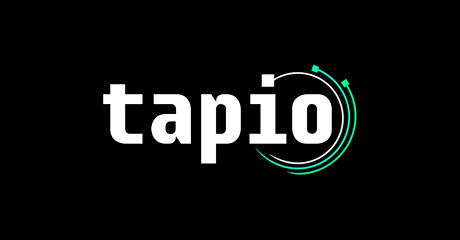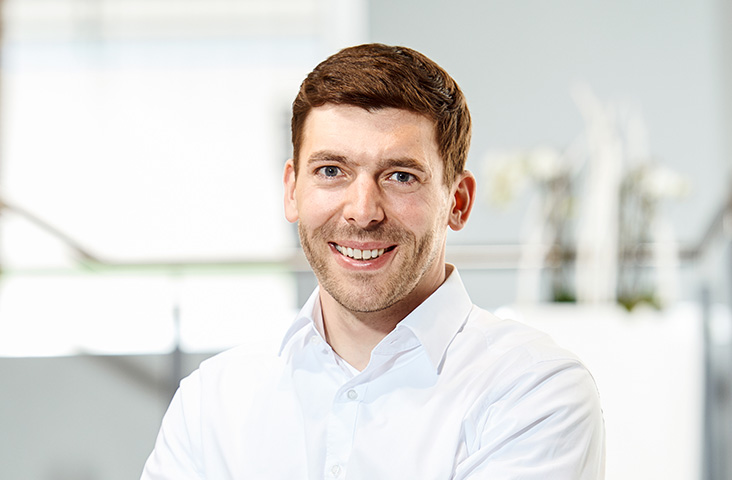 Videos about this product