In-House Fair HOMAG Italia
Come and visit us in Italy. Let HOMAG help you to find your best solution. We´re looking forward to meet you!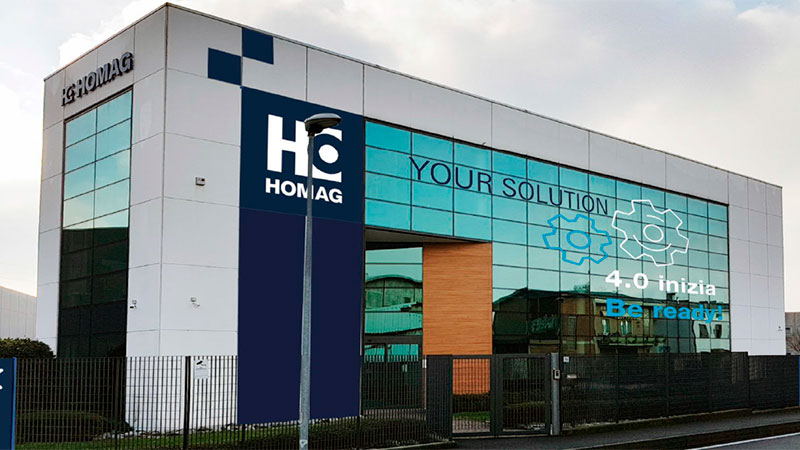 Abbiamo il piacere di invitarVi alla consueta fiera interna che si terrà presso il nostro Showroom di Giussano (MB) da giovedì 10 novembre a sabato 12 novembre 2022.
Macchine esposte:
Centro di Lavoro CNC CENTATEQ P-110
Centro di Lavoro CNC CENTATEQ P-210
Centro di Lavoro CNC DRILLTEQ V310 (NOVITA'!)
Sezionatrice per Pannelli SAWTEQ B-300
Bordatrice EDGETEQ S-380 (KDF 650 C)
Bordatrice EDGETEQ S-300 (KDF 450 C)
Bordatrice EDGETEQ S-300 (KDF 440)
Ecosistema tapio
I nostri partner:
tapio: la nuova piattaforma digitale per l'industria del legno
LEUCO: utensili di precisione per la lavorazione di materiali legnosi e plastica – soluzioni studiate sulle esigenze del cliente
L'orario di apertura è dalle ore 09.00 alle 18.00 durante il quale sarà sempre disponibile un servizio di Catering.
Per poter organizzare al meglio la Vostra visita, Vi preghiamo di metterVi in contatto con noi, oppure di stampare e compilare il coupon di invito allegato e di inviarcelo per fax oppure mail entro il 04.11.2022.
Vi aspettiamo!
HOMAG ITALIA S.P.A.
Il Team di Vendita
Macchine in azione
Non potete essere presenti dal vivo al Treff di HOMAG Italia?
Allora abbiamo qualcosa per voi.

Mediante collegamento streaming con la Germania potete vedere le seguenti macchine in funzione.
Streamings del 10.11.2022
Streamings del 11.11.2022
Virtual Showroom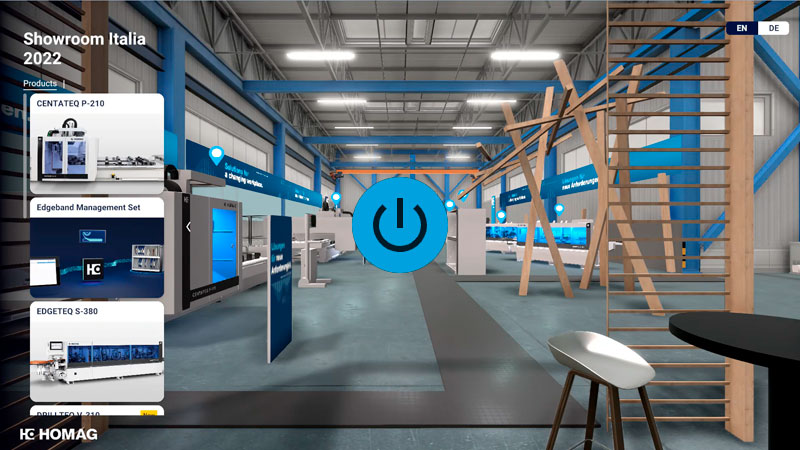 Back to List