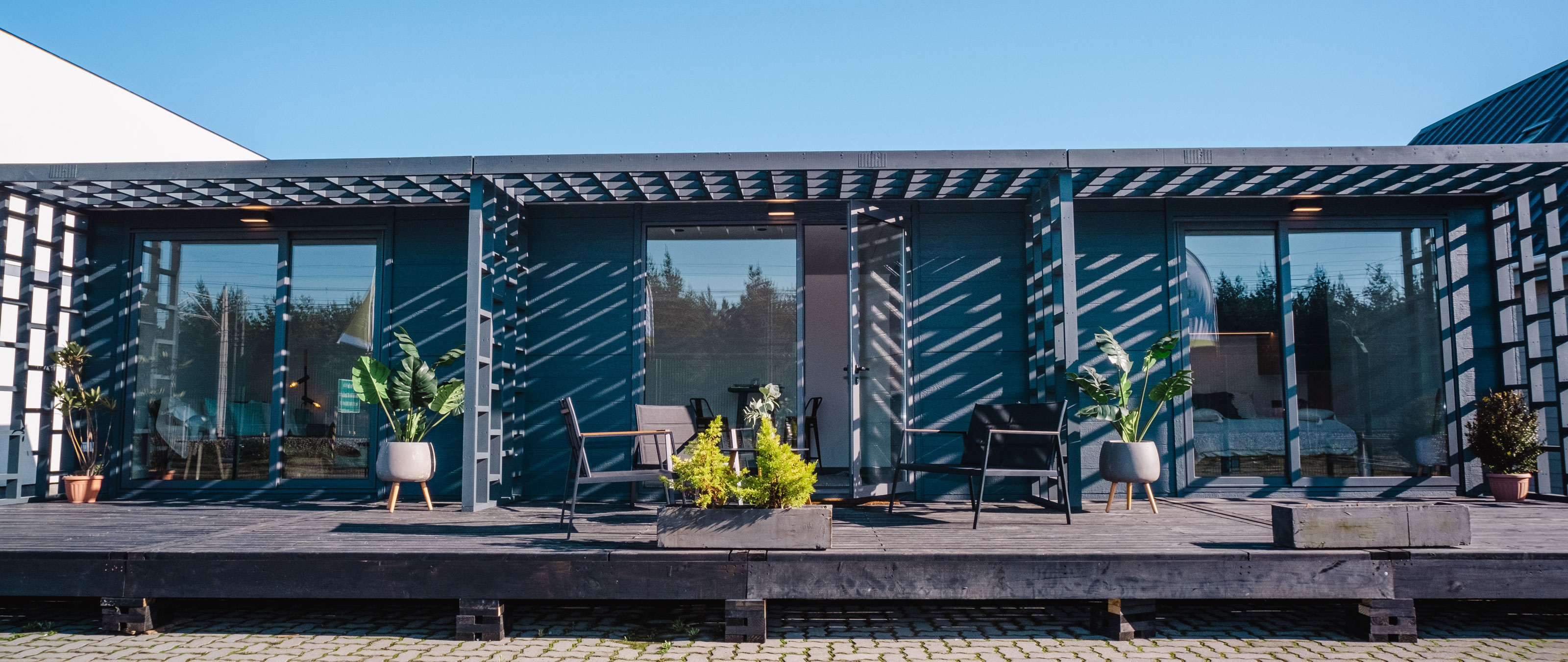 Pioneers in the field of modular timber construction in Chile
Since its founding in 1995, Patagual has provided new impetus to the real estate industry through numerous innovative development projects.
"Working with an industry leader like WEINMANN gave us the confidence that we could build a solid foundation for our business."

Thomas Schuessler
An article from the customer magazine performance 22 | 2023. Find more information here!
However, what sets Patagual apart from its competitors is its latest venture, Patagual Home. By utilizing state-of-the-art WEINMANN technology and a team of over 150 employees, Patagual Home aims to transform the construction industry by offering sustainable, affordable, and high-quality homes. Additionally, Patagual's unique three-pronged business model, which includes internal real estate development, joint ventures, and wholly external developments, ensures that the company can meet the diverse needs of its clients while maintaining a high level of efficiency. Their biggest sales channel is the institutional sales channel, which is focused on real- estate development projects with more than 40 housing units. Additionally, there is a direct-to-consumer channel called "Tiny-Home" specializing in self-sufficient, small footprint homes used primarily as secondary homes for getaways, and "Make Your Home", where clients can choose different modules to form their house.
Turning traditional land development on its head
One interesting project Patagual Home completed was the Las Pataguas Condominium, a 200-unit condominium situated in a growing and populous sector of San Pedro de la Paz. This project allowed for an efficient use of land space, reclaiming land in a vicinity of the city center that had long been unviable for houses aimed at middle-class sectors of the population. Despite the opposition from traditional real estate and construction companies, Patagual Home pushed forward with their innovative design ideas. Equipped with large windows, modern interior design, and uniquely fresh urban development ideas, it turned traditional land development on its head. This bold approach paid off, as the condominium is now one of the best-selling developments in the region. Patagual Home's commitment to innovation and quality is further demonstrated in their first-ever house (with two modules), which was transported 2,500km away from the factory to Punta Arenas in Patagonia. Despite the challenging transportation process, Patagual Home was able to install and hand over the keys to the house after just two days, showcasing their efficiency and expertise.
Key factor: Off-site construction
By constructing modular solutions off-site, Patagual Home is able to control the quality of the materials used and the workmanship of the construction. They are also able to reduce waste and increase efficiency by utilizing a more controlled and organized workspace. Additionally, off-site construction allows for faster project completion times, as many aspects of the build can be completed simultaneously. This means that projects can be completed in a fraction of the time it would take for on-site construction, which can save clients significant amounts of money in labor costs and reduce the amount of time they need to wait before they can move into their new space. Overall, Patagual Home's commitment to off-site construction has helped them to become a leader in the industry and is a key factor in the success of their business. In terms of materials, the company primarily uses wood as the main building material, as it is sustainable, durable, and has a natural beauty that is hard to match. However, the company also uses a range of other materials, including metal, glass, and concrete, to add strength, stability, and aesthetic appeal to their structures. The combination of modular construction and high-quality materials makes Patagual Home a leader in sustainable and innovative home construction. The company's commitment to functionality, affordability, and modern design ensures that their homes are not only beautiful and eco-friendly, but also practical and comfortable for everyday living.
State of the art technology
Patagual Home uses state-of-the-art technology for timber construction, including a WEINMANN automated panel assembly line. This line is equipped with four Multifunctional Bridges, which enable efficient and precise assembly of timber frames and modules. The decision to invest in this technology was driven by a desire to increase productivity, reduce waste, and ensure consistent quality across all projects. By using this advanced equipment, Patagual Home can streamline its manufacturing processes and produce high-quality timber construction with minimal errors and defects. The pre-prep stage ensures that all necessary components are ready before the element production stage, reducing assembly time and potential errors. The panel production stage is where the WEINMANN automated element assembly line comes into play, producing floor, wall, and ceiling elements with consistent quality and accuracy. Finally, the volumetric modular line brings everything together, assembling the panels into a fully functional module, including furniture, functioning bathrooms, and appliances. This process allows for faster construction, with a high level of quality control at every stage. The result of this collaboration is a fully automated production process that can handle the demand of large-scale institutional projects while maintaining a high level of quality and customization for each individual customer. Patagual Home takes pride in being at the forefront of the off-site construction industry in South America and is committed to continuous improvement and innovation to meet the ever-evolving needs of the market.
Early decision for WEINMANN
The support the company received from WEINMANN was vital to the success of their project. From the first sketch of what the layout would look like, down to implementing and getting the factory running, they were accompanied every step of the way. "The expertise and knowledge WEINMANN brought to the table were invaluable, and we couldn't have achieved the level of quality we wanted without their guidance." says Thomas Schuessler, Development Manager of Patagual Homes. "We chose to cooperate with WEINMANN early in the project because we recognized the importance of having a partner who could provide state-of-the-art machinery and industry-leading processes. Factories like ours require many different processes besides element build-up, and we knew that getting the structure right was crucial to the success of our production line. Working with an industry leader like WEINMANN gave us the confidence that we were building a solid foundation for our business. Additionally, the cooperation between InOS Technology and Innovation (Sales Partner in South America), HOMAG Brazil and WEINMANN was the only alternative that could provide us with the complete service we needed, from planning the facility and logistics to training our employees, all in our native language of Spanish."
Current market developments
In South America, the perception of wood as a viable construction material has been changing over the last decade, and there is a growing awareness of the benefits of wood-based construction. As a result, Patagual Home has seen an increase in interest in their modular timber solutions. They believe that the market is moving towards off-site construction and that prefabrication will be crucial in meeting the high demand for affordable housing in Chile, as it cannot be met by traditional building methods. The government's recognition of the importance of industrialized construction is a positive sign for the future of the timber construction industry in Chile. According to the government construction plan, 60.000 of the 260.000 planned housing units should be made with industrialized production. In Chile, only a few companies are qualified to build these homes in prefabrication. Five of them are working with machines from WEINMANN, so most of the housing units will be produced by WEINMANN machines. As pioneers in the field of modular timber construction in Chile, Patagual Home is excited to be at the forefront of this market development and looks forward to contributing to the growth of sustainable, efficient, and high-quality housing in the country.
Back to List
Patagual Home
Patagual Home is committed to revolutionizing the construction industry in South America. By developing modular and industrialized designs that combine innovation, technology, wood and sustainability, the company aims to counteract the housing shortage. Patagual Home places particular importance on using sustainable practices to achieve their goal, using an environmentally friendly and resource-saving construction process. The company aims to use this approach to create affordable housing in Chile.
Learn more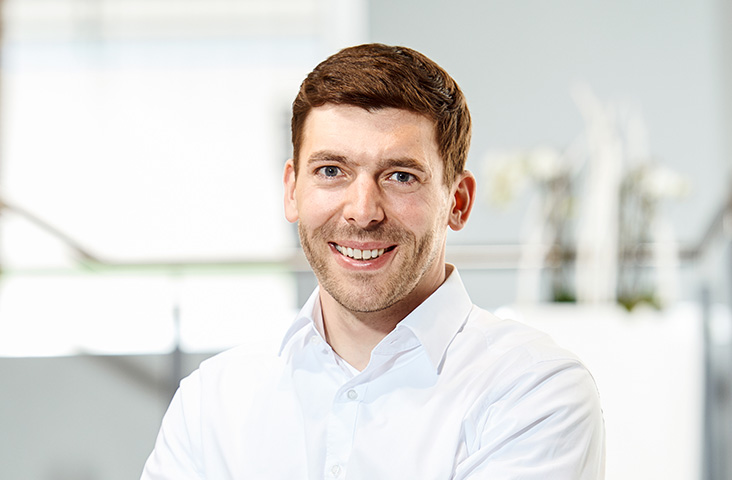 That's how your colleagues produce