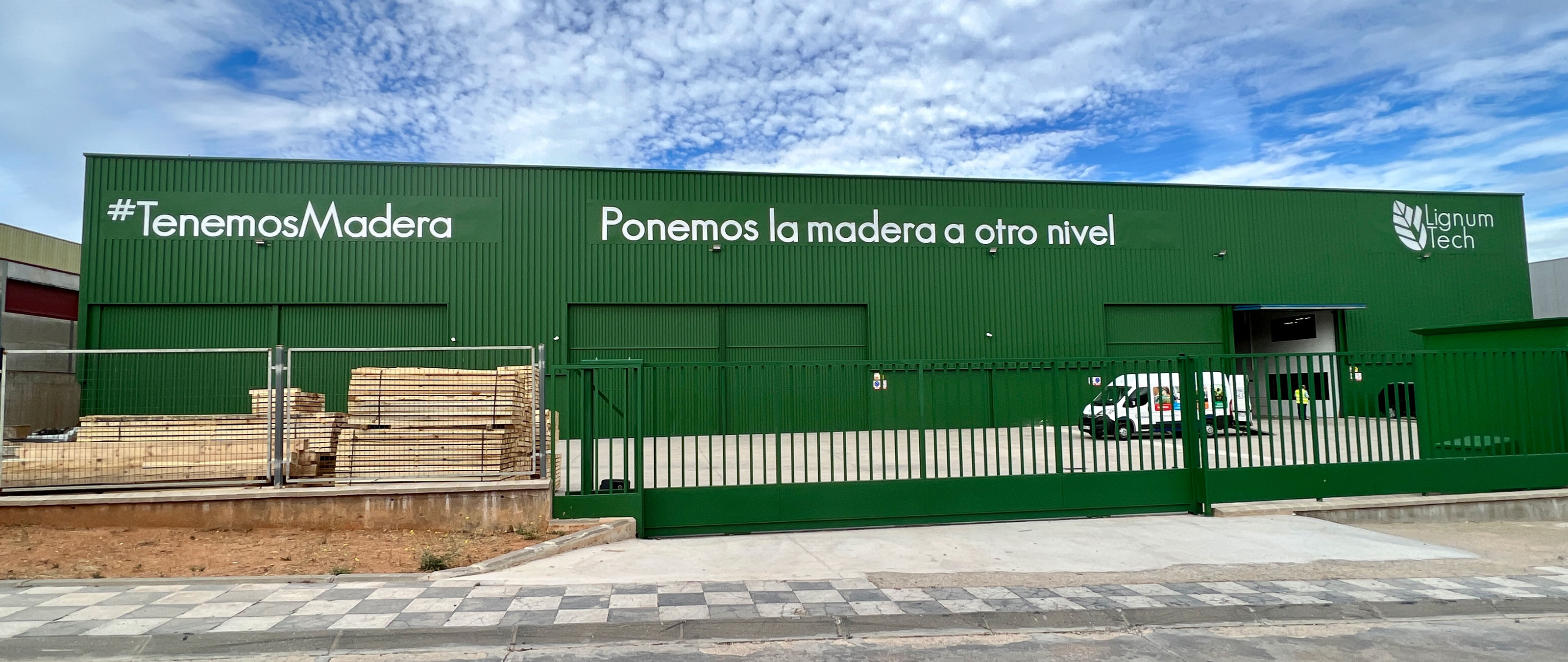 LIGNUM TECH entrusts WEINMANN
LIGNUM TECH leads the wood construction industry in Spain. The company combines materials and optimizes processes for economic efficiency and and environmental protection.
An article from the customer magazine performance 22 | 2023. Find more information here!
In light of their firm commitment to industrialization, digitalization and sustainability, which are all pivotal within the sector, the company has tasked WEINMANN and HOMAG with providing a technical solution for manufacturing the company's new products geared toward timber construction.
A one-of-a-kind factory in Europe
Covering approximately 10,000 square meters, and fully automated and robotized, LIGNUM TECH is a unique factory in Europe that produces industrial facades with a self-supporting structure made from European black pine, which is known for its structural use in high-rise residential buildings. On the production line, wood and other materials go in and the completely finished product comes out, ready to be installed at the relevant construction site. The investment in a HOMAG/WEINMANN production line, including cutting centers with numeric control, structure assembly stations with automatic screwing, robotic cells, WEINMANN multifunctional bridges, along with several internal logistical elements for the manufacturing plant. Within the Spanish and European construction market, there is demand for products and construction systems with very high quality that meet technical specifications, as well as project customization and large-scale production. By improving productivity and lead times, prices can be kept on par with traditional construction methods. WEINMANN and HOMAG have joined forces to provide a solution tailored to the requirements of LIGNUM TECH, including the most cutting-edge machinery and software technology, meeting customer and market expectations. WEINMANN and HOMAG have demonstrated that they are a provider of solutions; they listened to the needs of LIGNUM TECH in terms of machinery specifications and technological solutions, and remained professional throughout, maintaining very close contact with the customer during the design phase for the production line as a whole. One of the key advantages of the new factory is the direct impact it has on worker health and safety, since work is repetitive and takes place in a controlled environment such as in a factory. Other advantages include increased accuracy and quality of products, the addition of controls necessary for ensuring compliance with product standards, complete control over the planning and grouping of projects, and the impact on the direct costs and return of the product due to the capacity for mass production.
Timber construction in Spain
Timber construction in Spain has been growing at an exponential rate in recent years. This has a positive impact on society in the short, medium and long term, for example:
Sustainable logging results in increased continuous maintenance and upkeep of forested areas, which prevents degradation, and, above all, forest fires.
A reduced carbon footprint is another advantage of this type of construction. This will be the key to achieving its objectives within Europe over the coming years.
Wood is a material that can be industrialized to a high degree since it is produced dry, flexible in terms of size, easily processed, and can be used for a multitude of applications and products for different purposes.
Wood is a very lightweight material, which makes it easy to produce, lift, and assemble large panels.
This is evidenced by the firm commitment to this type of construction on the part of large developers and investment funds. Although wood tends to be used as a structural element, LIGNUM TECH allows it to be used flexibly by making it self-supporting, meaning it can be used regardless of the type of solution required by the building structure. Wood is an essential construction material that will undoubtedly generate efficient and environmentally friendly systems through use in hybrid products alongside materials such as steel and concrete.
The LIGNUM TECH product
LIGNUM TECH manufactures industrial systems for the construction sector. It currently produces facades for new builds and renovations, as well as industrial bathrooms and staircase formwork for structural concrete systems. This type of construction is mainly for use in high-rise residential buildings. Other areas that use this type of construction include rentals, student accommodation, and the hotel sector. It can be applied to almost any type of building. LIGNUM TECH provides tailored solutions for each of its projects. They are ventilated facades that allow any kind of cladding to be applied to its wooden structure — as per the customer's specifications. Moreover, the facades ensure a high level of fire resistance, watertightness, airtightness, thermal insulation and noise attenuation, as accredited by independent laboratories where the facades have been subjected to the most rigorous testing. LIGNUM TECH has even developed its own transportation system — a comb-shaped design on trucks capable of holding between 300 and 350 square meters of material. A standardized tool that ensures the safety of operators and facilitates facade installation. With a single team of workers and a tower crane (each panel weighs no more than 1500 kg), up to 600 square meters of facades can be installed in just one week. This equates to cladding an entire floor of a building in one week. At the national level, LIGNUM TECH focuses primarily on Madrid, although it can deliver and install their products anywhere in the country. The company is currently looking into projects for clients in other parts of Europe outside Spain.
An innovative company
LIGNUM TECH develops innovative construction systems that make it possible to improve quality and lead times through industrialized production systems for new builds and renovations. It relies on sustainable development within construction and the promotion of stable employment in the labor market with more controlled and comfortable working environments, where workers are not exposed to weather conditions and at less risk. LIGNUM TECH is positioned in the market as a second vertical integration of the home development and design business. Things that make LIGNUM TECH stand out in the market include its strong vocation for product innovation, construction systems and manufacturing processes; industrialization, which directly impacts the health and safety of employees, the quality of products, control over project planning and sustainability from a global perspective. The Spanish company has several production sites, four business areas and around 50 employees as of 2023, although it is predicted that the workforce will double this year. The need to take on industrial building projects stems from the need to respond to an increasingly demanding and professional market, providing solutions tailored to each project and integrating manufacturing on the product and system level.
Back to List
LignumTech
Lignum Tech is a Spanish company whose goal is to develop industrialized solutions for the real estate market of the future. The company has developed various systems that are suitable for both renovations and new buildings, and that are able to meet the increasing demands for quality, flexibility and sustainability in the construction industry. Here, nature and technology are central elements that come together to achieve a perfect result.
Learn more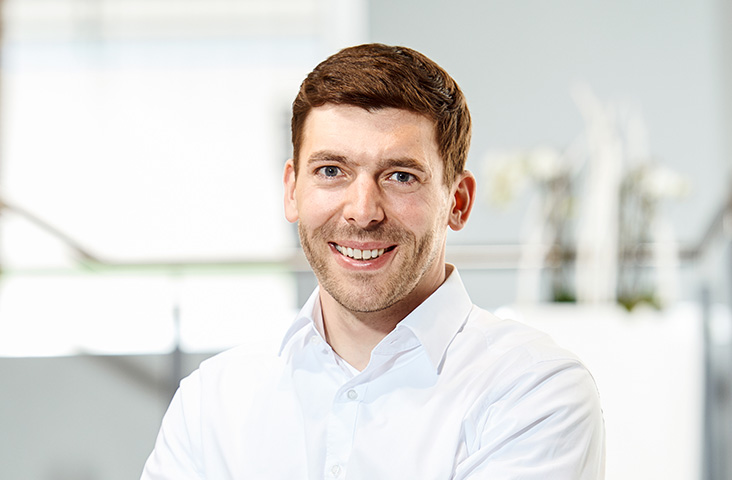 That's how your colleagues produce