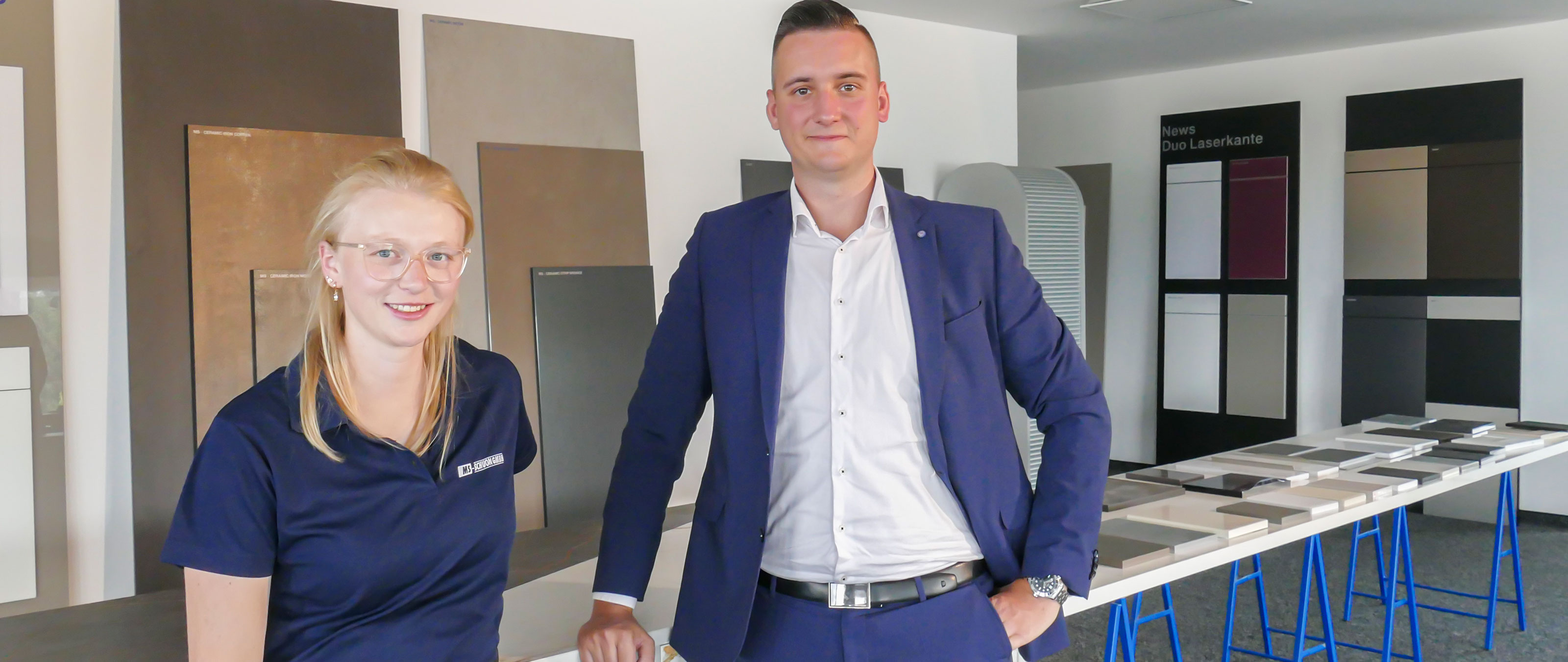 Digital future with a clear overview
At MS-Schuon, productionManager ensures complete transparency of orders in production.
"Our main interest was tracking in production, so that we always know where our components are located at any time. With its range of functions, productionManager does exactly what we were looking for!"

Phillip Schuon, Managing Director of MS-Schuon GmbH
With continuous growth in operations, a versatile product range and a high number of parts to be produced, structures can quickly become confusing. This is also the opinion of MS-Schuon GmbH, located in the Black Forest, Germany.
The solution? Taking steps toward a digital future. With the introduction of productionManager—the digital job folder from HOMAG—the foundation has been laid in the work preparation and production processes for a change that brings with it short routes and complete transparency over jobs in production.
After its foundation in 1983, MS-Schuon GmbH started as a manufacturer of glued laminated timber furniture and rapidly increased volumes. The innovative furniture sector has developed into a very strong branch as a supplier for various industrial sectors. With around 120 employees, the Schuon team now specializes in producing furniture and furniture parts in the caravan, kitchen and furniture industry and serves customers worldwide with a modern and diverse range of products.
In-house production enables a high depth of production
"We control the quality of our products ourselves from start to finish. In the caravan sector, for example, we buy raw profiles, which we then process and finish directly. We produce everything in-house, right down to the injection molding," reports Phillip Schuon, the 29-year-old Managing Director. The resulting depth of production means that Schuon customers are offered continuous and detailed advice from A to Z.
Sophisticated and solution-oriented with HOMAG
Comprehensive know-how and reliable suppliers contribute to a high depth of production, but the right machine and software technology also comes into the equation. The third generation of the Schuon team now relies largely on HOMAG: "The collaboration with HOMAG has been in place for a long time. Some of the machines we use are prototypes, so there has always been a close connection. In addition, the machine concepts and digital products work together in an integrated way — sophisticated solutions and everything from a single source. It was therefore immediately clear to us that we would like to stay with HOMAG machine and software solutions, as they are simply state-of-the-art for us."
The desire: Transparent part tracking — but how?
The steady growth of operations and products has made it increasingly challenging to keep track of jobs and parts, to find out the processing status of a job or to be able to quickly provide information on delivery reliability. The traceability of the parts became less and less clear — and at the same time, the paperwork in production increased. Almost everything was documented and processed using documents in paper form. The solution: a significant step toward digitalization. "It is important for us to be able to show, in a simplified and transparent manner, where the components for a job are currently being processed. I watched the product video for productionManager on YouTube and, together with Ms. Fischer, our employee from work preparation, we got the information we needed independently and ultimately familiarized ourselves with the product, as all the required information was already documented and available on the HOMAG channels," reports Schuon.
The family-run company decided to simply try out the digital solution: "productionManager offers a wide range of functions, considering that the basic version of the product is free of charge. That surprised me. The investment therefore wasn't an obstacle for us, so we had nothing to lose. Simply install the app, book online and get started without having to immediately sign up for a paid annual subscription! It really couldn't be easier. Costs were only incurred when we adjusted the number of workstations in production where productionManager is to be used." Rebecca Fischer, who is responsible for order entry and has been working at MS-Schuon for five years, took over the test phase and implementation of productionManager: "Before that, part tracking was a big black hole in the work preparation process because we could never say where each component for any particular job was currently located. The digital job folder solves that problem for us, as we have been able to easily track the progress of processing since then." Ms. Fischer receives the jobs from customers in the form of an Excel file. She simply imports this into productionManager. An import from other file systems would also be possible — for example, from a CAD/CAM system. Ms. Fischer then releases each job for production. From this moment on, every production employee has access to the job via tablet and can view the component list and job progress in real time.
No matter where, no matter when: All employees have an overview of everything
A lot has changed since the introduction of productionManager, not only in work preparation, but also in production. For transparent part tracking, individually selected workstations have been defined that report the processing progress directly to work preparation. The released job arrives at the panel dividing saw first. There, the component is labeled during cutting. The machine automatically reports the production progress of the component back to productionManager — without any intermediate manual steps by the machine operator. Thanks to productionManager, each component has its own individual ID and carries all the necessary processing information on the label. This enables subsequent feedback to the edge banding machine. There, the parts are scanned with a hand-held scanner. The number of finished edged parts is visible in real time in the productionManager job progress. In the last station before delivery—picking—an employee scans the parts using a tablet. As soon as all parts have been picked, the job is marked as completed and prepared for dispatch. The job status "Completed" appears in the work preparation. "We ensure traceability, and even the employees in the office know at all times how far the job has progressed and how many jobs are in circulation," reports Rebecca Fischer.
The complete package works
Digital support makes work easier for the entire MS-Schuon team. Sales employees can also view the job status easily and ask specific questions about a job, as productionManager displays the current location of each component. General inquiries to the entire production circuit, a long time spent researching and the search for components are now a thing of the past. "productionManager makes our day-to-day work easier because our customers also receive the information they need much faster. What used to take several hours is now clarified in a few minutes. Working with productionManager is fun," says Ms. Fischer. Managing Director Phillip Schuon is also enthusiastic: "Thanks to the transparent way of working, we have a quick insight into every job and can quickly remedy any queries. All employees work independently without having to wait for feedback."
Nothing is left to be desired
Even if productionManager initially meets all the requirements that are relevant for MS-Schuon, there is also potential for improvement. Ms. Fischer in particular, who is now very familiar with the application, is in close contact with HOMAG and provides support with optimization suggestions: "During the last HOMAG visit, I expressed the desire for a comment function so that we can record defective or damaged parts digitally directly in the app, therefore saving us the journey from production to the office. We also wanted to save time because previously we used red notes to collect information about damaged parts and it took a long time before the notes actually ended up on my desk." Ms. Fischer's request was implemented within a short time and the previous red notes were replaced by the digital comment function: "When we give feedback, HOMAG implements it quickly. It is exciting to be able to make your own suggestions and to follow the further development of the product up close. That makes it even more fun!"
With a view to a digital future
Phillip Schuon has a positive outlook for the future and wants to expand the use of productionManager in the company. The digital solution is currently being used in the production of wooden fronts; in the next step, the production of glass and ceramic fronts will be equipped with productionManager. The managing director is already working on other digital products: "In the picking department, we would like to implement the sorting assistant from HOMAG in the near future. In order to continue to grow steadily, we need a functioning backbone for our processes. The use of digital modules plays an important role for us here."
Back to List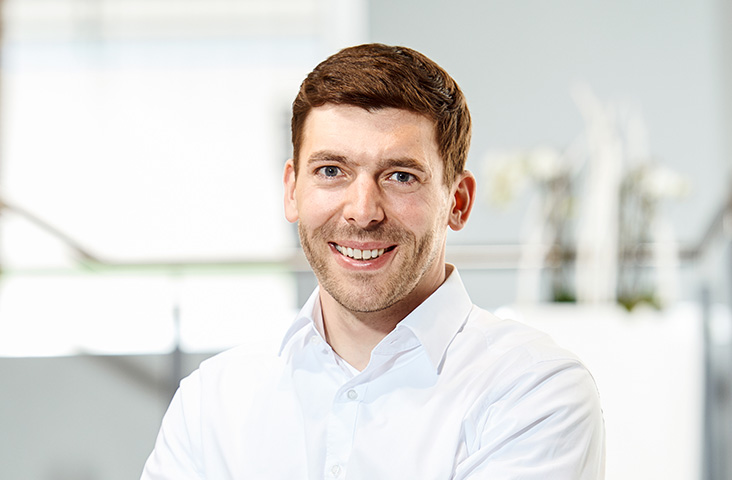 That's how your colleagues produce