Creators of living spaces
Duravit combines comfort-giving technologies and timeless design, in the sense of an individual, holistic design of the bathroom living space.
Creating bathrooms for today, but more importantly for tomorrow, involves consistently rethinking bathroom series, regularly changing products, and continuously tracking technologies. With the "HappyD.2Plus c-shaped," the bathroom fitter Duravit has once again managed to achieve this: a sink with a cabinet and two drawers, which now offers users more individual washing space options. By combining elegant design with innovative technologies, this "world first" continues the Hornberg theme in a bright or dark color scheme, incorporating the idea of elegant and expressive worlds of style. The HappyD.2Plus c-shaped has long been only one of the products with which Duravit combines comfort-giving technologies and timeless design, in the sense of an individual, holistic design of the bathroom living space.
Fully fitted from the Black Forest
The complete portfolio from the Hornberg-located Duravit ranges from bathroom furniture, shower trays and bath tubs, saunas, wellness systems, sanitary ware and bidets, to fittings, installation systems and accessories. The Black Forest-based brand manufacturer's range offers almost everything anyone would need to equip their bathroom. To be able to do this, thecompany works together with internationally renowned designers such as Philippe Starck, EOOS, Cecilie Manz, sieger design, Norman Foster, Matteo Thun, Phoenix Design, Christian Werner and Kurt Merki Jr. Thanks to this cooperation, unique bathrooms are created that sustainably improve users' quality of life. Currently, Duravit is working with sieger design to make the HappyD.2Plus c-shaped really special.
Globality as a path forward
Today a leading international manufacturer of designer bathrooms, Duravit was founded in 1817 by Georg Friedrich Horn in Hornberg, the Black Forest – a small factory that once produced only earthenware dishes. The symbol of this origin is still the Duravit logo: a stylized capercaillie (a member of the grouse family), derived from the original logo of the earthenware factory. With the beginning of the 20th century, the company also included sanitary flushing products in its product range, since 1960 under the brand name Duravit. Now, the bathroom fitter maintains manufacturing facilities in Germany (Hornberg, Meißen, Schenker, Achern), France, Egypt, Turkey, China, Tunisia and India. The road to this internationality has been characterized to this day by a great dynamism. For example, in 1984, the majority of the shares of the Alsatian company Céramique de Bischwiller passed to Duravit, before it became a wholly owned subsidiary in 1991. One year later, the production of bathroom furniture began at the new location in Schenkenzell. In 1994 Duravit Sanitary Sanitärporzellan Meißen started production and in 2002, the majority shareholding in the Egyptian acrylic bathtub manufacturer Saniacrylic created the basis for the development of the new business area of bathtubs + wellness. In 2003, Duravit also expanded its activities in China with a joint venture. Two years later, a new production and administration building was opened in Youxi-Town, near Chongqing. Today, the former joint venture company is a wholly owned subsidiary and is known as Duravit Sanitaryware. The fact that the bathroom fitter is currently working according to the principles of industry 4.0 can be seen in Luohang/Chongqing, China, where its most modern ceramic factory started production in 2017.
Industrial production up to batch size 1
The expression of Duravit's production principles can primarily be seen at the Schenker site, where the company's bathroom furniture production is located. Geared toward industrial production in batch size 1, production here is carried out using a completely interlinked HOMAG system. Integrated in the production concept are a storage system, two saws, a layer storage unit as a decoupling buffer, an edge processing machine with return conveyor, a sorting magazine and a stack station with robotic stacking. With the system networked via a production control system, Duravit is able to flexibly produce the bathroom furniture range – consisting of seven programs, each of which has a design adapted to a special bathroom series, as well as six other programs, which can be flexibly combined with several ceramic series – in different batch sizes. These production principles showthat Duravit is bringing together development strands that are equally fed by tradition and modernity. On the one hand, there is a company from the Black Forest, which is over 200 years old and uses traditional materials to create sustainable, lasting applications for personal hygiene. And at the same time there is a modern-thinking manufacturer that implements technological innovations and develops new product types. For the user, the focus is always on implementing ergonomics and functionality that are recognized as the best possible.
Working on the bathroom of tomorrow
The fact that Duravit is constantly working on the bathroom of tomorrow is also shown by an upgrade of the "c-bonded" technology, with which the washbasin and cabinet form a seamless unit. In addition, there are extensions to successful bath series such as the "Viu/XViu" and "Luv." These logical additions to the portfolio prove that Duravit's consistent design language extends far beyond the individual products in the bathroom. Rather, the development process of ceramics, bathroom furniture and bathtubs runs in parallel and combines into an overall design of classic modernity and new functions.
Back to List
HOMAG machines used
STORETEQ S-500 storage system
SAWTEQ B-320 flexTec
SORTEQ H-600 layer storage
EDGETEQ S-800 edge banding machine
LOOPTEQ C-500 edge circulation
TLB 210 sorter magazine
Stack station with robot stacking
ControllerMES production control system
duravit.com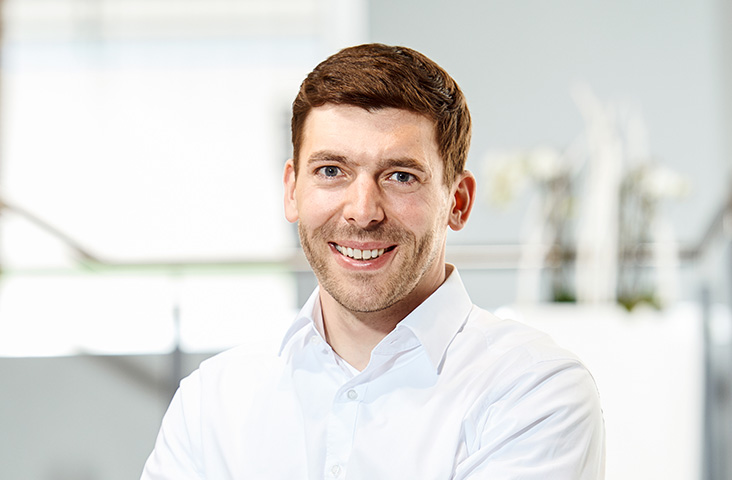 That's how your colleagues produce