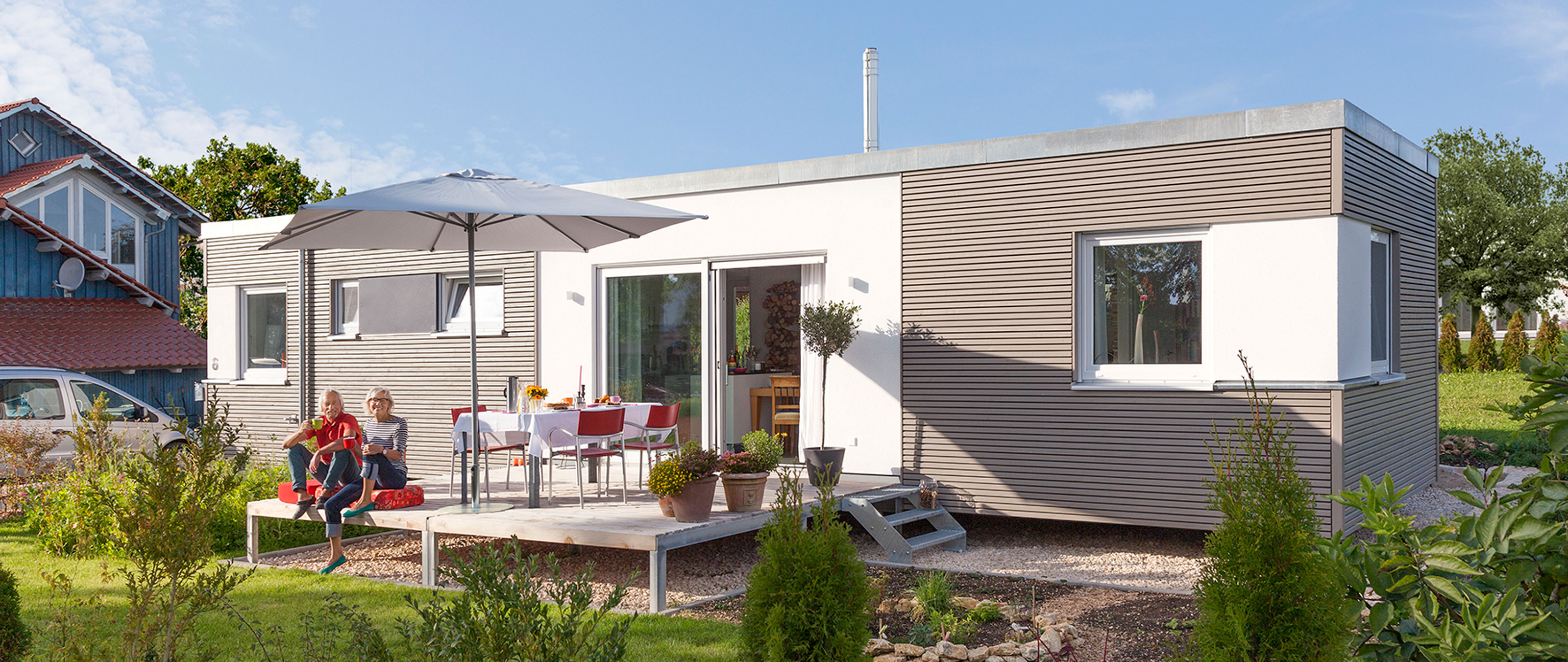 Construction method with a future
CAD production lines for module construction at SchwörerHaus.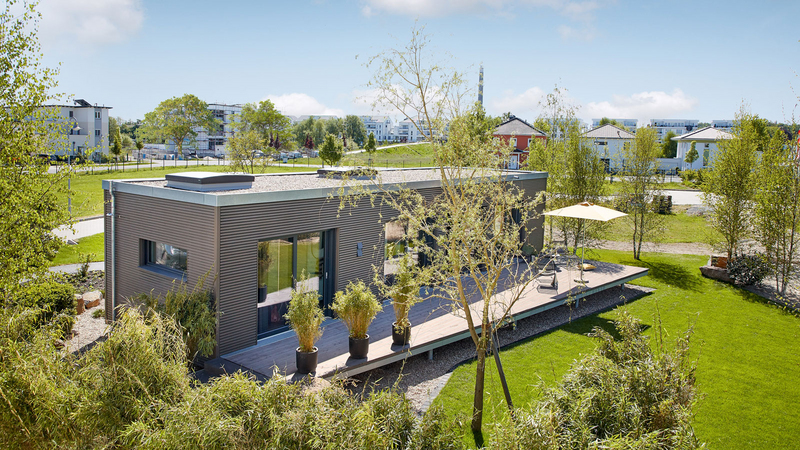 "It is easier to maintain a good quality management, because the whole building process is done at the production hall, instead of at the construction side."

Jochen Renner, plant manager
An article of our customer magazine "performance", issue 19 | 20. Click here to find the whole magazine
"The problem with prefabricated construction is that after high-precision production of the components, the entire building is assembled on the construction site," says managing director Johannes Schwörer, explaining the basic idea behind module construction. This problem was something that also bothered his predecessor Hans Schwörer, "because on the construction site, it's not just the case that the construction takes much longer; the interior design trades bring additional potential problems into the house. If the entire construction operation were to take place in the hall, it would be much easier to manage the quality during connection, installation, tiling and decorating work." The chronic lack of a skilled workforce also provides arguments in favor of module construction. Schwörer plant manager Jochen Renner: "Everyone is having difficulty getting good craftsmen at the moment, especially when these craftsmen are being used for assembly across the whole of Germany. If the bulk of the construction operation were to be moved to the hall, with regulated working times, as is the case for the "FlyingSpaces," this problem would solve itself."
Incomparable flexibility
Customers are impressed by module construction, with its shorter construction time, higher quality, problem-free processing and incomparable flexibility. Demand has therefore increased constantly since 2010; since the market launch, Schwörer has built 300 modules. At the moment, there is a particularly high demand for modular extensions. "FlyingSpaces" can also be used as a tiny house or as a "flying" sales booth. Furthermore, multiple module and multi-story constructions are also possible, even up to an apartment hotel. For example, young families could build a mini-house as a cheap way of getting onto the property ladder, expand it with an extension and an additional story as the family grows and then reduce it back to a bungalow as they get older. Modules therefore make it possible to live a whole lifetime in a familiar environment. The same applies for senior citizens, who give their house to their children and build themselves a module bungalow in the garden. Another attractive option for senior citizens is construction in groups of like-minded people — for example, with multiple single-story units and a covered inner courtyard. Johannes Schwörer also sees an interesting field of application in urban redensification; in addition to side extensions, the company has already executed the first additional stories with modules. He also sees modules as an attractive solutions to problems in temporary construction in times of scarce and expensive plots — for example, the restricted development of derelict urban areas or construction for families that could be facing relocation for job purposes. Temporary construction is also interesting for institutional clients. At the moment, for example, negotiations are ongoing in Oberstetten with a university that wants to build temporary student accommodation on their site before an extension is built there in a few years' time. An order for another large project has been finalized: an apartment hotel with an order for 40 modules.
Module production in a new hall
With this big order, SchwörerHaus could reach the planned quantity of 100 modules per year in 2020 for the first time. The technical production resources for high quantities were achieved with the construction of a new 40 x 145 m hall in Oberstetten. Here, depending on the size, 15–20 modules can be produced simultaneously in a sequential workflow. In this process, the modules run on rails which transport them from workstation to workstation depending on the progress of construction — right up to the loading station, where a 40 m wide overhead crane with a load capacity of 32 t picks up the finished module and loads it onto a truck that has been driven into the hall. The actual module production, however, takes up only half the hall space. The other half is occupied by a new WEINMANN ceiling line. This line will soon be used for the base and roof elements of the modules. Plant manager Jochen Renner: "After the incremental shifting of the production from the old to the new ceiling part line, we are now working at high pressure to implement the production of the module parts on this line." Whereby the main difficulty is in the fact that the beams in the module parts run transverse to the direction of production, in contrast to the ceiling elements.
The ceiling line consists of five assembly tables and two WALLTEQ M-380 multifunction bridges; two tables are designed as butterfly turning tables. The system is also equipped with fully automated cutting developed by Schwörer for fiberglass insulating materials and two semi-automatic suction robots for depositing sheathing material.
Wall production on the special line
The wall elements of the "FlyingSpaces" have been produced on the special wall line from WEINMANN since 2015. Wall elements with excess length of up to 14.50 m are possible on this line, which also indicates the maximum length of the "FlyingSpaces." At Schwörer, the wall height varies between 70 cm and 320 cm; in principle, the line could even process elements from a height of 40 cm. This means that on the one hand, special elements such as curtain walls, gables, dormers and jamb walls can be produced; on the other hand, the height of a modular extension can be adapted precisely to the existing building. The special wall line consists of six WEINMANN assembly tables, including butterfly turning tables, and one WALLTEQ M-380 multifunction bridge that processes the elements on two tables. There is also a table for assembling plaster-base sheeting and a tilt table that passes elements on to finishing. Elements can also be ejected in some cases via a further work table to assemble timber facades.
Continually increasing demand
Even if the demand for "FlyingSpaces" should continue to increase, at SchwörerHaus the production capacity is ideally set up for such a development. At the moment, plans are based on 100 modules per year, even if the company in Oberstetten sees great potential for module construction. Jochen Renner: "The demand will increase in particular in densely populated areas due to the exorbitantly increasing prices for land. There it will become increasingly attractive to redensify with extensions or additional stories." Johannes Schwörer also assumes "that the demand for "FlyingSpaces" will continue to increase — provided we do everything right. The customer is prepared to pay a little more for this good idea, but not without restriction. Therefore, we need to ensure a well-balanced price/performance ratio with this design."
Dr. Joachim Mohr,
Back to List
SchwörerHaus
Founded in 1950, SchwörerHaus KG in Oberstetten is one of the largest manufacturers of prefabricated houses in Germany.With around 41,000 satisfied customers, SchwörerHaus KG is one of the first house building addresses in Germany and the neighboring countries. In the main plant in Hohenstein-Oberstetten, high-quality single-family, double and multi-family houses in wooden panel construction as well as multi-storey residential buildings and hotels in the so-called Schwörer hybrid construction have been planned, individually sampled and produced since the late 1960s.
Website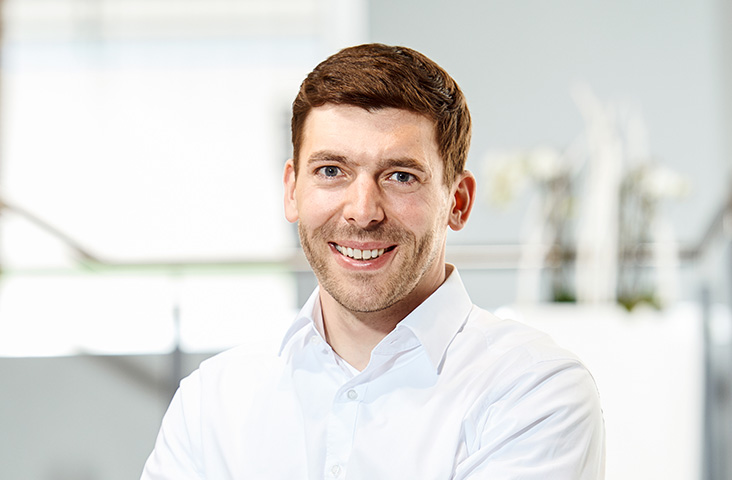 That's how your colleagues produce