Discover our knowledge and solutions for Door Production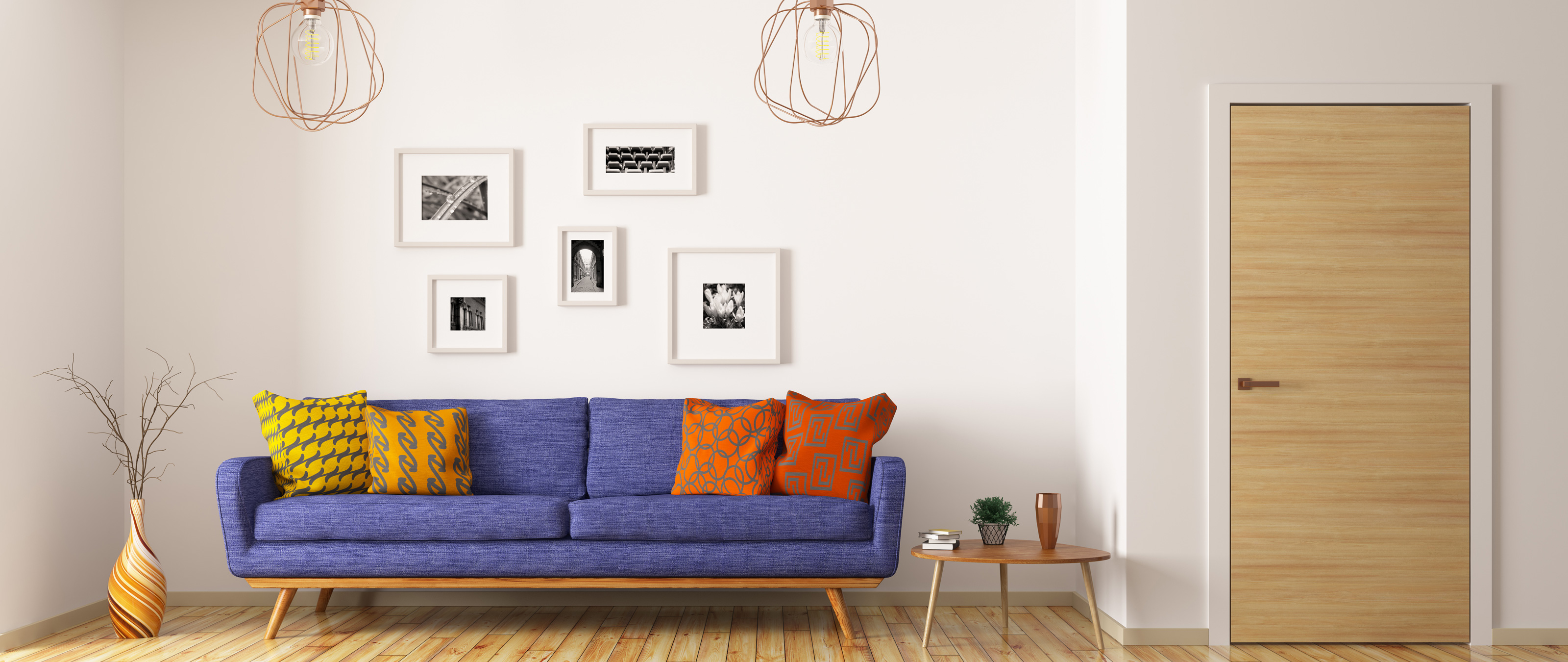 We offer individual machines and fully interlinked systems for every process step, from cutting the raw materials to size, right through to packaging.
From 3 to 3000 doors per shift. From fire doors and soundproof doors to normal interior doors. Whether the paneled doors are solid, veneered or film-coated, or the door leaf consists of three, five or more fillings. The range of options and geometries is almost unlimited.
Industrial plant technology
We provide extremely cost-effective, high-performance plants and systems for producing door elements, from creating the blank right through to packaging and the fully networked system.
Door leaf production
Use our machines to produce anything from 30 to well over 1000 doors per shift. The degree of automation depends on the batch sizes you require. A central control system prepares the data and tracks the parts during production.
No matter what kind of door leaves, and no matter the quantity you would like to produce, we will work together to find the right solution to meet your needs.
Fully networked — from cutting through to packaging
Performance and functions of our machines:
Cutting raw materials to size
Preparing veneer
Producing door leaf blanks
(producing middle layers, assembling, cutting, positioning, gluing, pressing)
Format/edge processing
Sanding/painting
Lock/hinge processing
Trimming/cut-outs
Automated handling at all processing stations
Packaging
Door Frame Manufacturing
Whether you want to produce surrounding frames or block frames, we can develop the right solution tailored to your requirements. Our machines are suitable for small and large batch sizes, from gluing the individual frame parts, to the complete packaged frame, with an output of 30 to more than 1000 frames per shift. Equipped with state-of-the-art control technology and a level of automation to suit your production volumes.
Loading
Cutting raw materials to size
Production of risers
(profiling, coating/wrapping, direct post-forming)
Production of panel brackets
(banding moldings, profiling, coating/wrapping of brackets)
Wrapping block frames
End, hinge and striker plate processing including assembly
Packaging
Stacking/palletizing
Production of doorleafs – up to 1,200 parts per shift

Door production

Door after longitudinal processing

Gluing unit for doors

Rebate with thick edge gluing

Post forming at the door strike

Radius trimming at the rebate
Door processing with CNC technology
Stationary technology provides special solutions for particular applications, such as rabbet gluing for veneer edges. In addition, stationary technology offers formatting and profiling, through to window cut-outs and fixture processing, and finally surface processing using tracing units.
CNC technology: The perfect entry-level solution
Suitable for processing door panels and frames
Possibility of multi-location and alternating operation
Free configuration of tools and units ensures high flexibility
Wide variety of tool changers, table designs and clamping equipment
Manual infeed of door panels, e.g. using vacuum suction device
CNC technology: A solution for special applications
Flexible door leaf processing
Use in interlinked lines or with automatic handling
Compact construction
Option of integrated workpiece cleaning
Automated operation, e.g. using barcode identification
Option of flexible panel size processing with regard to dimensions and profiles
Plus window cut-out processing
CNC technology: Fully automated high-end solutions
Up to four trimming spindles with HSC technology and 28 kW, plus five-axis processing
Fully automatic positioning of suction device, suitable for a wide range of workpiece geometries
Automated handling (unmanned production)
Integrated workpiece cleaning unit
No danger of collision with the machine during handling thanks to separate infeed and processing areas
Six-sided processing possible thanks to integrated turner
Automatic program generation and connection to ERP and/or production control systems
Door leaf processing with automatic robot handling
DRILLTEQ V-310 vertical CNC processing center

Room Door Processing
Project planning by HOMAG
We develop suitable solutions for your door production. Right up to a fully networked system. From design to delivery. From the first meeting to completion of the project.
Mehr Informationen
That's how your colleagues produce