The opportunities to realize creative consulting approaches are endless
For the past year and a half, Elias Wagner has been embracing the role of Managing Director of SCHULER Consulting. During this time, he has initiated various projects and, in addition to increasing market presence, has expanded the product portfolio to include more specialized areas such as: "Design to Cost" and the "Industry 4.0 Power Workshop". In an interview with HK (the German Wood- and Plastic Processing magazine), Elias Wagner explains how the furniture industry is positioned in comparison to other sectors, where there are still shortcomings and what companies should consider if they want to convert towards a continuous industry 4.0 production.
An article of the trade magazine HK, 02 / 2019, hk-magazin.com.
Mr. Wagner, you have been Managing Director of Schuler Consulting since November 2017. What made you decide to switch to Schuler?
SCHULER Consulting was my first experience with consulting when I was working there during an internship in Shanghai after which I wrote my diploma thesis. Back then, I was already enthusiastic about the scope of the projects and the design possibilities and therefore had great interest when I was approached with this opportunity. In the meantime, of course, a lot has happened, but the opportunity to realize creative consulting approaches are endless. That appealed to me, and made me come back to Schuler Consulting.
As a "Rosenheimer" (A graduate of the University of Rosenheim, a well-known university in the wood and furniture industry), you know your way around the industry very well, but you have also gained experience in mechanical engineering and in the automotive industry. What can the furniture industry learn from other industries?
The furniture industry has fewer alternative process options than, for example, mechanical and plant engineering due to the comparatively low level of vertical integration. At the same time, the economies of scale in optimization are not as pronounced as in the automotive sector. This presents the industry with the challenge of using the widest existing technologies to meet the requirements, such as customized furniture construction at competitive prices and margins.
Due to the comparatively low vertical range of manufacturing and machining time in our industry, many manufacturers have focused on optimizing the production speed and quality as well as the logistical processes in order to optimize the unit costs. The supporting processes however, are mostly neglected.
There is also, in my estimation, an enormous need to catch up in the field of innovative solution finding by the manufacturers themselves.
What does that mean in concrete terms?
In my opinion, one relies too much on the machine manufacturer, who will bring the solution to you. This is too shortsighted in our view, because the competition can buy the same solutions from the same manufacturer. Real innovations must come from the manufacturer or resourceful consultants. Here most other branches are significantly further along in coming up with innovative solutions.
In particular, the IT solutions used are sometimes very fragmented and have gotten very old. Besides high security risks, this also brings with it a partly frightening ignorance of their own processes. Many of our customers stumble upon this when it comes to integrating new machine and organizational technologies.
What can other industries learn from the furniture industry?
Due to the focus on production and logistics, our industry is very strong on the production side due to the high variety of combinatorial variants, especially in commission-related production. The speed at which the added value is achieved at the components and in the assembly is impressive even for the automotive industry. In this way, we have solutions that can quickly create the individual part requirements and automatically control and implement them in the productive environment. In the vertical process, however, the performance of the industry is unfortunately still very limited.
What the furniture industry has also captivated for decades and takes on a real role as a precursor is the design component. Not uncommonly, many industries are already geared to the trends that come from the living and kitchen furniture sector. The better treatment of economic business models and innovative and high-performance manufacturing concepts, however, comes from the automotive, engineering and mechanical engineering industries.
How did you find Schuler Consulting at the beginning of your term of office?
It was an ideal situation as a manager; we have many very good and partly longstanding consultants on board who are well-versed experts in their fields of expertise and very capable of teamwork. This team is supplemented by very promising young talents, all in an internationally functioning corporate structure. If anything, it was the internal areas that we have neglected over the last few years that required work. Overall, I am very grateful to my predecessors for building such ideal conditions.
In your opinion, what are the strengths of Schuler Consulting?
As I said, we have a very high level of expertise in our worldwide team. Above all, our strength is working across team and company boundaries. We have access to almost all the latest technological developments in the market and can quickly translate international influences in the industry into ongoing projects. As a result, customers in the US also benefit from technical developments that have been initiated, for example, in Southeast Asia.
What changes have you made since you took office?
In addition to our market presence, we have also expanded our product portfolio to include specialized areas including, Design to Cost, Industry 4.0 Power Workshop, as well as entry-level products for consulting in the cost control of production and process and IT consulting for the core processes of our customers. This should give our customers access to new topics and to advice in general.
As part of the HOMAG Group, SCHULER Consulting has a financially strong parent company who is also a world market leader. On the other hand, this does not make you an independent company. What does that mean for the customers?
I do not see any disadvantage for our customers here, in my opinion, quite the contrary. Any technical advice must be kept up-to-date with the ever-advancing technical developments in order to be able to calculate the technical capacities. Here, we have very fast access through our connection to HOMAG and can react quickly to such developments in the project. In the end, the customer gets a recommendation for proven technology, and if he goes to one of the other manufacturers, he can also offer the corresponding technology without any problems. What the customer buys in the end is up to his personal decision and we support the implementation regardless of the technology used. If HOMAG does not have suitable or insufficient technology in its portfolio, which incidentally happens often enough, we recommend alternative technologies on the market. The proximity to mechanical and plant engineering also puts us in a position to incorporate trends across industries into projects.
Digitalization and Industry 4.0 are on everyone's lips. How far is the furniture industry on this topic?
In the horizontal process, which focuses on the actual production, we are, as I said, already quite good. There are manufacturers who, thanks to ingenious serial production principles, always know which parts are to be found where and in production. Unfortunately, we are not yet ready for the vertical process, which encompasses all order-related process steps. Here it is noticeable that the furniture industry is still largely characterized by strongly grown IT structures. Often, these processes are still implemented manually in the systems, for example by manually transferring data to systems. Most of the time, it simply lacks the time or the knowledge to make full use of already existing systems, we therefore still have a long way to go.
When one talks about the industry, there are very different philosophies. What should companies, who want to implement a consistent 4.0 production, pay attention to?
Do not start an IT project where you do not know which process you want to implement or know how these processes look like. This is the best way to save a lot of effort and costs. I first have to define what I want to do before I commit to how I do that. As a result, analyze, optimize and document the processes and then enter a concept phase for the system solutions to be used. This of course is completely industry-independent and is the most common reason why IT projects can fail.
IT structures that have grown over the years and are based on isolated or stand-alone solutions, which often pose a drag on smart manufacturing. What other obstacles must be overcome?
Technically Speaking: Data Quality - Organizationally Speaking: Process Ignorance
Too often, we find that customers are investing in systems and technology that they cannot tie up with existing data quality. That is a big problem. You do not have to set up a central master data management right away, but to ask for the basic requirements of the data structures before making an investment would be a fundamentally important step that unfortunately still happens too rarely today. Regularly, the providers also have too little know-how in this field. With such a purchase, it is possible that the new technology may become outdated before you figure out how to use it to its best abilities.
Nevertheless, island solutions are sometimes very effective due to specific industry-specific requirements. The difficulties arise when one's own employees have worked for years in automated systems and no longer know which processes are actually running in the background. Then a timely connection of such systems is usually a very big challenge. Good advice and strong management are all the more important for the project's success.
Industry 4.0 often refers to job losses. Do you share this fear or do you only change the tasks of the employees?
The latter. There are so many emerging developments that I am not worried about getting a job. As in other industries, this will lead to further training for employees. I am more worried about how manufacturers ensure the production-based basic know-how in their companies when relocating their employees.
SCHULER Consulting advises customers of the wood and furniture industry all over the world. Are there global differences in the approach to digitization?
Definitely. Especially in the discussion about the scope of investment and the compensation of fixed costs in manufacturing: then these different philosophies and cultures are reflected. In Asia, people tend to be very interested in digital and highly automated solutions, but more often in favor of a lower technology investment. In Europe, this is just the opposite. It is often assumed that the more cost-effective solution is the more highly automated. In the course of the project, it is then defined that a differentiated view does not justify individual automation processes from a cost perspective.
Furniture manufacturers today have to deal with a constantly growing diversity of products and varieties as well as increasing price pressure. How does Schuler Consulting support its customers in these questions?
We know the problems of the industry very closely and pick up our customers wherever they are with their specific challenges. Not infrequently, for example, we come from a new or redesign of its production to the specific issues of variant control, the cost structures or even the mapping of the processes in its system landscape. How deeply the customer gets involved in each case depends on his requirements and willingness to move. We can assist in all three aspects, with optimal coordination of the development strategy being the optimal goal. Not everyone needs everything immediately and not all topics can be addressed immediately.
With the "Company EKG", SCHULER Consulting offers a strategic roadmap for the further development of the organization and its internal structures. What is it all about?
The company EKG is actually the starting point for a production-related consultation. Here, the customer can bring in which in short, primarily identifies potential for optimization and provides solutions. Within this time, already two to three quickly to be realized problems are solved. This type of consultation is primarily intended for customers who would like to see how advice might look to them and what effects can be achieved. Particularly small and medium-sized customers appreciate this type of consulting, where they achieve concrete approaches and fast effects for low costs. This often lays the foundation for a positive growth trend or continue to do so.
Back to List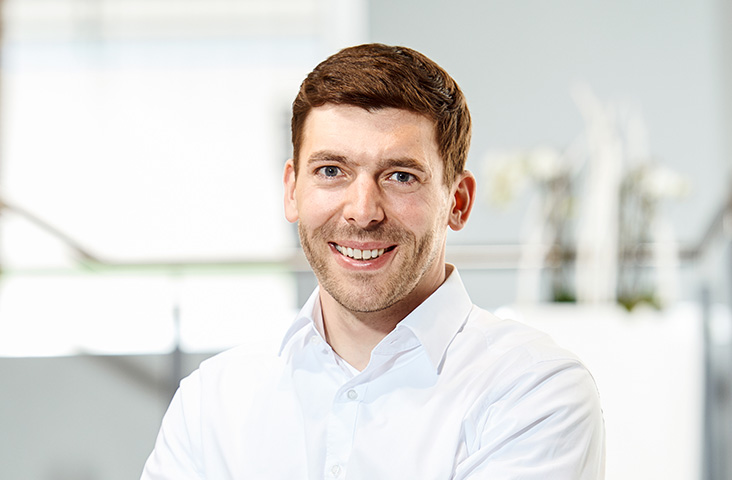 That's how your colleagues produce