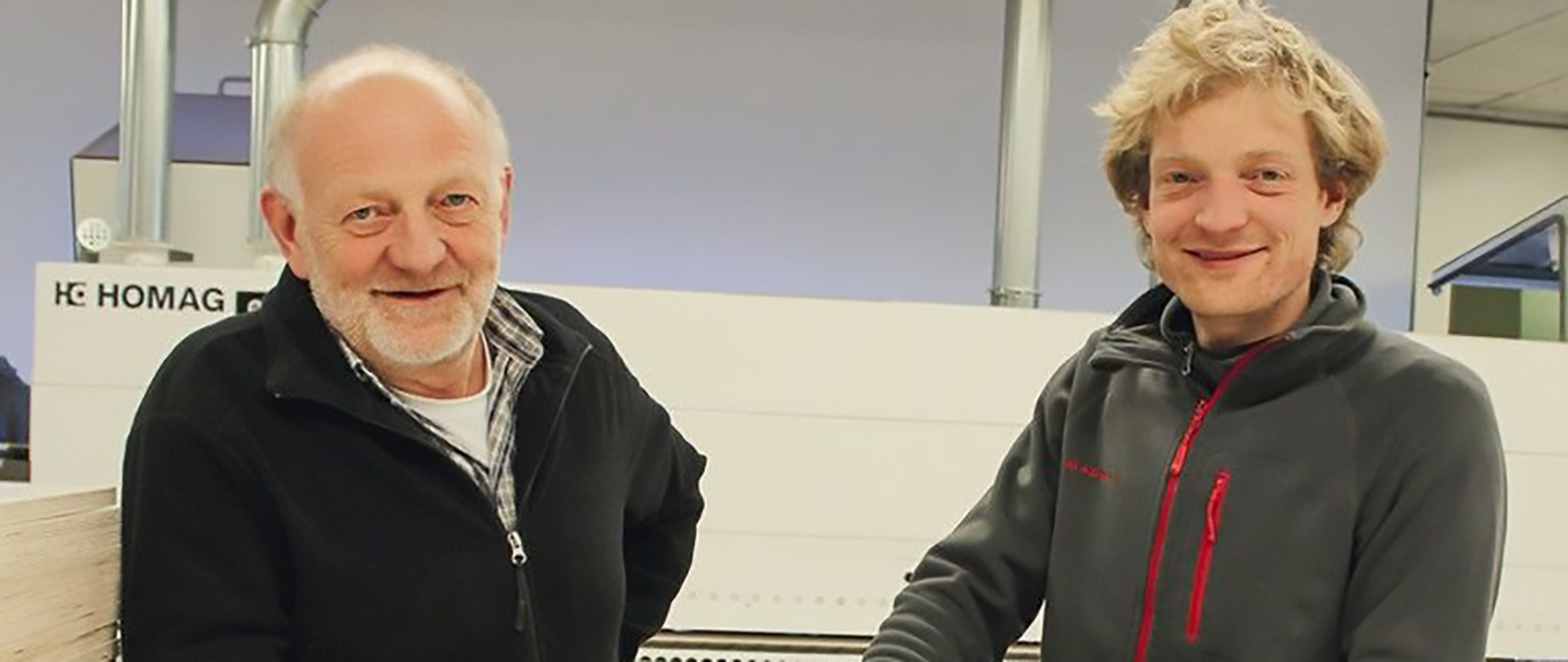 Schreinerei Otterbach: Precise investment
Speed is often key, particularly when it comes to store design. In light of this, the Schreinerei Otterbach carpentry business is investing in permanent optimization.
An article of the journal BM. Read the report on BM-Online here
In a drive to increase the company's competitiveness, the carpentry business in Niederfischbach in the district of Altenkirchen only rarely grants itself a break: "Over the years, we have learned to optimize continuously," explain the two master carpenters Christoph (61) and Florian Otterbach (34). They have a good reason for this: "Flexibility, quality and speed are fundamental in our business."
Christoph Otterbach founded the carpentry and joinery business in 1986. Ever since receiving its first store design orders, the company has gradually developed into a specialist in this market segment. By working closely with planning offices, Otterbach has been able to make a name for itself as a reliable producer. With 14 employees, store design currently makes up around 75% of sales. The most important customer groups include furniture markets and chains of home improvement stores. Everything is produced for the point of sale, often in small series: demonstration and information stands, cash desk facilities, presentation walls or technical elements. Another focus area for the company is property, including office fittings and fire protection elements. In the local area, Otterbach continues to supply private customers with individual carpentry services.
Productivity starts with work preparation
Florian Otterbach is fully versed in the latest technologies and knows what they involve. On its journey to becoming a high-performance production specialist, Otterbach has been using proven software packages from Imos and Kuhnle for many years. The organization, planning and design stages have been fully coordinated in order to ensure complete data integration throughout the production process. Florian Otterbach: "Using 3D CAD/CAM software, we plan and design in such detail that we don't lose time on any of our machines or at any point in the process." Ultimately, that means greater productivity.
And on it goes, …
… ever more efficient and more precise: in the last five years, the Otterbachs have regularly invested in the latest process and machine technology. The entire panel logistics and cutting processes have been automated using a saw-storage combination. This was one step with a big effect, claims Florian Otterbach: "It allowed us to significantly reduce the considerable amount of effort involved in the entire panel handling process."
Thanks to the BMG 110 Venture CNC processing center (now called the Centateq P-110) from HOMAG, the company has been using 5-axis technology to create even more flexible processing options since 2017.
Industry-standard edge processing
The latest investment is an excellent example of how the company is continuously striving to increase productivity and processing precision. The Edgeteq S-500 profiLine edge processing machine installed last year replaced the KAL 210 Ambition from 2013.
Improvements in quality played a significant role here. As Florian Otterbach boldly explains: "The zero joint technology available today is miles better than before!"
The robust, industry-standard machine is fully automated and highly flexible. Three gluing processes are available on the Edgeteq S-500. The EVA, PUR and airTec hot air process with laser edges can all be used on one machine. "This means that we can respond quickly to any quality requirement," claims the company from Niederfischbach. The change from airTec to EVA or airTec to PUR takes place automatically without any manual intervention.
From the joint trimming unit to the upper snipping unit with linear guides and the scraper, all of the equipment on the profiLine is designed for constant precision.
Otterbach highlights in particular the FK30 profile trimming unit for trimming the front and rear edges: this can be set automatically to three different radii or chamfers. The diameter of the tracing roller, the tracing force and the speed are adjusted automatically. The same is true for the MN21 multi-scraper. This unit can also be set automatically to different profiles with a level of precision in the hundredths range.
The investment in further automated edge processing appears to be paying off. Florian Otterbach is certainly pleased: "Today, we can run a feed of up to 25 m/min with permanent precision."
Everything from a single source
Since the end of the 1990s, the Otterbach carpentry business has been relying on high-quality technology from Homag and a trusted partnership with the specialist company Maschinen Kaul. "We have grown with Homag and now benefit, for example, from standardized user interfaces, software modules and integrated solutions," comments Christoph Otterbach. And what's more, having just one contact partner for the entire panel processing system saves a lot of time and often a lot of trouble. It simplifies the management of the entire machine pool. Changing machines is also much easier when staying with the same manufacturer than when changing to a different brand.
Heading toward 4.0 with "tapio"
With tapio, Otterbach is taking its first steps toward Production 4.0. This intelligent data manager helps processors to open up optimization potential, including in the production process. All the Homag machines at Otterbach are tapio-ready. Otterbach currently uses two apps from the cloud-based solution: MachineBoard provides all machine data and machine statuses, error messages, warnings and actions in real time on a smartphone. If an error occurs on a machine, Florian Otterbach uses ServiceBoard to send an inquiry, with images or videos, straight to the specialists at Homag. Using a smartphone or tablet, Otterbach and Homag can then use the video function to examine, analyze and solve the service incident together. This saves costs and means that the machines are up and running again more quickly. Florian Otterbach: "Thanks to tapio and the ability to speak to appropriate specialists, the service is much faster and more targeted."
Keeping at it
The order book is looking good and the Otterbachs are optimistic about the future. Christoph Otterbach: "Our experience and our production power will enable us to continue our success." The Otterbachs already have their sights firmly set on the next investment: with the Drillteq V-200 BHX vertical CNC processing center from Homag, the company wants to ease the load on the 5-axis CNC in the future and save further processing time. "For parts with simple processing requirements," says Florian Otterbach, "this machine is just faster."
Back to List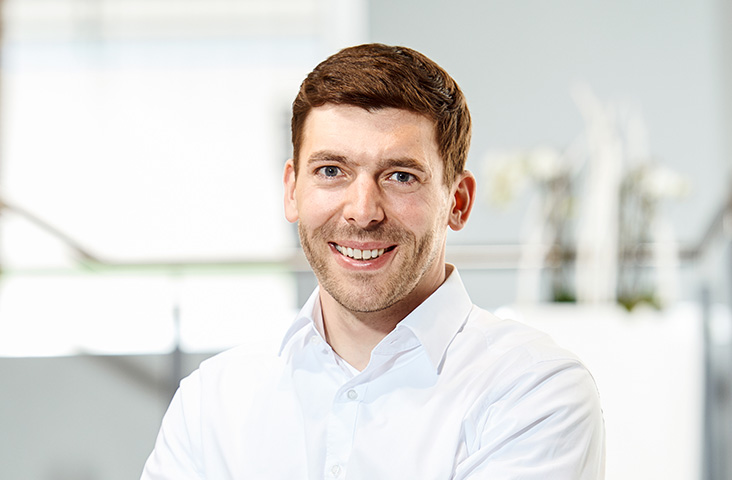 That's how your colleagues produce