Perfectly packed for the world's metropolises
Producing elegant furniture for customers who are keen to invest is the business of the Radaschitz carpentry company in Riegersburg, in the Austrian state of Styria.
London suit
These customers have addresses in London, New York, Vienna. To ensure that the high-cost furniture arrives safely, it is packed with meticulous care using a cardboard cutting machine from HOMAG, which also observes the footprint of the made-to-measure items.
London, New York and Vienna are cosmopolitan cities, each with their own flair. Bernd and Hannes Radaschitz know all three very well. As Austrians, they know Vienna anyway, but Hannes Radaschitz also lived and worked for two years in London, while his brother repeatedly supports projects in New York. What struck Hannes Radaschitz as an ambitious carpenter in the English capital and in the Big Apple was "that there are hardly any good woodworking shops there and even fewer good carpenters," even though they were much in demand. This is because "property owners in America or the UK think a little differently to those in Germany or Austria: they want to invest, especially if they are wealthy. And they do this not only for themselves — they also invest in their property in order to enhance it." In view of this experience, Hannes and his brother, who still works in London today, wanted to build something up there. "Especially since it is a big, interesting market that is right on our doorstep." New York was added later, where, from the same starting point, they repeatedly take on projects in a market where there is strong demand.
The more complicated, the better
The high-quality furniture produced in Riegersburg is therefore largely exported. The carpentry business has therefore also set up its own sales department. The company was founded in 1923, and in the 1980s, it specialized exclusively in furniture construction, from which the entire range is now manufactured. The London branch has been in operation since 2009, and the New York branch since September last year. "For both cities, we are allowed to produce special things that are otherwise not in demand on the market," says Radaschitz, who with his brother, is the fourth generation to manage the company as it approaches its 100th anniversary. "In this exclusive private area, we produce everything from the kitchen through the living room and bathroom right down to the studio and the library. We are a complete supplier — and we always produce high-quality, complex and individual products."
Special features of a special business
For the owner, complexity particularly means that a large material mix of wood, metal and glass as well as fabric and leather has to be mastered. For example, the company operates its own brass locksmith's shop. "We have the expertise to marry all these materials together, because this is exactly what our customers ask for in terms of high quality." And there are certainly special features in these markets. In the UK, for example, MDF is primarily desired as a carrier material. What's more, there is extensive veneering, where oak is still very much on trend, but exotic woods are also in demand. "We are also seeing great demand for chemically pre-dyed veneers," reports Radaschitz. And in all this, the quality extends to the interior of the furniture, which is designed, painted or veneered with the same high quality. This is a quality level that is also implemented in the domestic market in Vienna. "We will soon have been firmly rooted in Austria for 100 years. As a result, manufacturing in Britain or America was never an option," Radaschitz notes. "Especially since our aces are our employees, who are highly trained." For example, these employees receive a dual training method that does not exist in the UK and America. "You can see and feel this qualification in the products."
London is calling
The main customers of the carpentry company are interior designers who, for example, request a product from London. Once the project has been prepared there, a basic calculation is made in Riegersburg so that an offer can be sent back to the market. "In London, we have a project manager and a CAD team close to the customer. They work out the project technically, right up to the release of materials and plans," reports Radaschitz. Back in Riegersburg, the furniture goes into production "so that once it has been finished, it can be packed and—again in the protection of wooden crates—shipped to London by truck. There, the furniture is placed into an interim warehouse before the assembly team finally constructs it at the customer's premises."
A special feature of the final production at Radaschitz is that each piece of furniture is assembled completely once. If everything fits, it is disassembled and packed again — with the exception of small cabinets. "Because all parts and small cabinets are packed, we have a great deal of variation," the owner points out.
From ready-made to made-to-measure
Until recently, the furniture in Riegersburg was still packed by hand, using films and fleece as well as cardboard as edge protection. "However, we wanted a packaging that was 100 percent recyclable, for our customers and for ourselves." By hand, this would have been difficult, if not impossible. "To avoid damage, we would always have needed fleece. Otherwise, there would be a gap between the component and the cardboard and the component would slip," explains Radaschitz. The situation is different with a cardboard cutting machine that cuts the packaging exactly to the respective component or cabinet. "Because this means that nothing slips any more, not only do we not need fleece any more, but the packaging also looks cleaner. In addition, packaging that is completely recyclable is an additional purchasing argument." Reasons enough for machine-supported packaging, but for Radaschitz, motivation came from exports alone: "Someone who only supplies regionally does not need such a machine. However, a company that manufactures individual items with a sustainable export quota can't do without it."
Standard for the exquisite
When selecting a suitable cardboard cutting machine, for the men from Riegersburg, a PAQTEQ C-250 from HOMAG was essential. In its standard version alone, it was already able to meet the requirements of the carpentry company. "With a circular blade assembly of eight units, we have the maximum amount of equipment — and therefore achieve the highest degree of flexibility." Cardboard is fed endlessly via a one-way changing system that can be loaded with different formats. "We currently use widths of 0.9 m, 1.40 m and 1.50 m, and one of these widths will probably become the main reference in the future." While the PAQTEQ including the control system is a standard model, a system already used by Radaschitz was to be used for data provision. From the very beginning, the numerous items of process and component information available were to be transferred to the machine to be used there. To ensure this, HOMAG linked the ERP software of the carpentry company to the standard output. "The basic idea has always been: I need made-to-measure items for single parts as well as complete furniture. This was ultimately implemented very well," says the owner. Today, the processes are so networked that packaging can be controlled from work preparation. The barcode, which is issued at the beginning of the production process, defines the respective preferred packaging. On the PAQTEQ, the data record is then called up from the system by the barcode scanner. In addition to the length, width and height of the component-specific or cabinet-specific packaging, reference cardboard box types are also defined. "We wanted to use the data already available for these preferred cardboard boxes," Radaschitz emphasizes again. "Today, this works just as well for single parts as it does for cabinets." Starting from this basis, he can imagine further optimizations "in which data is delivered to us after scanning right up to dispatch."
It's staying put
The PAQTEQ C-250 has been running with sharp cardboard boxes since the beginning of the year. This was preceded by training provided by HOMAG and the introduction to operation. Today, Riegersburg is all about day-to-day business, in which the employees have received the machine well; Radaschitz even speaks of enthusiasm: "Not every machine has caused so much euphoria, especially because it is not yet so common in woodworking shops." Furthermore, thanks to its simple operation, the employees quickly had the PAQTEQ "under control." The positive feedback extends all the way to the employees in London, who see the ecological packaging as a significant improvement. According to the owner, it is only a matter of time before the first customer will get to appreciate this.
"For us, the PAQTEQ was an investment that has proved to be absolutely right," Radaschitz concludes. "Today, our packaging is 100 percent sustainable. The goods are reliably protected. And when they arrive at the construction site, they look great." In terms of profitability, he doesn't yet know whether packaging material can also be saved, or whether there is a time saving. At the moment, he just don't have the numbers. At the same time, the internal processes surrounding the new workplace still need to be fine-tuned. "But what we have achieved is already decisive," says Radaschitz. And so he concludes with a wink: "We won't be getting rid of it." And why would they? London is calling.
Back to List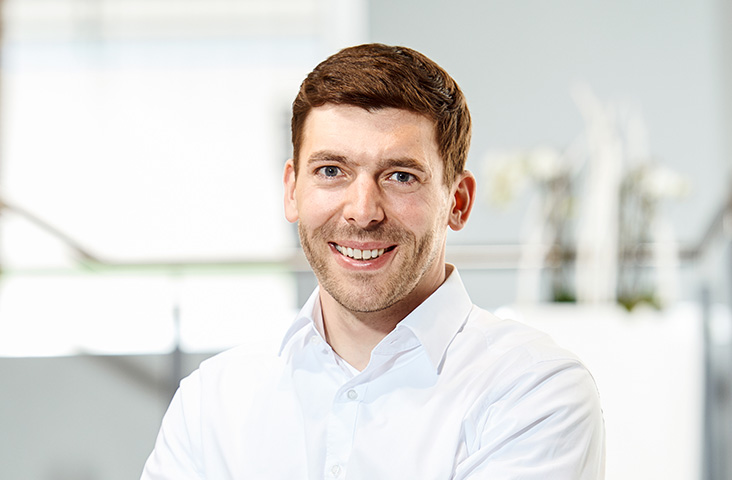 That's how your colleagues produce