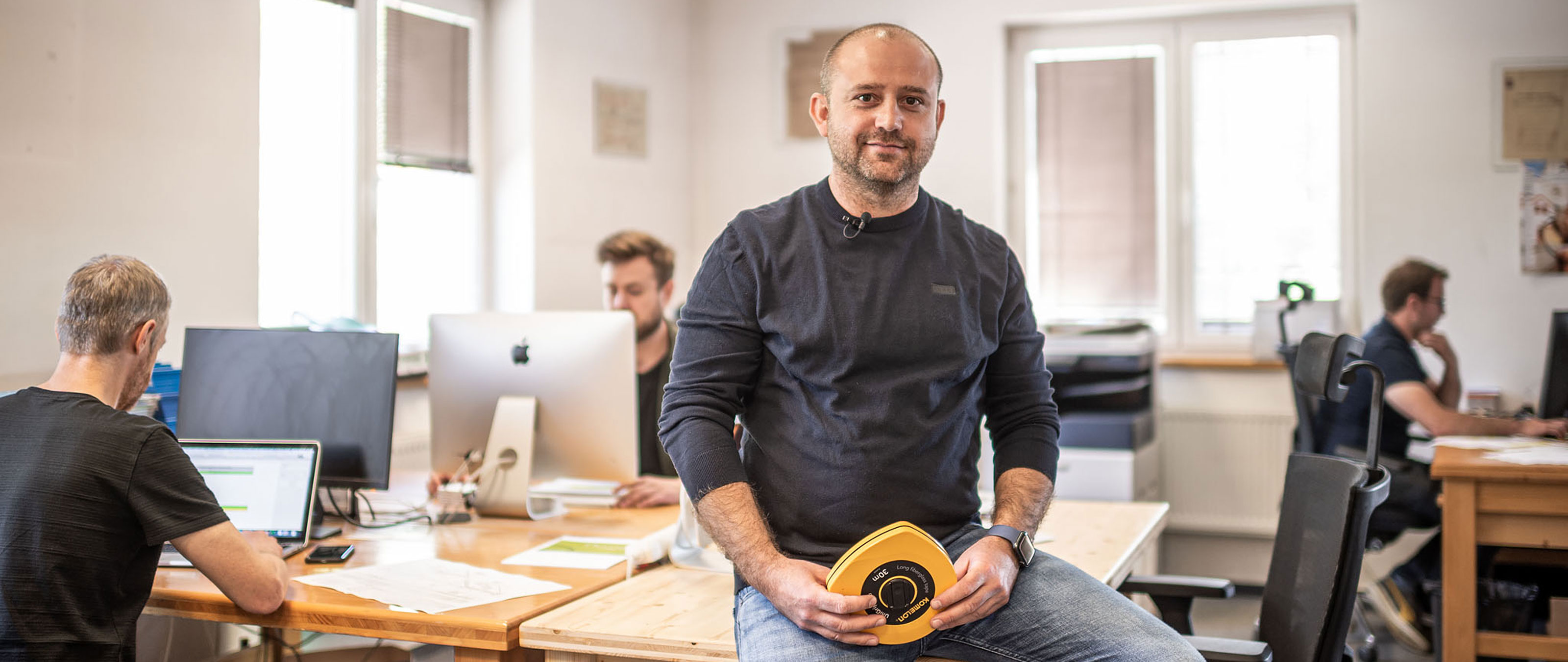 Modular system allows for customized solutions
During the modernization of its production line, NEMA placed special focus on individual solutions and now processes wall, roof and ceiling components on one system.
The automation has allowed us to increase the quality of our components, which in turn has improved our market position. We also now have the potential to enter new business segments.

Tomáš Nemrava, managing director Nema, spol. s r.o.
An article from the magazine Mikado, issue 12/2020. You can find more information here.
After a slump in the last two decades, an economic upturn in the Czech Republic has resulted in a construction boom, with many new apartments, offices and commercial buildings now being built. One demonstrative figure here is the fact that the value of construction services rose by 12% in the first half of 2018. However, there is a risk that this industry will overheat, which has already led to a flatter growth curve. Many construction companies are so busy that they are having to postpone or even refuse orders – and the lack of new skilled personnel is only adding to the problem. The demand for private apartments is particularly high, as the Czech government has started a special program providing low-cost loans to young families in an effort to mitigate the housing shortage. Even though purchase prices in this sector are rising faster than wages, demand still exceeds availability. Timber construction is also benefiting from this construction boom: as in other countries in Europe, its market share is constantly increasing. The stimuli come primarily from private developers: timber construction companies in the detached and semi-detached housing segment are particularly heavily represented, with the market share increasing from 4 to 17 percent in recent years. Wood is only now gradually coming to the attention of public building authorities as a construction material, which is why its market share is slowly beginning to increase for apartment buildings, schools, administrative buildings, etc. In this sector, only a few projects have previously been executed in wood. This delay could be associated with the fact that timber construction has not been supported and promoted by the Czech government as it has been in other European countries. In the Czech Republic, grants are available for low-energy and passive houses regardless of the method of construction.
One of the top three
Of the around 600 companies active in timber construction in the Czech Republic, the majority have a capacity of up to around 5 houses per year. Around 20 manufacturers produce larger quantities, with some building up to 200 houses per year. NEMA spol s r.o. in Olešnice is one such market leader. The company's headquarters is in South Bohemia, one of the regions of the Czech Republic where the construction boom has been particularly intensive. With two subsidiaries and a total of 100 employees, NEMA spol s r.o. builds around 100 timber houses per year using the timber frame or block construction methods. The houses are primarily for the domestic market, with approximately one quarter being exported to neighboring Austria. The company is also planning to begin producing cross-laminated timber constructions for larger buildings in future. In addition to timber houses, the company produces and assembles approx. 700 roofs per year. The group processes around 14,500 m3 of wood each year; the annual sales correspond to around EUR 13 million, with the parent company being responsible for EUR 7.4 million of that total. This makes NEMA one of the top three timber construction companies in the Czech Republic. The Olešnice-based company has grown rapidly in recent years: when the Czech Republic entered the EU in 2004, the company still had only 15 employees. This growth comes despite the fact that qualified personnel are hard to come by in the Czech timber construction sector: New employees generally have to be retrained, which is complicated and time consuming.
Customized and flexible
Managing Director Tomáš Nemrava also expects order numbers to increase in the coming years, so he invested in a three-table system from WEINMANN Holzbausystemtechnik in 2020. The new production plant features a traditional system with a turning table and a WALLTEQ M-380 multifunction bridge, which is downstream of a third table used as an insert table. This configuration is one of multiple system adjustments made to meet the specific needs of the customer – as the installation level with empty pipes and subsequent inner sheathing is mounted on the turning table, the upstream insert table balances and optimizes the workflow while also increasing the system capacity. At the customer's request, the WALLTEQ M-380 was also equipped with a Flex 25 sawing unit for processing solid wood elements. The system can be used to process wall, roof and ceiling elements, adding to the level of flexibility. The multifunction bridge also has a customized configuration: its equipment includes a spindle with a tool changer and a second carrier with a further three fixtures for additional units. All elements for this customized system setup are part of the standard WEINMANN modular system, including the setup and distribution trolley for transporting finished elements to the wall slot, which has been tailored to the existing wall slot at NEMA spol s r.o, allowing for its continued use. To optimize the loading process, NEMA has ordered a distribution trolley for behind the wall slot; thanks to the system's modular construction, an automatic blow-in bridge can also be added if required. At present, mineral fiber insulation is inserted manually at the Olešnice site.
Quality and capacity
Due to the difficult Czech labor market, one of the reasons for NEMA to invest in a WEINMANN three-table system was the user-friendliness of the automated production technology: "Our employees do not require specialist trade qualifications in order to operate the system, so we can employ people coming in from different fields during production and train them to use the new technology." Due to the increasing number of orders, for Tomáš Nemrava, the increased capacity resulting from the automation was also an important reason for investment – even more so as NEMA wants to move into the public sector as a new area of business, which requires shorter production times to manage order peaks for large projects. Before the restructure, NEMA had already exhausted the full potential of manual production processes in this sense. Another positive effect is that the production workflow is now faster and can be planned with more precision. For Tomáš Nemrava, the consistently high precision achieved by automated production was important when considering the investment: "A large proportion of our customers come to us through word of mouth, and with this type of recommendation marketing, quality is always a key topic. Many customers are prepared to pay a slightly higher price for that." This is why NEMA is using the new technology in Olešnice as a marketing tool: "When potential customers can view our modern production system on a tour of the plant, it makes them even more reassured about build quality of their houses."
A short startup phase
"Reliability" was also central to selecting a suitable machine manufacturer: "WEINMANN is well-known on the market and enjoys a good reputation internationally," explains Tomáš Nemrava. Nemrava was keen to have expert support while planning the production system: "We had already built a new hall – we just had to ensure that the new system was installed in the most optimal position. That all ran just as we had imagined." The same was true for the startup phase in Olešnice, it took around one month to resolve small problems at the start. As far as the company's own work preparation software (SEMA) is concerned, employees had been sent on training courses around six months in advance so that details compatible with the machine could be created. The machine operators had also attended a training course at WEINMANN, so the introductory phase for the new technology was generally smooth and did not lead to any production downtime.
New investments planned
Thanks to all of the benefits outlined above, Tomáš Nemrava sees the investment in the three-table system as the right decision that he would make again any time. He is already looking into further investments, even more so because his expectations of the modernization have been completely fulfilled: "The automation has allowed us to increase the quality of our components, which in turn has improved our market position. As personnel costs are increasing steadily, the fact that post-processing on the construction site is no longer necessary means our cost structure has also improved. Our production costs have reduced, so we can reinvest profits in the company and strengthen our financial security – this has been especially beneficial this year in the wake of the COVID-19 pandemic. We also now have the potential to enter new business segments and we are much more flexible in the labor market." Tomáš Nemrava therefore has a very positive view for the future of his company: "At the moment, we assume that timber construction will continue to go from strength to strength in the Czech Republic. Thanks to our new plant, we are in the best possible position for this development. Our aim is to retain our position as one of the top three market leaders in terms of quality and quantity. We also want to strengthen our commitment to promoting timber construction as a sustainable method of construction. As a company, we give back what we take from nature: we plant a tree for every m3 of wood that we process."

Photos: NEMA spoL s r.o.
Back to List
Nema, spol. s r.o.
The family business Nema, spol. s ro from Olešnice, Czech Republic, has been focusing on values such as fairness, honesty, passion and quality for more than 25 years now. All in the effort to always deliver something special to the customers.
Website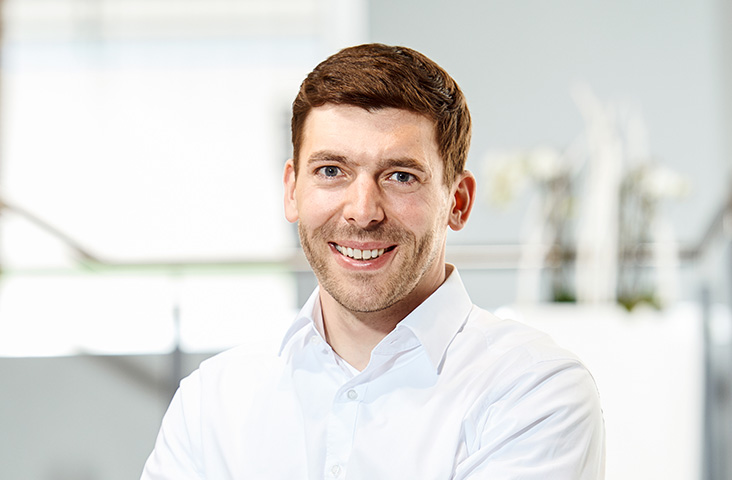 That's how your colleagues produce