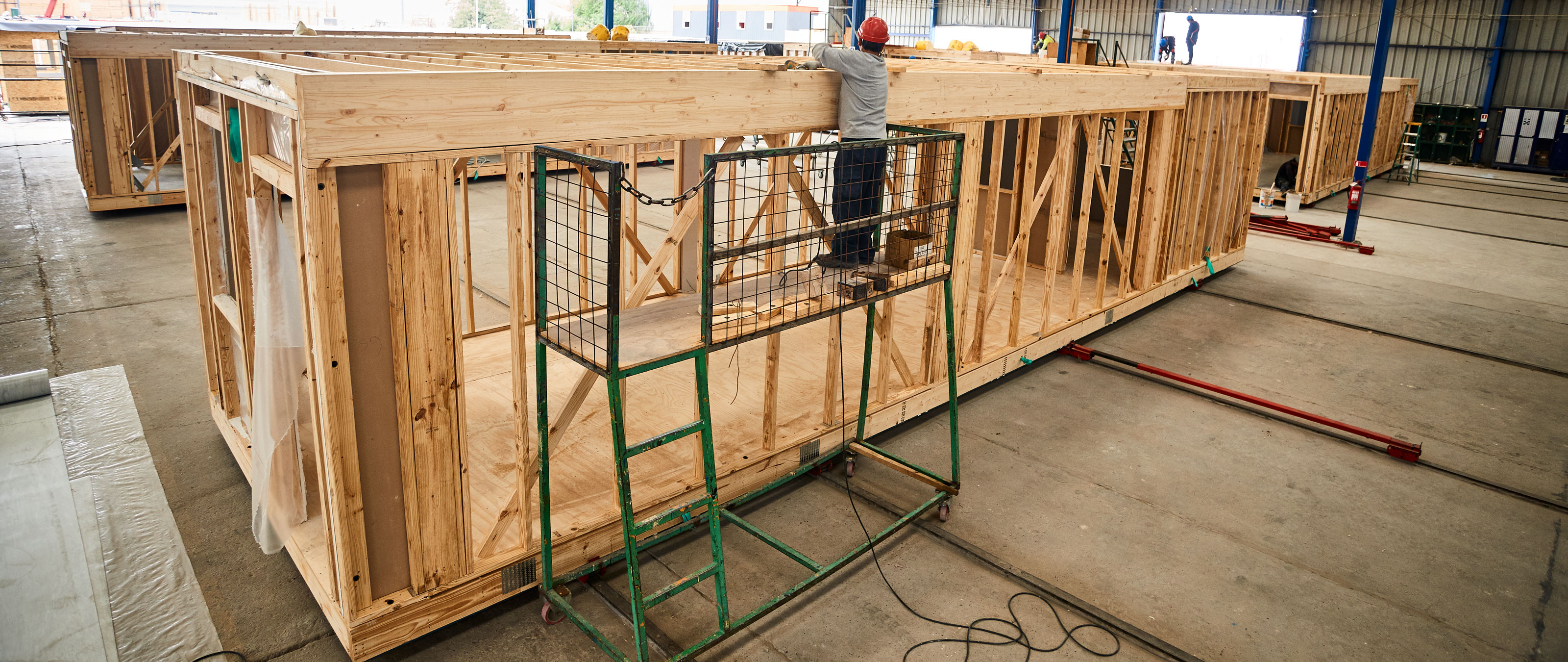 Modular constructions in different varieties
Tecno Fast increases its capacity by 2,300 module units of 40 m² each with the new automated production line from WEINMANN.
"With the automated production line, we also reduced the cost of production and labor. The prefabricated production process offers an even better quality control."

Rodrigo Prado, General Manager
An article from the WEINMANN customer magazine performance, version 18/ 2019. Here you can read the customer magazine performance online.
Tecno Fast was founded in 1995, when a group of professionals led by Cristián Goldberg Valenzuela and Cristián Concha Soffia partnered with the Canadian holding company ATCO to create Tecno Fast ATCO. Since its origins, the company has been characterized by providing services of world-class Design, Architecture, Engineering and Industrialized Construction, standing out for the quality, speed, flexibility and technology of its integral leasing and sale solutions to clients.
The same year of its foundation the company faced its first great challenge; the construction of a camp for 6,000 people and a hotel for 1,800 people, both located 3,500 meters high, 180 km south east of Iquique, on the border between Chile and Bolivia. To achieve the realization of this challenging project, Tecno Fast designed and inaugurated its first manufacturing plant in Santiago de Chile, a unique facility in the region at that time, which allowed the manufacture of this project remotely from 2,000 km away between the industrialized construction of the buildings and the place of their final installation. Rodrigo Prado Romani, General Manager, told us more about the development of Tecno Fast and the market for modular units in Chile.
Last year Tecno Fast invested in a new automated production line. Why have you decided to extend your production?
Rodrigo: We used several lines for our production, which offers us a capacity of 1,600 modules per year with an average of 40 m² each. Because demand is rising steadily, we needed to increase our capacity. We decided to extend our production with an automated production line from WEINMANN, which offers us an additional capacity of 2,300 modular units of 40 m² each. Now we are able to produce 3,900 modular units each year. With the automated production line, we also reduced the cost of production and labor. The prefabricated production process offers an even better quality control. The whole process is ISO 9000 certified.
How has the production process changed?
Rodrigo: Using the WEINMANN equipment, we manufacture all the components of the module, floor panel, walls and roof panel. In summary, we have a framing station for the frame works, a first multifunction bridge WALLTEQ M-120 for the installation of the interior coating, then it is transferred with a butterfly table to the second section of the line where a second bridge installs the exterior coating. The plant includes also a buffer for the installation of electrical and sanitary works in the wall panels. The finished elements are moved with crane bridges to each of the three assembly lines of our plant, for the final finishing of the units. The production line is a great help and the workers are happy their physical effort has been reduced to a minimum. They have quickly learned to operate the equipment. The customers who have already visited our plant have taken an excellent impression of the new automation, making a difference with our competition. Now we are producing with an exclusive automated prefabrication system, with modern technology which saves time and cost.
Can you describe your products?
Rodrigo: Our main product is the construction of complete mining camps. One big project was the construction and assembly of seven modular floors for mining. We also have projects such as hospitals, hotels, schools, offices, commercial buildings and houses. Our modern industrialized construction system allows faster construction and assembly in relation to conventional systems. It offers a specific solution for the needs of each customers, in terms of size, distribution and equipment. With our products we will keep leading the manufacture of mining camps in Chile and Peru and open further plants in other countries for the production of modular homes.
What are the advantages of the modular construction?
Rodrigo: The modular construction has reached significant advantages in the application of processes and materials to build more complex and sophisticated facilities. More and more companies use modular construction for the development of outstanding projects, as well as for smaller scale projects. The two main advantages are the saving of time and the efficient production and assembly process. Also the modular construction can be easily relocated. It is a construction system of the most versatile currently existing in the market, it can be installed in any environment and climatic condition.
Which role does timber constructions play in Chile?
Rodrigo: Traditionally, timber houses are used as a second home in the field or beach. Now, more and more timber constructions are used in the cities as a first home. Prefabrication has helped a lot to improve customers' confidence in timber. From the previous point, the use of wood should increase. Prefabrication brings us a big step further and helps to increase the usage of timber construction.
Rodrigo, thank you for talking to us.
Company information:
main offices and plant in Chile, one production plant and lease fleet in Peru and one in Colombia
120 employees
80,000 m² production area:
60,000 m² for the production of modular buildings for minings, 2,000 m² for houses and 18,000 m² for the fleets for lease.
Back to List
Tecno Fast
Find out more about Tecno Fast here.
Website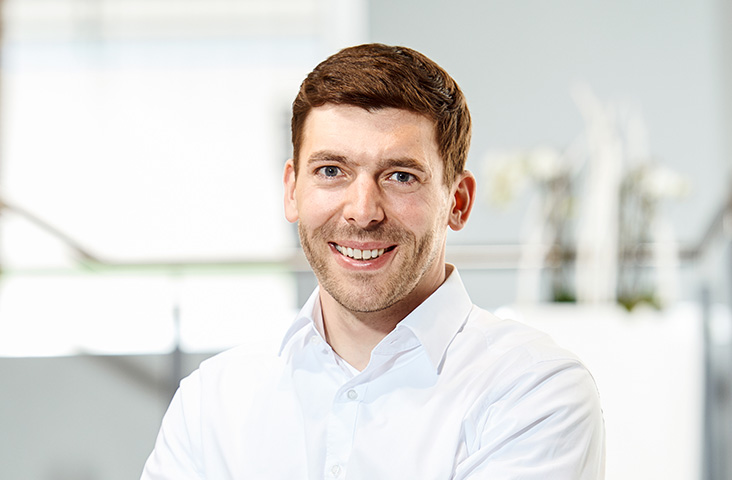 That's how your colleagues produce