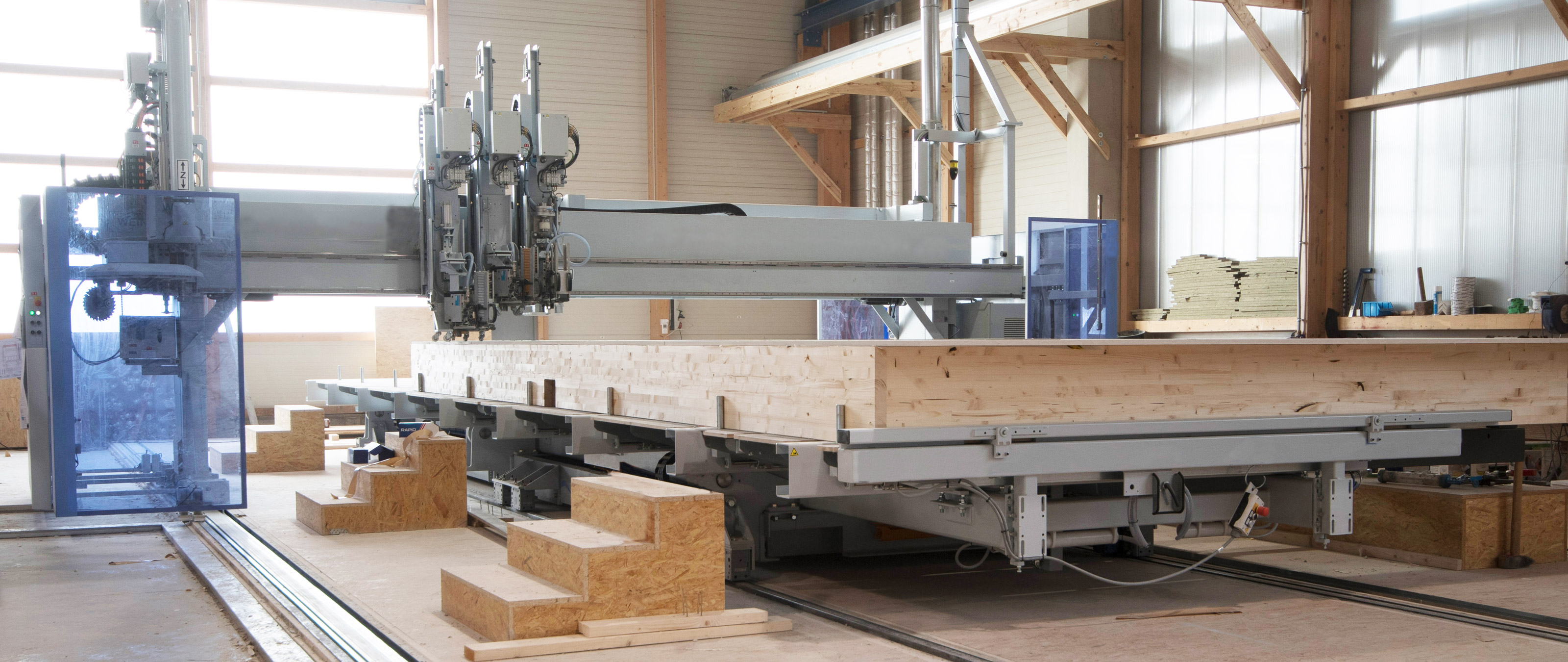 With the new compact line from WEINMANN, Holzbau Henz is producing elements at a consistently high quality and is saving time thanks to automated sheathing.
"In comparison to manual production, everything fits down to the millimeter, which has significantly reduced the effort involved in assembly."

Managing Director Wolf-Christian Henz
An article of the magazine "Der Zimmermann", edition from 2019/12/17. Here you can read the full article.
Automation means processes can be planned
Installed just one year ago, the compact line at Holzbau Henz GmbH in Trierweiler, Germany is already being used to almost full capacity thanks to good demand for the construction of commercial properties and detached houses.
In many industries, digitalization and automation are challenges that will shape the future — and timber construction is no exception. The large number of small- and medium-sized timber construction companies that are currently progressing toward industrialization shows that a profound change is already in full swing for this industry.
A workflow that can be planned in advance
As part of this transformation, companies are increasingly focusing on the requirement for a clean workflow for production processes that can be planned in advance. This is not least because entering the field of commercial and residential construction means that companies have to deliver a large number of elements to the construction site within a tight time frame.
This is one topic that was front and center for Holzbau Henz GmbH in Trierweiler when they invested in a compact line from Weinmann in 2017. Founded in 2003, the company employs 55 and builds timber-frame and hybrid-design detached houses and commercial buildings.
Due to high customer expectations, another important topic was quality: "We have now reached a stage where components produced in an automated process are of a significantly higher quality," explains Managing Director Wolf-Christian Henz: "In comparison to manual production, everything fits down to the millimeter, which has significantly reduced the effort involved in assembly."
Such an increase in quality also impresses customers — particularly in the commercial sector. This is due to the fact that there is a lot of money involved in projects such as residential complexes or office buildings, and trust is very important in the negotiations. "And this trust increased when our customers can take a tour of the business and see that our production is modern and highly automated."
High flexibility
The compact line at Holzbau Henz consists of one WALLTEQ M-380 multifunction bridge, two BUILDTEQ assembly tables with a turning option, two vacuum lifters and one flat-pack table. At the company's premises in Trierweiler, this flat-pack table is used to produce roof, ceiling and special elements. The rails of the multifunction bridge have been extended so that it can also process these elements.
Wolf-Christian Henz has also ordered a table and bridge width extension to allow elements with a height of up to 3.80 m and thickness of 500 mm to be produced using the system. Various materials such as soft wood fiber, gypsum plasterboard and OSB can already be processed as standard. This high level of flexibility allows the company to cover the varying demands of both private and commercial customers. Commercial customers make up around 65 percent of the company's sales, and private customers around 35 percent.
The space requirements for the compact line are—as the name suggests—low at just 34 x 8.5 m. For the company, this was an important argument in favor of the investment as its current facilities have limited space.
Significantly higher capacity
Although the system has compact external dimensions, it has increased overall capacity, allowing Holzbau Henz to now supply larger objects on time and in a tight cycle with elements. In this regard, Managing Director Wolf-Christian Henz uses the improved ability to plan the production processes to absorb peaks.
Production takes place in one-shift operation and this remains the plan as far as possible: "This is because at present, it would be difficult to get the personnel for the second shift." This is despite the fact that the ergonomic workplace in the heated facilities has significantly increased the company's appeal for those seeking work.
With an annual quantity of 35 residential units, Wolf-Christian Henz is not worrying about the profitability of the new technology, especially as the personnel savings in production were greater than the personnel increase in the work preparation area. Amortization calculations assume that the investment in the compact line will pay off from a quantity of 16 houses per year.
Utilization to almost full capacity
For Holzbau Henz, the problems tend to be at the other end of the scale: "With our current quantities, we are already using the compact line almost to full capacity. We expect a certain increase in capacity when the technical adjustments that are still outstanding have been completed. But even then, in the medium term we will have to think about expanding our production." An expansion process that, in light of the company's rapid development and the very good demand, will not be too long in coming.
Back to List
Holzbau Henz GmbH
Holzbau Henz GmbH, founded in 2003 by Managing Director and master carpenter Wolf-Christian Henz, is a fast-growing company in the timber construction industry. Although it started as a traditional carpentry business, the company now focuses primarily on constructing individual timber houses under the brand name henz.haus.
Webseite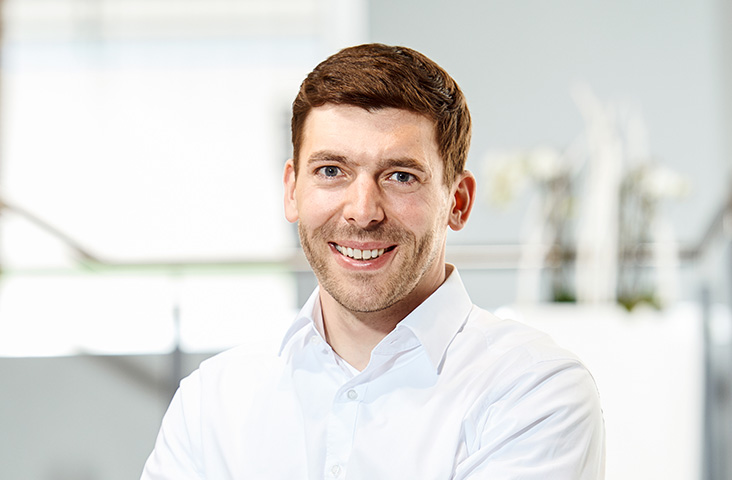 That's how your colleagues produce