Discover our knowledge and solutions for Stair Production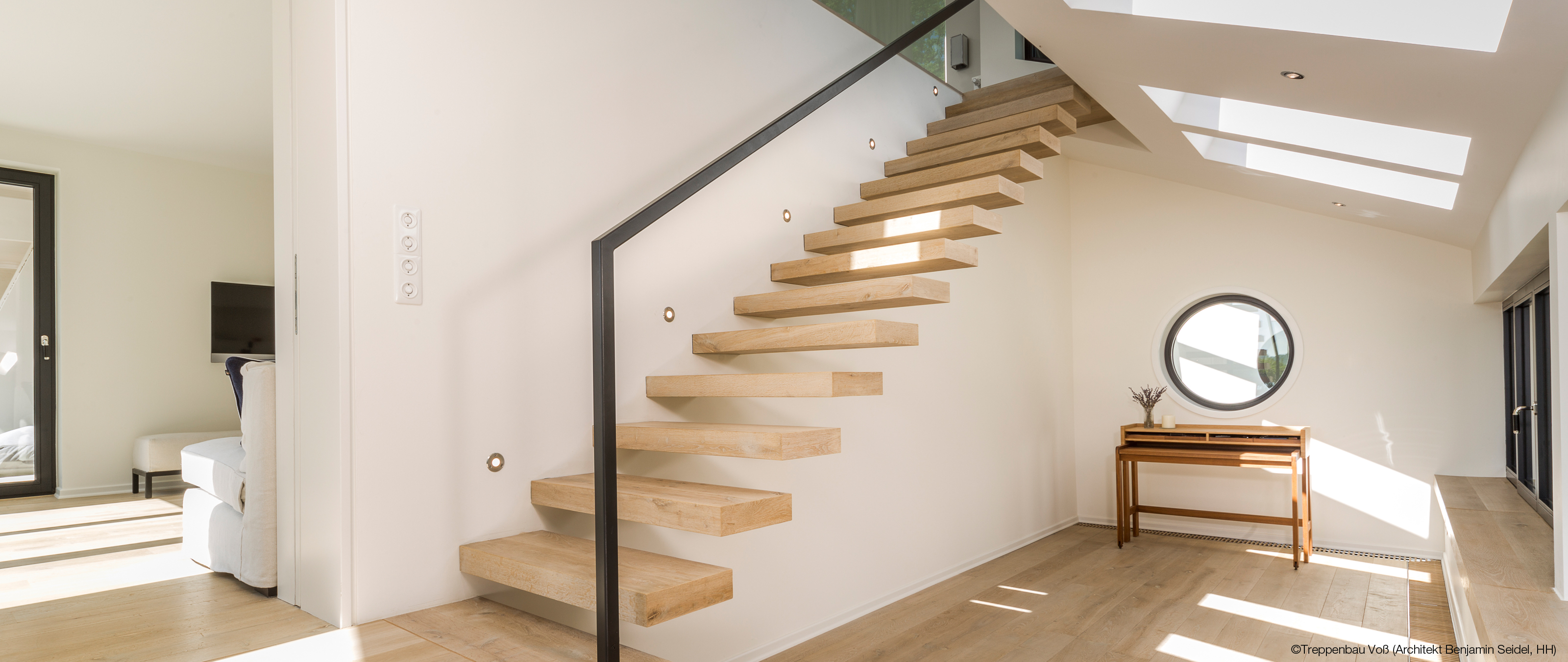 Staircase production with CNC technology
Choose the right solution for your application from our range of entry-level machines for universal processing, high-performance sliding gantry processing centers or system constructions featuring interlinking and automation.
Precise separating cuts and automated splitting for further processing on a pair of steps

Flexible five-axis processing e.g. of holes for paling at a tight angle

High-performance trimming at up to 18.5 kW thanks to the double-sided bearing on the spindle

Autonomous operation via automatic loading and destacking

Nesting processing for stringers with automatic ejection
"A staircase must of course be able to withstand daily use — but it must look good, too. With HOMAG machines and plants, you can fulfil both of these requirements."

Friedhelm Rempp, HOMAG Productmanager for CNC Router
The perfect surface finish for your staircase
High-performance wide-belt sanding machines and innovative surface processing technology: specialized and universal sanding machines for calibration, fine sanding and intermediate varnish sanding, in each case designed for processing wood and wood-like materials. Experience the quiet operation of our systems for yourself.
Brush with quick-change device for light to medium structuring of hard- and softwood

Barrel brush head - improving and upgrading pre-sanded surfaces, suiTable for processing three-dimensional workpiece surfaces.

Structuring brush anderlon for structuring of hard- and softwood

Structured and brushed stair

U = universal head for accentuating pores, structuring, smoothing surfaces and breaking and profiling edges.
That's how your colleagues produce
Carpenter Meinzinger invested for his window production.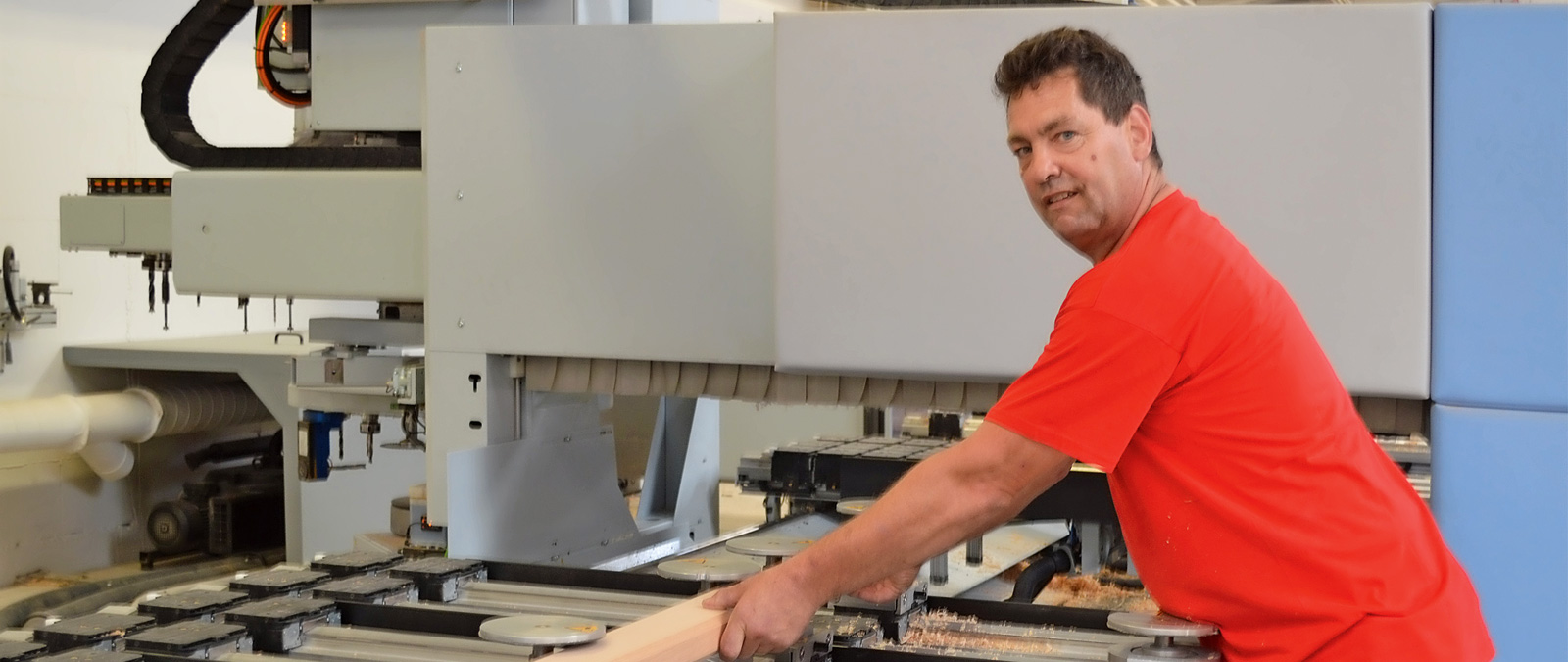 It does everything all at once
It does everything all at once
WeberHaus in Rheinau, Germany, builds 1000 staircases each year. With the old CNC, colleagues were left to do the edge processing work on the steps, as well as the profiling tasks. Now, the new BMG 512 profiLine from HOMAG does everything all at once.