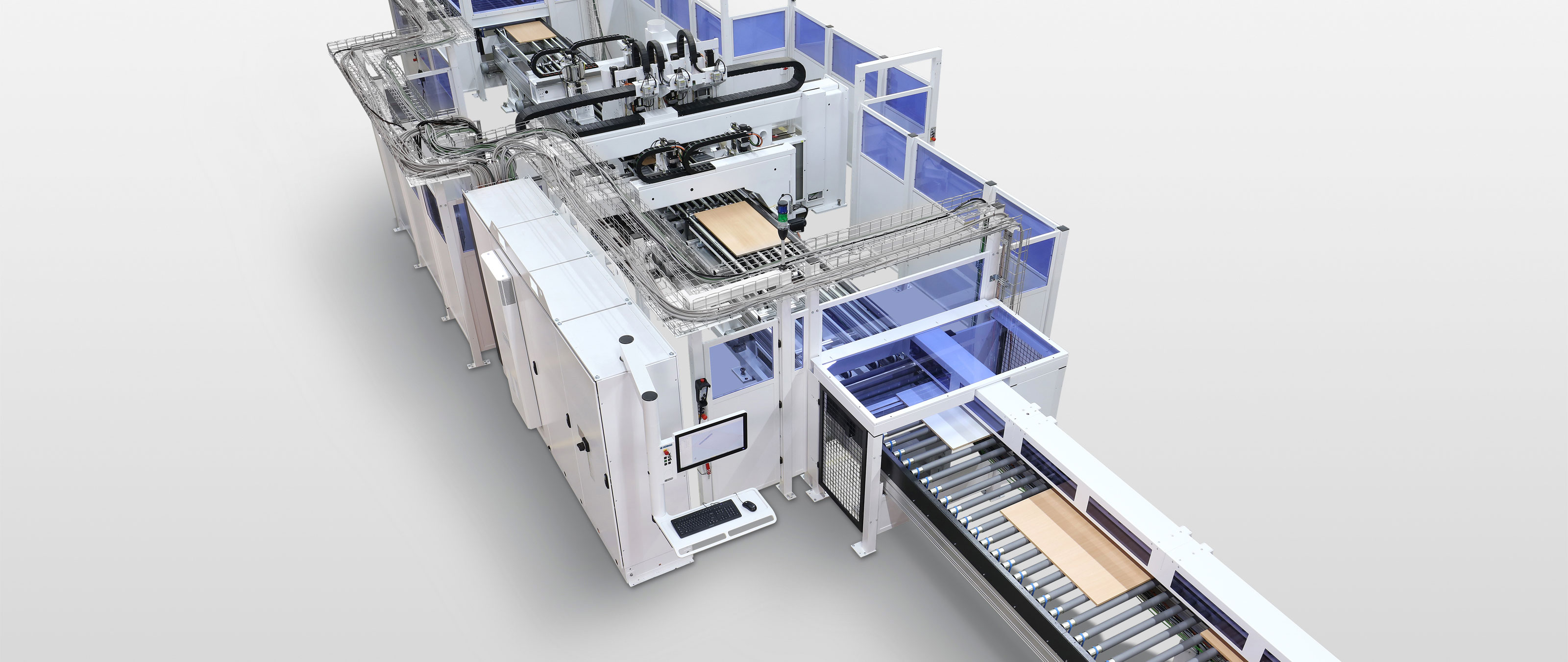 Throughfeed Processing Center DRILLTEQ L-500
6-sided processing without compromises
The 6-sided workpiece processing in just one cycle offers everything the customer's heart desires. Regardless whether drilling, routing, grooving or fitting insertion – the DRILLTEQ L-500 can combine everything individually. The integrated dynamic clamping system generally ensures safe and precise workpiece handling. As standard, all drilling units are equipped with the patented spindle clamping thus ensuring a continuously exact drilling depth.
(Throughfeed Processing Center ABH 100)
Benefits
6-sided workpiece processing – complete processing in one cycle
Safe and precise workpiece transport by dynamic clamping system
Extremely adaptable by freely configurable equipments
Flexible process integration as production cell or in complete production lines (batch size 1)
Aggregate for glueing and dowelling

Precise, horizontal dowel insertion with glue flow control

High-speed drilling block | vertical

Single-head or split-head arrangement possible. Extendable by grooving saws and horizontal drilling spindles (longitudinal edges)

8-fold tool changer

Quick tool changing from top and/or bottom

High-speed drilling block | horizontal (cross edges)

Individually activated spindles

Insertion aggregate for mounting plates

Alternatively mounting plates can be screwed

Workpiece handling

The clamping system allows safe and precise positioning of workpieces and 6-sided processing – even in edge zone

Routing aggregate (left/right hand rotation)

Routing of roller shutter grooves or similar and corner notching
| | Min. | Max. |
| --- | --- | --- |
| Workpiece length [mm] | 250 | 2500 |
| Workpiece width [mm] | 100 | 800 |
| Workpiece thickness [mm] | 12 | 60 |
Further dimensions on request.
Technical information is subject to change.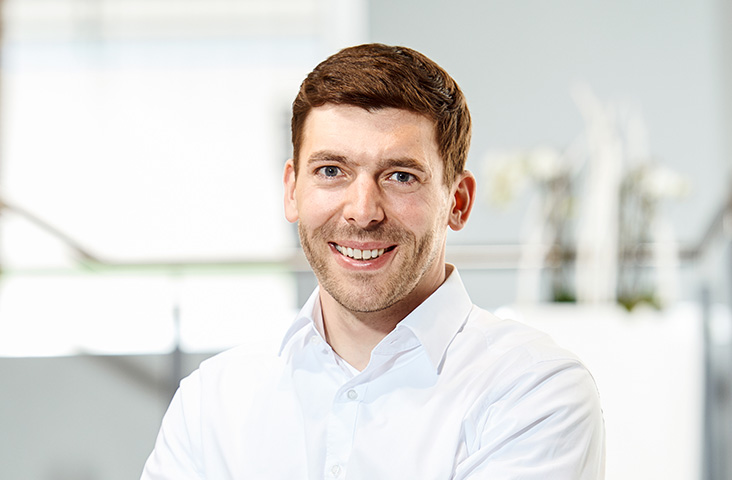 That's how your colleagues produce