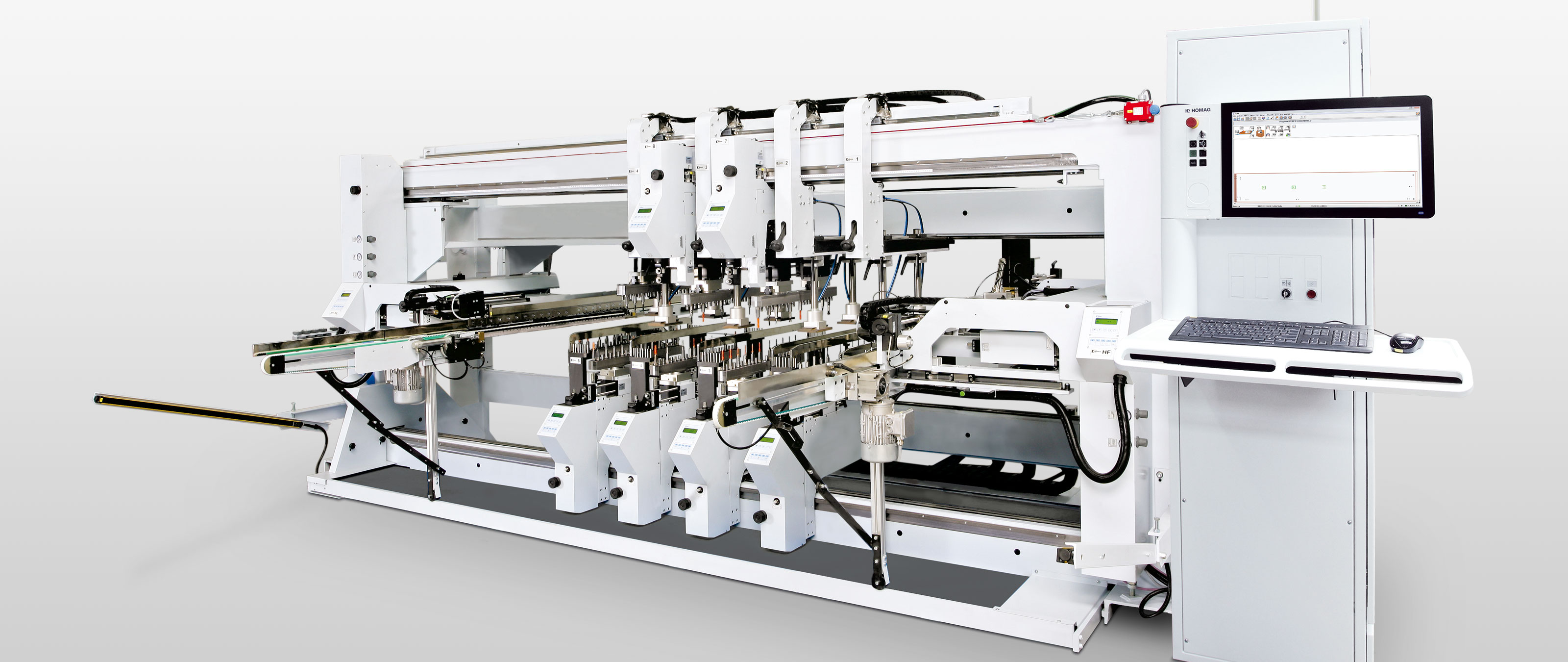 Throughfeed Drilling Machine DRILLTEQ C-500
The high-performance drilling machine from a batch size of more than 250 pieces – enormous repeat accuracy with the same high quality standards.
Our throughfeed drilling machines are mainly used in linked machine lines. An extremely high output of parts per minute while maintaining the highest quality are the standards by which we measure ourselves.
(Throughfeed drilling machines DRILLTEQ C-500)
Benefits
Positioning aid system for machine set-up – automatic clamping when reaching the position
Position control system of the supports and drilling motors during production
High flexibility due to the proven exchangeable drilling block system
Integrated broad chip transport belt to cover the complete drilling range
Separated transport system – with 3 individually driven sections (option)
woodWOP Programming System on the machine
Operator friendly surface topDrill
| DRILLTEQ C-500 | Min. | Max. |
| --- | --- | --- |
| Workpiece length | 200 mm | 3.000 mm |
| Workpiece width | 70 mm | 1.250 mm |
| Workpiece thickness | 12 mm | 60 mm |
Further dimensions on request