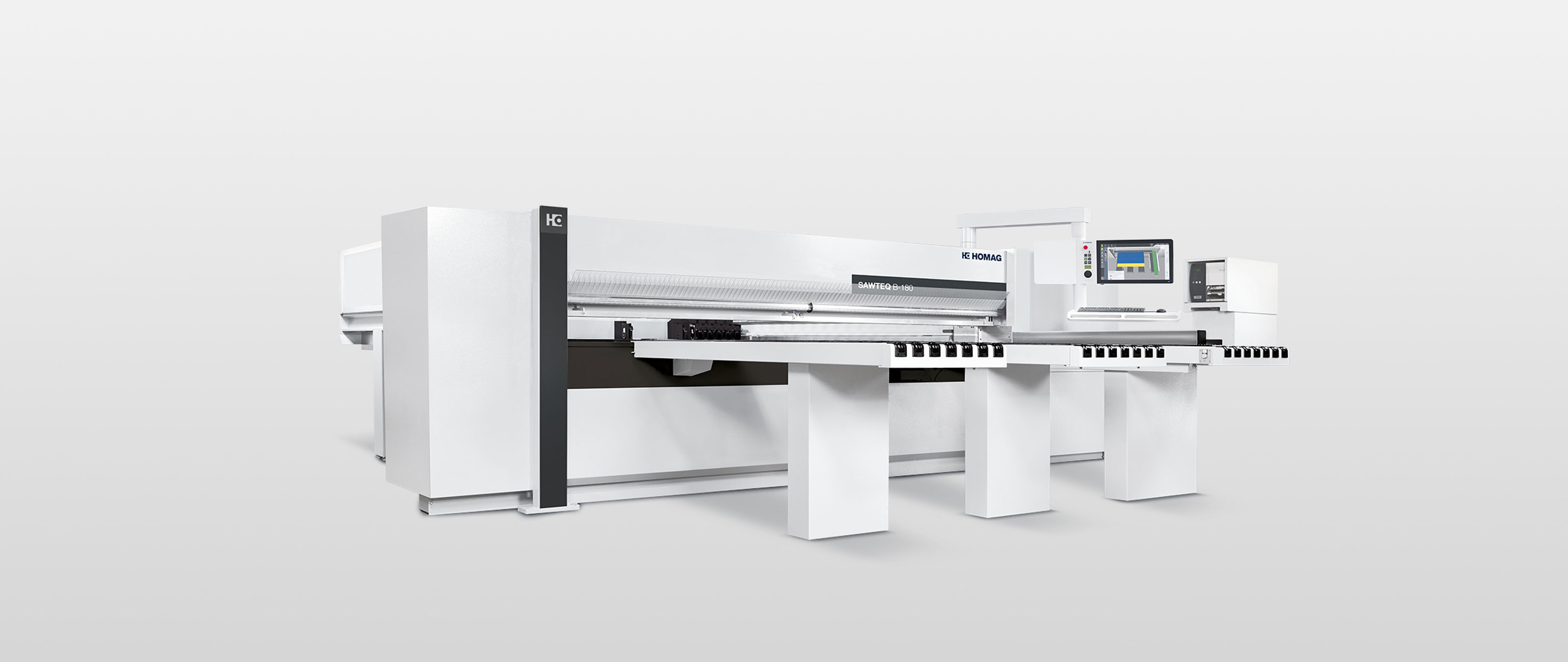 Panel dividing saw SAWTEQ B-180
Our powerful SAWTEQ B-180.
Anyone wanting to have the edge over their competitors needs an efficient panel dividing saw: reliable, with technologies "made in Germany", built locally in China and with an unbeatable price / performance ratio.
(Panel dividing saw HPP 180)
Benefits
Extremely powerful
Focused on the essential
Panel saw designed to meet the requirements of customers in Asian markets
Short delivery times due to manufacturing the saw close to the markets, in Shanghai, China
Central side pressure device: integrated directly in the saw carriage for short cycle times

CADmatic PRACTIVE

– Easy to understand
– Graphically supported diagnostics
– 17" TFT flat screen monitor

Motor-powered scoring saw adjustment

Ready for connection to storage systems

Quick-release system Power-Loc for easier and faster saw blade change for both main saw and scoring saw
SAWTEQ B-180
SAWTEQ B-180 profiLine
Saw blade projection [mm]

95

95

Cutting length [mm]

3,200

3,200
3,800 with Power Concept

Program fence speed [m/min]

70

70

Saw carriage speed [m/min]

up to 80

up to 120

Main saw motor [kW]

13.5

13.5 / 15 as option

Operating software

CADmatic PRACTIVE

CADmatic PRACTIVE

Monitor

17" TFT flat screen monitor

17" TFT flat screen monitor
Product available only in Bangladesh, Bhutan, Brunei, China, Hong Kong SAR of China, India, Indonesia, Japan, Malaysia, Myanmar, Philippines, Russia, Singapore, South Korea, Sri Lanka, Thailand, Vietnam.