Radical change, one step at a time
Timber construction in the USA is primarily influenced by building codes — building regulations that require the open element to be inspected on the construction site, thereby limiting the degree of prefabrication. Against this background, forward-looking timber construction companies distinguish themselves by delivering single-sided sheathed elements to the construction site. But, as in Europe, increasing personnel shortages are becoming the driving force for change.
Even outside Europe, the shortage of skilled workers in timber construction is a driving force for automation in many countries. This also applies to the USA, where timber construction is traditionally very strongly represented and wooden houses are usually built with a high number of personnel.
The tradition: Stick framing
The predominant timber construction method in the USA is stick framing. With this method, standardized beams and sheathing are delivered to the construction site, where they are assembled to form a finished house or building using a snipping saw and nail gun. In stick framing, a large number of timber construction specialists (framers) and subcontractors work on the construction site, assembling the house—including installation and interior fittings—ready for occupancy in six to eight months. One of the prerequisites for this personnel-intensive method of construction is low labor costs. "The entire construction system is geared toward stick framing," explains Daniel Fothke. "A whole service sector depends on this, and the building regulations are also tailored to stick framing. If we wanted to introduce a European concept of comprehensive prefabrication, failure would be inevitable." Fothke is a project engineer at the HOMAG subsidiary Stiles, which manages WEINMANN projects in the USA. One of the special features of the North American market, in addition to stick framing, is that timber construction companies generally do not work for the end customer. Clients are usually builders or developers who buy, develop and build on large areas. The houses on the individual plots are planned together with the family building the house, whereby a basic building from the builder's catalog is supplemented by largely standardized extensions, balconies, dormers, bays, porches, etc. to create an individual end product. Free custom-made designs are reserved for the upper market segment, in which the developers work with an architect. In large parts of the USA, wood is unrivaled as a building material; anything that can be built in wood usually is built in wood. Its market share is 85 percent, with over 90 percent for detached houses. The seasonally recurring tornado and hurricane damage does not change this, in fact, quite the contrary. Since wind speeds reach up to 300 km/h, these storms also destroy solid houses, and the advantages for customers clearly lie in timber construction — the bottom line is that a timber house is more cost-effective and can be rebuilt faster. And it's not only detached houses that are traditionally built from wood in the USA, but also residential and office buildings, hotels, schools and daycare centers. The domain for other types of construction is primarily for multi-story buildings, which can no longer be implemented using wood. This is why there are large regional differences: While more is being built outward and out of wood on flat land, concrete is more frequently used in densely populated coastal regions because construction is going upward due to lack of space. However, in light of newly developed wood-based materials, there are also tendencies here to open up the market for "skyscrapers" using wood as the building material.
Personnel shortages as a driving force
In recent years, the increasing shortage of skilled workers also affecting the USA has already led to some timber construction companies moving away from traditional stick framing in favor of a higher degree of prefabrication. A first step in this direction is stick framing under roof, in which single-sided sheathed elements, called components in the USA, are prefabricated in partially open halls. This shortens assembly times on the construction site and is an initial step toward saving personnel, since prefabrication in the hall already provides rationalization. This makes building using components interesting for developers: Although components are currently more expensive than traditional stick framing, they shorten the assembly time to about three months, according to Daniel Fothke. The fact that materials are regularly stolen from stick framing construction sites and that personnel is becoming scarcer and more expensive makes using components more attractive from the builders' perspective. In the meantime, stick framing is declining, and the demand for components is already exceeding the supply. That's why many builders have bought a plant or are working in a joint venture with a producer to reliably cover their own demand for components. Many of these companies now also employ their own assembly teams. As a result, in the currently very fragmented market, timber construction companies are emerging that offer the entire construction process, right up to the garden, from a single source and, in terms of scope of services, are comparable to prefabricated house manufacturers in Europe.
Approaches to automation
With stick framing under roof, a lot of the production is manual and therefore requires high numbers of personnel. The US market is currently characterized by a steady increase in interest in automated manufacturing, since skilled workers are becoming increasingly difficult to find and more expensive. Another pull in the direction of automation comes from the fact that North American WEINMANN customers have been highly successful in working with their production lines.
The building codes obstacle
The North American market has huge potential. The figures confirm this, as annually, 1.1 to 1.2 million detached houses are built in the USA, and the total volume of wooden buildings is around 1.5 million a year. The signs for WEINMANN therefore clearly point toward growth and an increase in capacity, especially since there is increasing awareness in the USA that the construction industry is lagging behind other economic sectors in terms of labor productivity due to its high proportion of manual work. The locally or regionally valid building codes require the assembled, open components to be checked on the construction site for the majority of timber construction projects. Among other things, the uninsulated element is checked to ensure there are no leaks in the gas and water installations as well as the safety of the electrical installation. Carrying out this inspection in the hall would require a great deal of effort and high costs, which is why a higher degree of prefabrication poses major problems for timber construction companies. This means that the building codes are proving to be the main obstacle to a higher degree of prefabrication, even if there are further developments and exceptions (see below). This is why automated production lines do not normally run closed wall elements, but rather components that are sheathed on one side. They do not generate value through a high level of prefabrication, but through a fast workflow and the highest possible number of units. Against this background, highly efficient production lines with automated frame work stations and a multifunction bridge are in demand, where customers are placing less value on a wide range of processing options than on fast nailing with units that work in parallel. In addition to the high output, production precision plays an increasingly important role. Daniel Fothke: "Thanks to the consistently high quality of the industrially manufactured components, rework on the construction site is reduced to almost zero. Some of our customers tell us that this reduces their assembly costs by up to 30 percent."
Slow opening
The first timber construction companies are therefore going one step further and are already installing the windows and parts of the building technology in their single-sided open elements. And a few are already delivering some of their components to the construction site closed. This is possible, for example, in the construction of multi-story housing, when the installation focuses mainly on a few components. The remaining elements can then be delivered closed, while the installation is inspected on the open element as usual. A high degree of prefabrication is also possible in the steadily growing modular construction, because modules are not subject to the same building codes as components. Finally, it is evident that the building codes are slowly becoming more liberal due to the effects of personnel shortages. "There are also major local differences here," summarizes Daniel Fothke. "In Baltimore, for example, there are efforts to allow staples as fasteners in the future. Liberal codes can also be found in California, while local authorities in other states are reluctant. This creates a patchwork that hinders uniform development. Overall, however, a slowly opening process is looming, and if we can set a few positive references in the next few years, we are confident that the degree of prefabrication in the USA will also develop further."
Back to List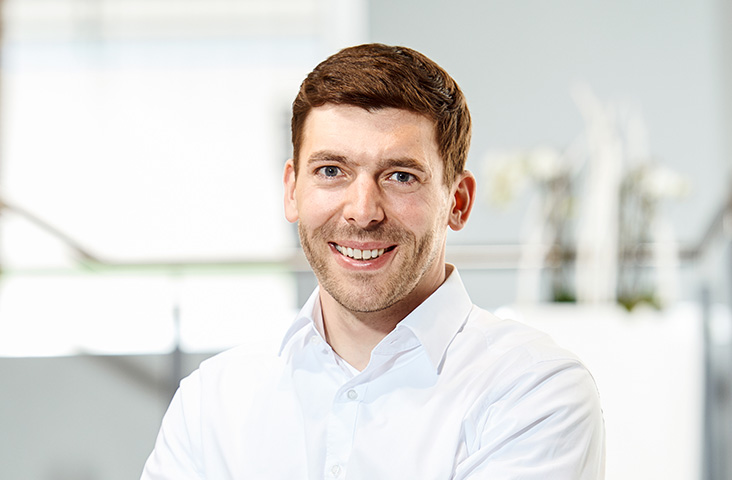 That's how your colleagues produce