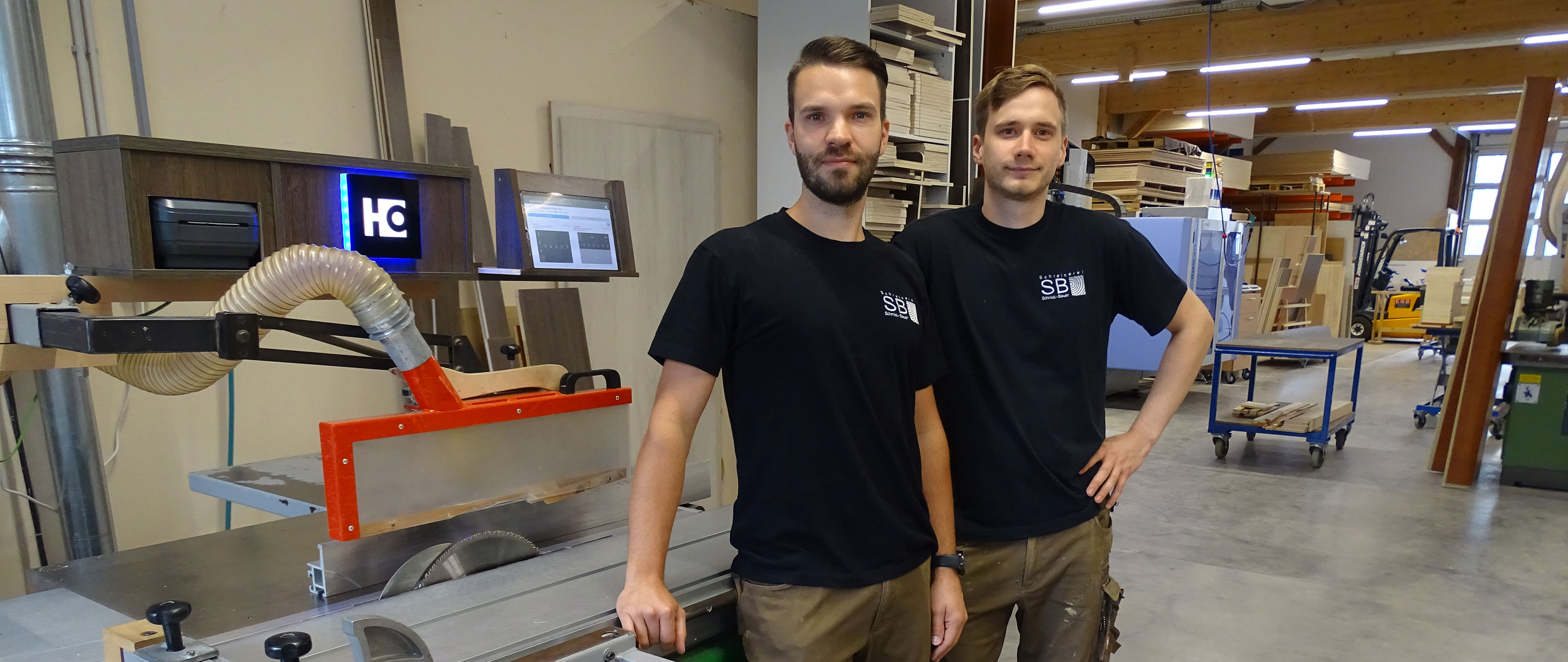 The Cutting Production Set at the Schmidt & Bauer joinery
With a click: Label printing also on the manual saw
How do I create consistent processing data for each workpiece, even on my manual cutting saw?
How do I reduce the waste during panel sizing and thus my material consumption?
How do I keep an overview of already sawn parts and my processed cutting plans?
These questions prompted Manuel Schmidt and Thomas Bauer from the Schmidt & Bauer joinery workshop to bring the cutting assistant from HOMAG into their workshop. The assistant is known as the "Cutting Production Set" and supports the saw operator in the workshop in optimizing cutting patterns, labelling parts and in the cutting process.
The cutting plan is created in the work preparation. For this purpose, the parts list is imported from the CAD software directly into the "intelliDivide Cutting" app (the import is also possible from ERP systems, Excel or by direct input into the cutting optimization). After the optimization, the app allows to select from several results (e.g. with focus on waste, running time of the machine or handling).
When cutting, the app "production Assist Cutting" provides an exact overview of the status of the cutting pattern and suggests the individual work steps. An individual label is printed for each component with a click. This makes each piece clearly identifiable.
This digital assistant can be used very flexibly in conjunction with sliding table saws as well as vertical and horizontal panel sizing saws or pressure beam saws - regardless of type, age or manufacturer.
This cutting assistant is a plug-and-play system that the carpenter can easily install and adapt to his own needs. The heart of the system is the HOMAG CUBE. It is the interface between all the components and ensures perfect communication between the label printer, the apps and the user.
Are you interested?
please feel free to send an inquiry via the HOMAG eShop...
...or send an E-mail to DigitalFactory@homag.com
Back to List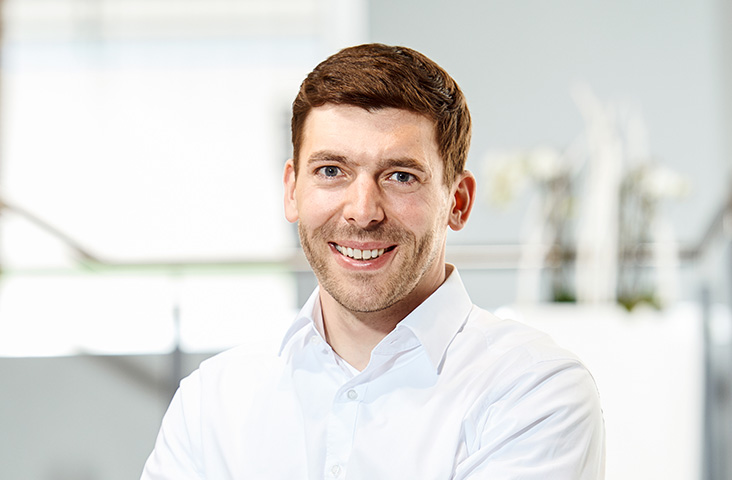 That's how your colleagues produce