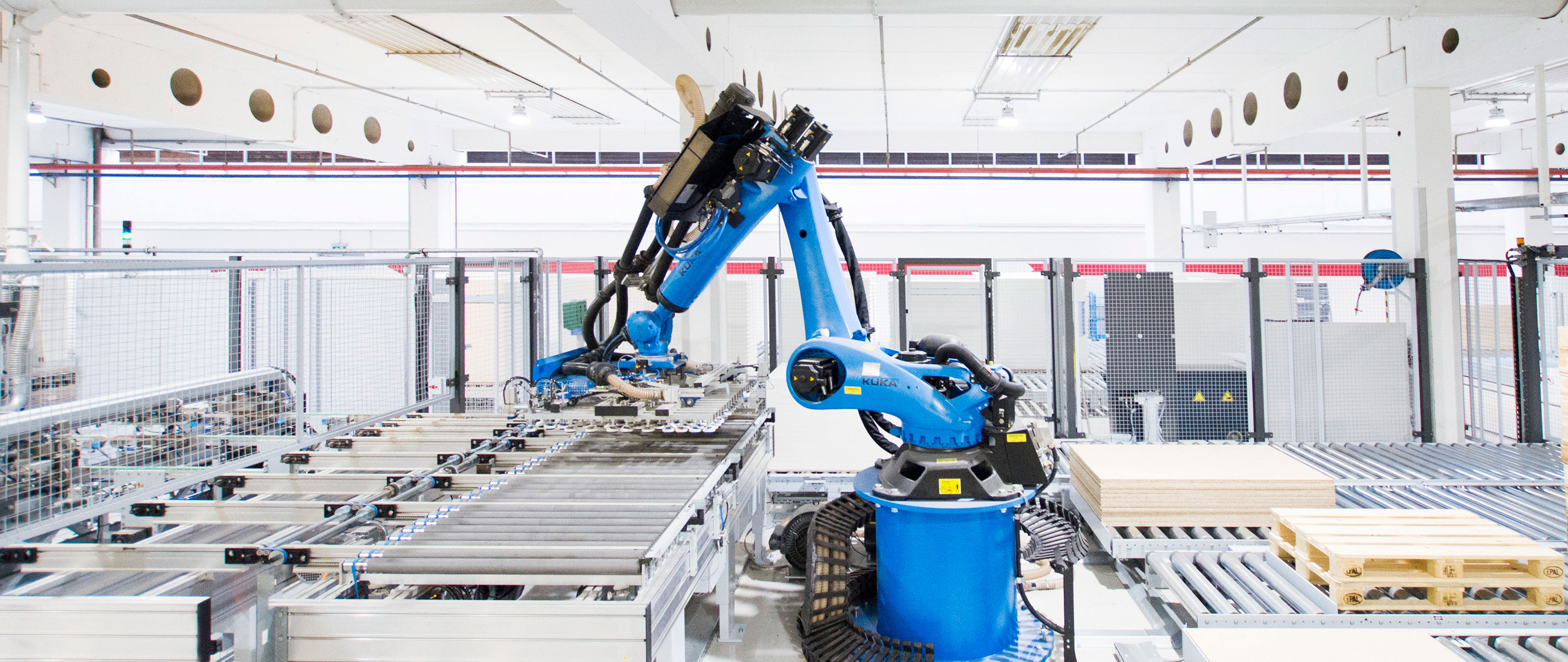 State-of-the-art Automation
Robots resolve the part flow in one of Europe's most innovative drilling lines at EGGER in Sankt Johann - precise, safe, and space saving.
With the drilling line, we achieve a performance of 15000 parts per day. In addition, we save space in the length of the line. Currently, we have 40 meters machine length, this would have been longer with every other concept.

Mario Obrist, Production Manager at EGGER
The demands EGGER makes on itself and the quality of its products can only be realized by intelligently designed machinery. Thus, the company definitely needs manufacturing concepts for the batch sizes that pass through production, in order to be able to respond fast and flexible to various requirements. So it is no wonder that one of the current most innovative drilling lines is located at EGGER in Sankt Johann.
Mario Obrist, production manager at EGGER says: "EGGER's requirement was clearly a flexible line with optimized very short set-up times which still achieves a high throughput. Important for us is the use of robots in the field of infeed and stacking. Because the advantage with the robot we see quite clearly in the flexibility in the handling area. This all is carried out unmanned. The robot has an integrated rotary axis, and we are also well positioned in regard to performance."
Transparent data transfer between drilling machine and handling ensures that all linked machines interact as one cell. Not only setting time of feeder and drilling machine are synchronized but so is also the panel size. Whether large panels or small ones - that what HOMAG Bohrsysteme is able to drill, is HOMAG Automation able to transport. Using robots as feeding and stacking system provides effective, transparent logistics. Robots work with an availability of nearly 100 percent - and this space saving. Continuous speed with a high repeatability ensures the necessary flexibility in EGGER's manufacturing process.
Up to 730 individually callable drilling spindles provide a drilling performance that is unmatched in terms of tempo and dynamics. Whether horizontal or vertical drilling from above and below, or horizontal dowel insertion - the patented spindle clamping provides for an always exact drill depth. High repeatability with batch size 1 is not a contradiction. The set-up times tend towards zero and workpiece processing in only one pass provide an extremely high degree of productivity. The robot handling of the drilling line is completely adapted to EGGER's production, thus offering the company highest flexibility.
Disturbances in the handling by transported stacks are virtually excluded from the start. For the safe separation from the stack, the robot pulls each workpiece over a fixed stripping wall during the infeed process. Each panel enters the drilling system individually without shifting or twisting.
Back to List
Read more about the company EGGER
Whether kitchen, bathroom, office, or living- and bedrooms - products for all areas of life - EGGER can be found everywhere. Since 1961, the family owned enterprise EGGER produces a comprehensive product range of wood products and timber. The cornerstone for the production of finished parts was laid in 1994. Today, the family owned enterprise is acting all over Europe.
www.egger.com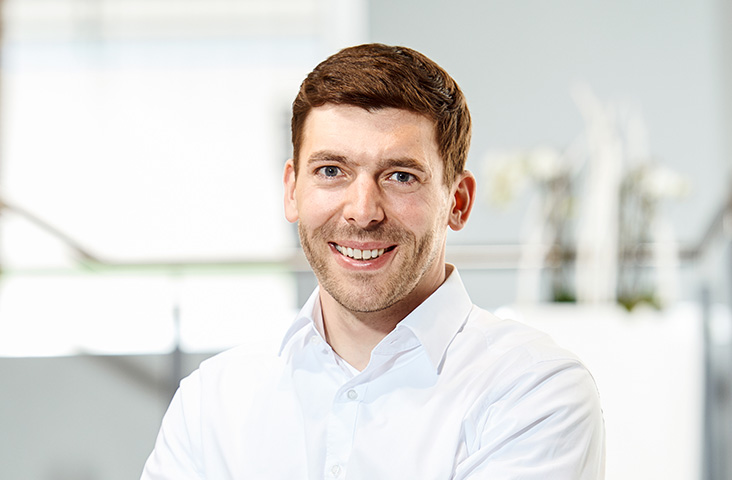 That's how your colleagues produce