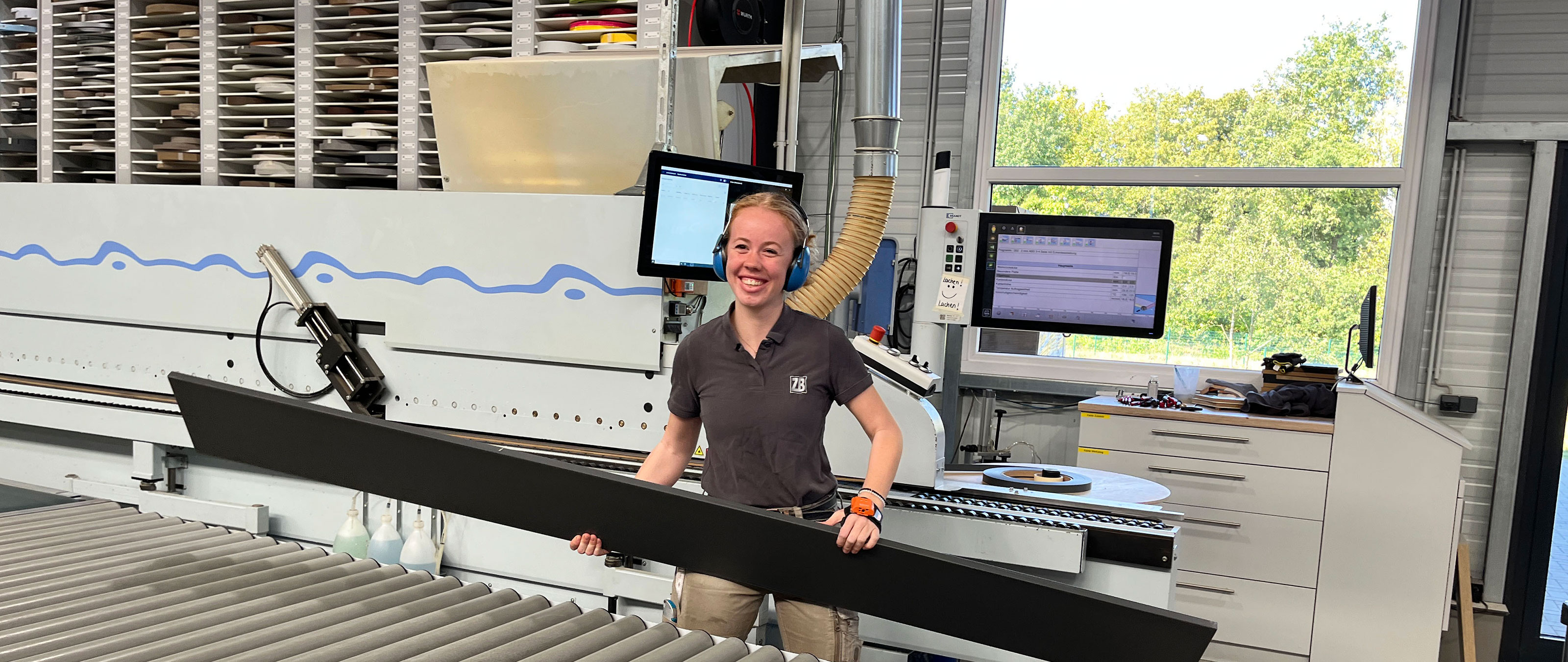 On the edgeband, get set, go!
Comprehensive and consistent edgeband management? That's no problem with the edgeband assistant — ZB Holzsysteme shows us how!
"The edgeband assistant from HOMAG was the best investment I've made in the last two years."

Manuel zum Buttel, Managing Director at ZB Holzsysteme
ZB Holzsysteme from Rastede, northern Germany, specializes in the production of furniture and objects. They work as suppliers for woodworking shops and industry as well as for architects, planning offices and private customers. With a team of around seven employees, ZB Holzsysteme stands not only for outstanding quality, but also for state-of-the-art technology in combination with machines and digital products from HOMAG.
ZB Holzsysteme makes use of machines and digital solutions from HOMAG
Whether its CNC machines, a SAWTEQ B-300 panel dividing saw, an edge banding machine (EDGETEQ) or a STORETEQ S-200 as a saw-panel storage combination, the joinery primarily owns machines from HOMAG. It is not only the machines that enable more efficient day-to-day work, the use of digital products also greatly simplifies the production process. Manuel zum Buttel and his employee Katharina Höppner use the edgeband assistant from HOMAG. The edgeband assistant, also known as Edgeband Management Set, provides an overview of all information about the edge material as well as the material stock. Finding the right edgeband quickly and easily without lengthy searches and keeping an overview — that was exactly what zum Buttel was looking for. For ZB Holzsysteme, it therefore became immediately clear that the edgeband assistant from HOMAG was the ideal digital solution.
Edgeband management without limits
The fact that the edgeband assistant can easily manage even large quantities of edgebands can be clearly seen in Manuel zum Buttel's joinery.
In addition to the exceptionally high and long edgeband rack, the variety of edgebands handled in the joinery is also impressive — ZB Holzsysteme processes over 1000 different edgeband materials and has 700 edgeband rollers in stock with a total length of over 32,000 running meters. "Since the introduction of the edgeband assistant, managing these quantities is no longer a problem. We always have an overview, know where each edgeband is and how much stock we still have in the warehouse at all times," explains Manuel zum Buttel.
Edge chaos has been a thing of the past ever since. In the materialManager app, which is part of the edgeband assistant, all information such as the edge code, decor code, manufacturer and other information relating to the edge data is created and managed centrally. This enables all employees to have a permanent overview of stock right from the work preparation stage. The edgeband rack in production saves both space and time, as fast edge changes are no longer a challenge and there are no more lengthy searches for the right edgeband.
Edgebands can also be stored and managed outside the edgeband rack in other storage positions, such as pallets. The edgeband rack is supported by the corresponding digital assistant materialAssist, which makes it easier than ever to store and retrieve edges. The tablet mounted on the edgeband rack ensures that the storage and retrieval process is quick and easy, with a simple click or by using a connected scanner. After edging, the edgeband roller is returned to storage, the consumption or roller dimensions are entered and the offcut length is calculated automatically in the materialAssist app.
Digital products can be expanded to meet individual needs
The employees at ZB Holzsysteme have found their own way of determining the offcut length: "We have created specific QR codes that we scan with our scanner — which we also use for materialAssist —and thereby we can determine the offcut length of the edgeband even faster," reports trainee Luisa Schäfer. She too is enthusiastic about the digital products and believes that digitalization is ever-increasing in woodworking shops.
Even more digitalization
It is not only the edgeband assistant that is used in the joinery, but other apps and digital assistants, such as productionManager— known as the digital job folder — also support the production process both in work preparation and in production.
Managing Director Manuel zum Buttel is also looking to a digital future: "Digital products from HOMAG enable a seamless work process for me and my team. Every employee has access to all information, no matter their current role in the company. This ensures that we have an optimal overview of orders and an efficient method of working."
More information about our apps and digital assistants
Back to List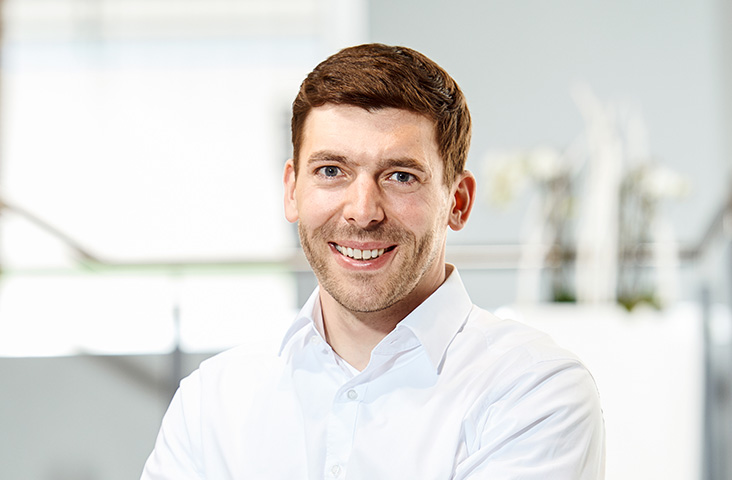 That's how your colleagues produce