More than 650 storage systems installed all over the world in 10 years
Over 650 installed storage systems already assist various companies around the world. They are able to deal more efficiently with their resources and to increase their product's value added. Companies which have already invested in a storage system can no longer imagine their production without this form of transparent logistics. And there are more every day.
An important competition advantage arises through time saving thanks to the automatic horizontal storage system. The facts search times, quality and speed have become noticeably more effective. Here, in particular, the characteristics material overview, offcut management, and structured procedures have paid off in many cases.

Mario Beck, Owner of carpentry Beck
Panel dividing as beginning of the process chain is more and more focused in efficiency considerations. Here, the magic word is automation by storage systems.
Time saving, transparency and cost control
From craftsman who uses a storage system in the size of a double garage, up to industrially producing furniture manufacturer who operates a horizontal storage system with maximum dimensions - storage systems solve the logistical requirements at the beginning of the process chain.
Panels are stored into and removed from the horizontal storage system, collated, or transferred to the connected operating machine quickly, fully automatic and precisely. Panel saws can easily be integrated via standard interfaces. Furthermore, by using horizontal storage systems, different transport systems can be combined through which additional operating machines will be integrated, or offcuts could be returned into the storage. In brief: The storage decides and organizes the logistics so that operating machines can run optimally. Idle times are avoided due to a continuous material flow.
Josef Eibl, Owner of Josef Eibl GmbH: "No human is as conscientious, persistent, and fast as our storage system. Operation runs smoothly and more calculable, also on quick shots. We save to employees, who we need more urgent in other places. Furthermore, the storage system detects slow sellers and submits utilization proposals."
Many advantages for the production
The storage systems, classified into the three series TLF 211, TLF 411, and TLF 810, solve the logistical requirements at the beginning of the process chain. They do not differ in their basic function. In all series, this is to enable the optimum value creation at the very beginning of the production chain. Means: No matter which storage system is used, it is always about material flow optimization, transparency in material stock, and to maximize the output of the linked operating machines.
Frank and Dirk Witte, managing partners Georg Meyer Table Factory: "For us the production line is a huge step ahead and a good investment in the future. Handling times have considerably reduced and the machine's utilization ratio has increased. It's a fun to operate the machine."
The specific requirements of the customer decide which storage system will when be used. These are, for example, material throughput per day/shift, material type, single weight of the heaviest panel in the storage system, or the available space at the installation location. If these aspects are known, I am able to configure a storage system for my customer thus individually that it is tailored to his requirements like a made-to-measure suit, but at the same time is not more complex in the order process than a series product.
The decisive competition advantage by the use of a storage system arises through the factors time, transparency, and cost control. Outstanding characteristics are process safety, material overview, offcut management, and the structured process. On top of that, horizontal storage systems offer much leeway in combination with operating machines and in panel variety. They are the perfect solution for an efficient production.
Back to List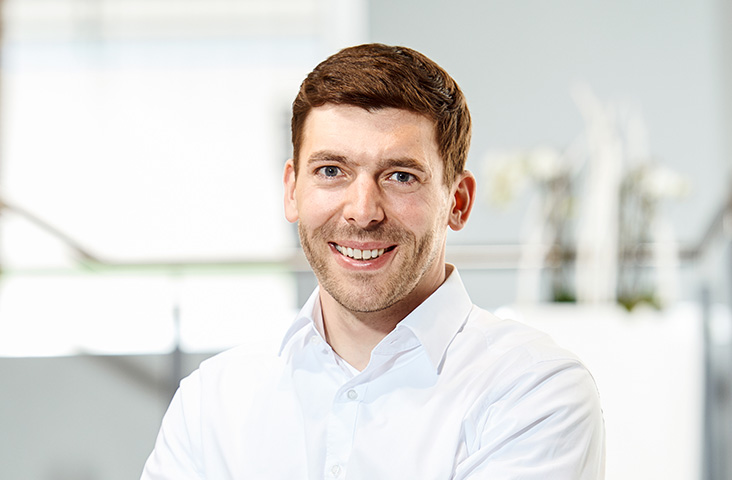 That's how your colleagues produce