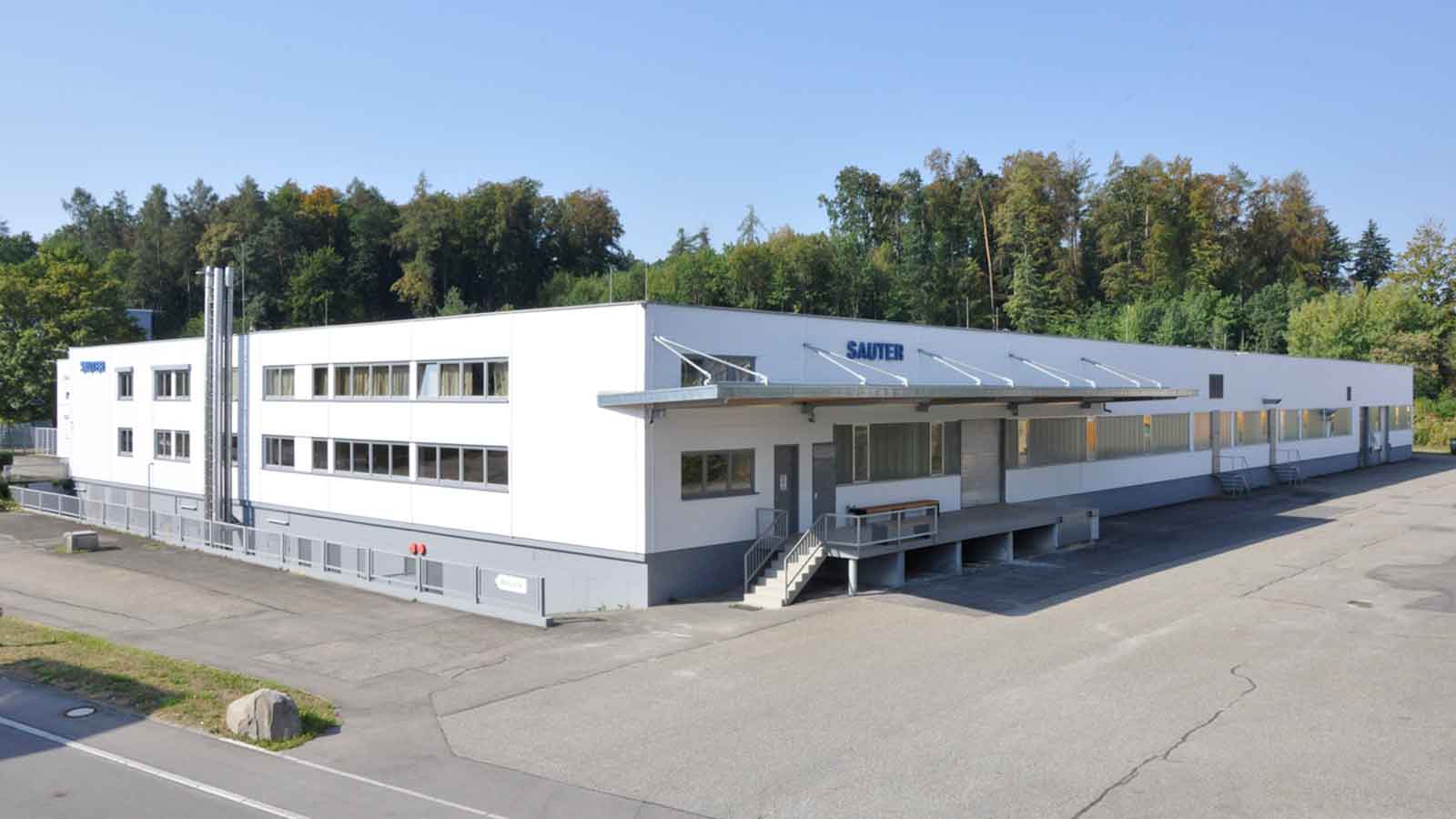 Maintenance & Inspection: "Machines need full power"
Find out in this interview why Sauter GmbH places a great importance on regular maintenance and inspections of its machinery.
"In our opinion, regular inspections and maintenance mean that a machine can be used for quite a while longer. We thus have our machines constantly in view and can plan ahead better."

Markus Kemptner, Sauter GmbH, Überlingen
At Sauter GmbH, the machines are a significant factor in the company's success. They must always produce reliably at top performance and obviously need their full power to do so. This is one of the reasons why the Überlingen-based company places great importance on regular maintenance of its machinery.

HOMAG: The demands placed on your machines are high, and top performance is what you demand of your machines every day. At the same time, you must have complete confidence in their performance. What role and importance does machine maintenance have in your company? And why did you decide in favor of maintenance by the manufacturer?
Markus Kempter: "Although we are a small company, we have – due to our company history – serial manufacturer genes. Therefore, high productivity and availability of the production equipment is important to us. Regular maintenance by the manufacturer is indispensable from our point of view in order to prevent possible malfunctions as best as possible. Performing maintenance on the machines ourselves is out of the question for us, because that is a job for experts. The machine manufacturer knows the technology, control and functions of the machine like no one else and naturally has a much more trained eye as well as an enormous wealth of experience when it comes to maintenance. With this in mind, we signed a maintenance contract with HOMAG back in 1998.
Additionally, we have always attached the same great importance to the choice of service technician, because he should always be the same if possible. He accompanies the machine with us over the years, thus knows every peculiarity, small specialties and can thus set the right priorities during maintenance. An example: During an inspection, a spindle has become somewhat conspicuous, but not yet in such a way that it needs to be replaced. During the next maintenance, the technician can then pay special attention to this spindle and analyze the changes in detail."
HOMAG: Do you then agree that machine quality also depends on regular maintenance being carried out?
Clemens Mayer: "Of course, the machine quality also has a lot to do with it. The higher the quality of the machine, the more important regular protection is. At the same time, it depends on how much stress I put on my machine, i.e. what I produce with the machine and what load levels occur. In our case, among other things, we process highly compressed MDF boards, which of course also puts a lot of stress on our spindles.
The machines need their full power, so the condition of the machine must also be checked regularly. After all, we can't expect a machine that has been producing at the limit for 5 years, that is not checked regularly, to work flawlessly for a long time."
Markus Kempter: "Exactly. In our opinion, regular inspections and maintenance mean that a machine can be used for quite a while longer and its availability remains at a high level. As a result, we have our machines constantly in view and can thus plan ahead better in many respects."
HOMAG: Have service costs become more predictable for you?
Markus Kempter:"If the service costs are divided into the costs for maintenance and for spare parts, the maintenance costs are completely transparent and plannable due to the contractual agreement. However, the costs for spare parts cannot be planned completely in advance. However, the need for spare parts often becomes apparent months in advance and can then be planned from maintenance date to maintenance date."
Clemens Mayer: "A good example was certainly an incident about 4 months ago. One of our spindles failed. However, the spindle's defect had been announced during maintenance for about 1 year. But our service technician gave the green light that it will still work for a while. So we had enough time to get offers and compare them until the spindles really had to be replaced. The failure was therefore neither surprising nor did we have to rush into a repair. The last unplanned machine failure on our CNC machines was certainly 4 years ago, which also reinforces our statement that maintenance is worthwhile in the long term."
HOMAG: Approximately how many service cases do you have per month?
Clemens Mayer: "That's hard to say, I would estimate one every two months. But these are usually not machine failures, but rather connection problems, complex operator issues or unknown error messages."
HOMAG: And how often would you say you have technical machine defects?
Clemens Mayer: "We have almost no technical machine defects and no consequential damage caused by wear parts either. Wearing parts are identified during maintenance and conspicuous parts are observed. The HOMAG technician simply has a much better and naturally more trained eye for this than we do ourselves. We only have real downtimes a maximum of 1-2 times a year."
HOMAG: Finally, one last question: How do you rate our iPackage service contract solution, especially with regard to the hotline?
Markus Kempter: "We see the advantage of the iPackage quite clearly in the combination of hotline and machine inspection. In other words, it's an all-inclusive package, which we find perfect. The fact that the hotline is also included means that there is no longer any great inhibition to call with minor questions. This makes it easier to ask questions, which then also help with operation and make us faster."
HOMAG: Thank you very much for this interesting and very informative interview. We look forward to a continued excellent partnership and cooperation.
Back to List