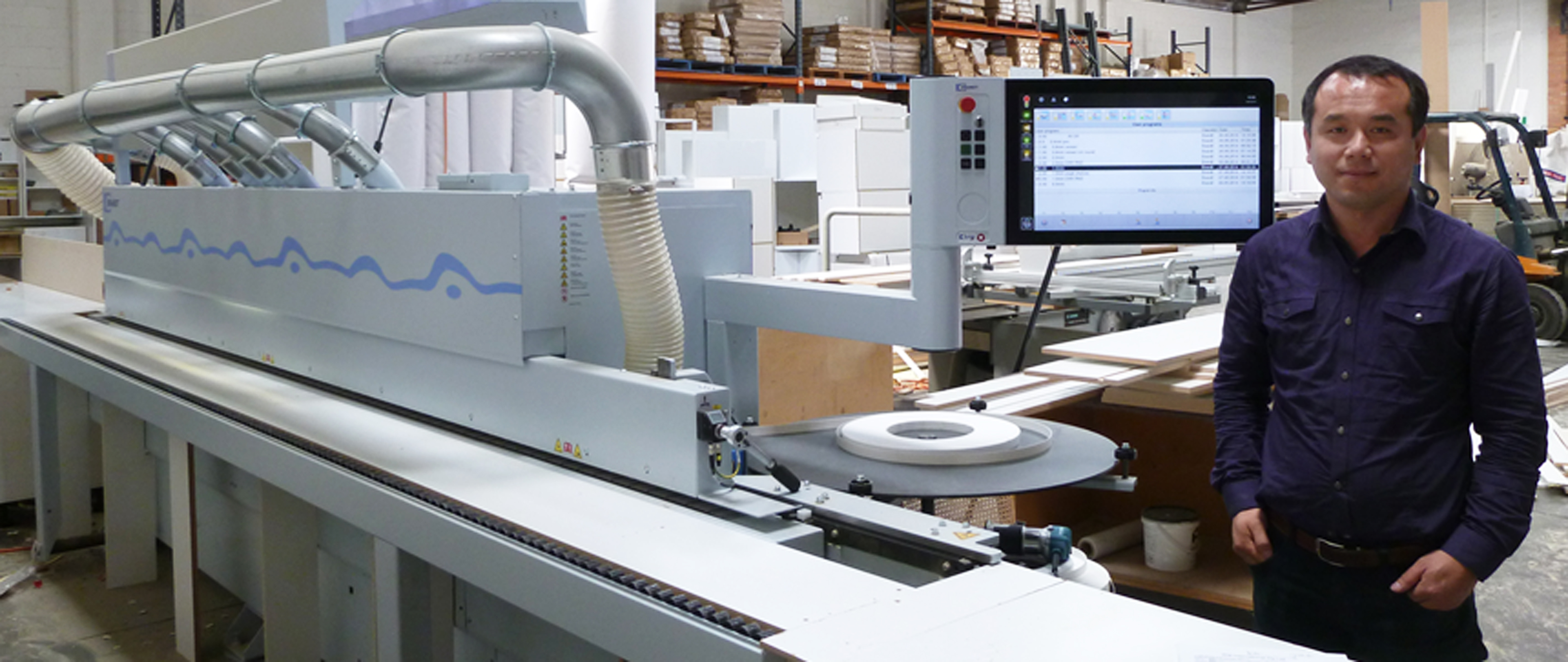 Kitchen Direct steps up for quality with a BRANDT Ambition edgebander
Better finishes, higher speed and more efficiency have not only improved the product quality but also the whole production process for the Sydney-based company Kitchen Direct and its owner Alex Wang.
The consequences of getting the right equipment can make a huge difference to profit and efficiency. Therefore, Kitchen Direct has recently purchased the German-made BRANDT Ambition 1440 FC edgebander with powerTouch.
"The investment has been absolutely the right decision," states Alex Wang. "Everyone here loves the BRANDT".
Alex Wang appreciates the new multitouch screen powerTouch. The new controller generation allows the user swiping, tapping, zooming and scrolling like the smart phones we use very day.
With an annual production of 2,000 edgebanding machines, BRANDT is a world leader in its market segment. In order to serve especially the Australian market, all machines are purpose-built to the required specifications.

Depending on individual requirements such as manufacturing capacity or workshop size, the BRANDT Ambition is available in different unit combinations.
Back to List