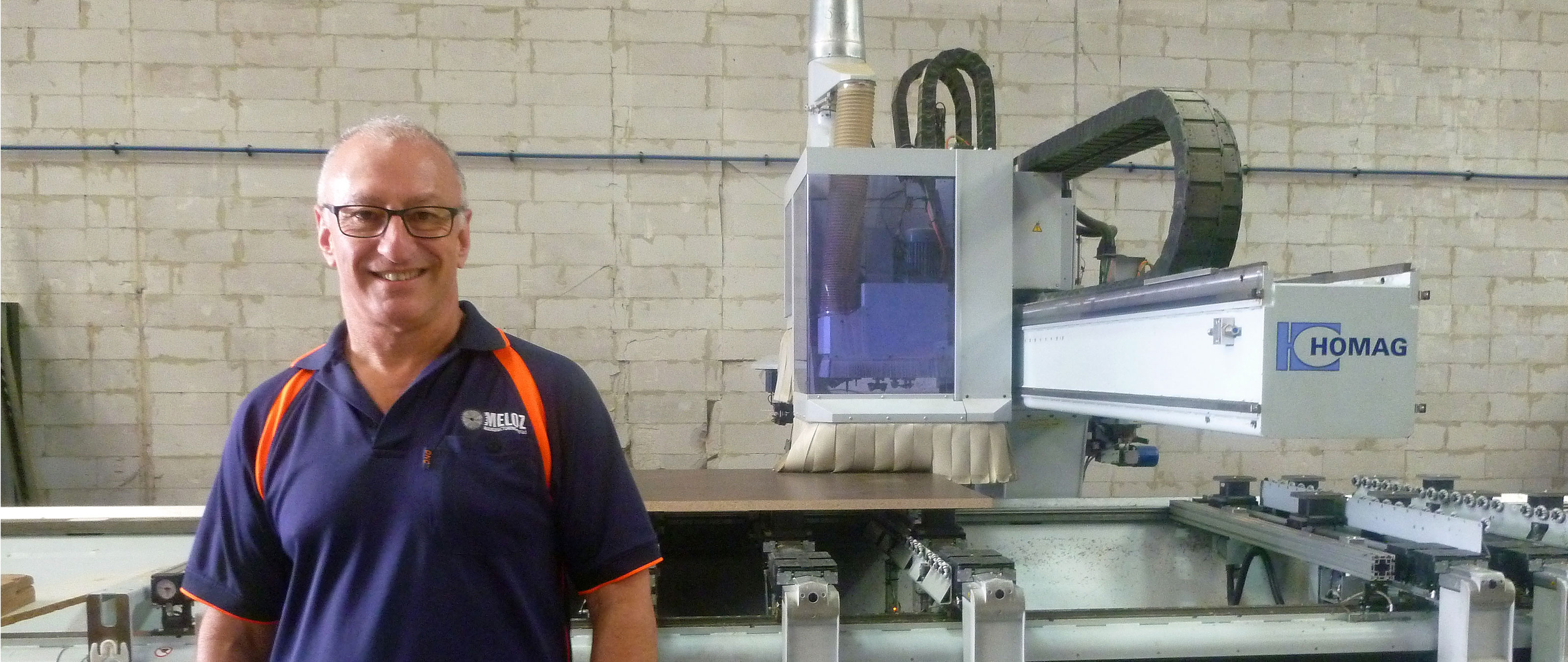 Increased productivity by about 30 per cent
Providing competitive pricing, short lead times and a high quality product to their clients, Meloz Manufacturing has been continuously investing in up-to-date leading edge technology and software.
"It was driven by growth."

Geoff Meskin, Director, Meloz Manufacturing
The article was first published in the AWISA Magazine, Autumn edition 2017.
www.awisa.com
Meloz Manufacturing was established in May 2011. Located in the Sydney suburb of Mascot, they specialise in the manufacture of custom designed office furniture.
They boast a 3,000 square meter factory with high-tech precision machinery from HOMAG which includes a storage system TLF 211, BAZ CNC, beam saw, Ambition edgebander and a Vantage CNC nesting machine.
The last six years have been a steep learning curve, coming from zero-basis from a manufacturing perspective, starting with tops only and progressing to end-to-end joinery design, manufacture and assembly. With the latest upgrades in smarter technologies, Meloz has also invested heavily in training and production processes to ensure flexibility and the ability to design and manufacture a diverse range of products.
Geoff Meskin, Director of Meloz Manufacturing, takes a closer look at the latest investments and explains the big impact of machinery.
What role does technology play for you in leading a manufacturing business?
"For me the technology is 99 per cent of what we do. I guess that's why we initially selected HOMAG as our preferred supplier. We built up a very good relationship with Grant Jones who is a technical specialist and later on with the HOMAG service team. None of us in the organisation originally came from a traditional carpentry and joinery background, so for us it was all driven by the technology and subsequently, lead to us employing people who are skilled in all those fields."
Why did you decide to invest in a TLF 211 storage system?
"It was driven by growth. We initially had our board stored in a racking system against the wall. Based on what we were manufacturing on a given day, the forklift driver used to start sorting the board at 5.30 in the morning and we really only started processing at 10.30/11. We were comfortable with our manufacturing process to that stage but we needed to dramatically increase our daily production volumes. Based on that and the foresight of my business partners, we were driven towards increasing our output, keeping our staff overheads down and implementing the latest technologies."
What has changed after the installation of the storage system was completed?
"Increases in our turnover and improved quality and processes have led to increased productivity by at least 30 per cent, which in turn allows us to accommodate all of our customer's requirements. The advantage that we have is that we can manufacture and turnaround products at very short notice."
Why did you decide to partner with HOMAG?
"Grant Jones invested a huge amount of time in guiding us through the decision making process and also the factory layout and design. Additionally, we were very comfortable with the German technology. We visited a number of sites around in Sydney and the common feedback we've got was that the technology is very stable, very easy to work with and is backed up with a good network of support and infrastructure personnel."
Where do you see Meloz Manufacturing moving to in the future?
"From a growth perspective we have addressed the workflow processes from throughput of the board coming in to the factory, to processing and stock management levels of the board and all the other components that are needed to make a successful manufacturing enterprise. Our long-term goals will be driven by volume, maximising our throughput and keeping over overheads down to a manageable level. If we manage all these components, which are fundamental to running a business like this, we won't be limited to what we are able to deliver to our customers."
Back to List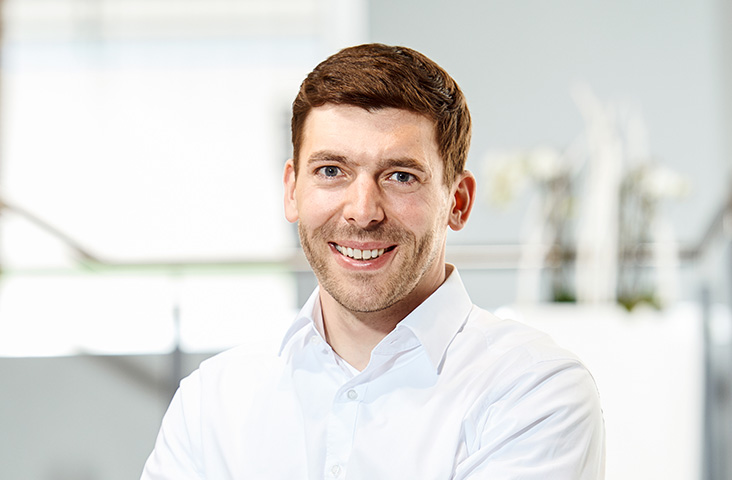 That's how your colleagues produce