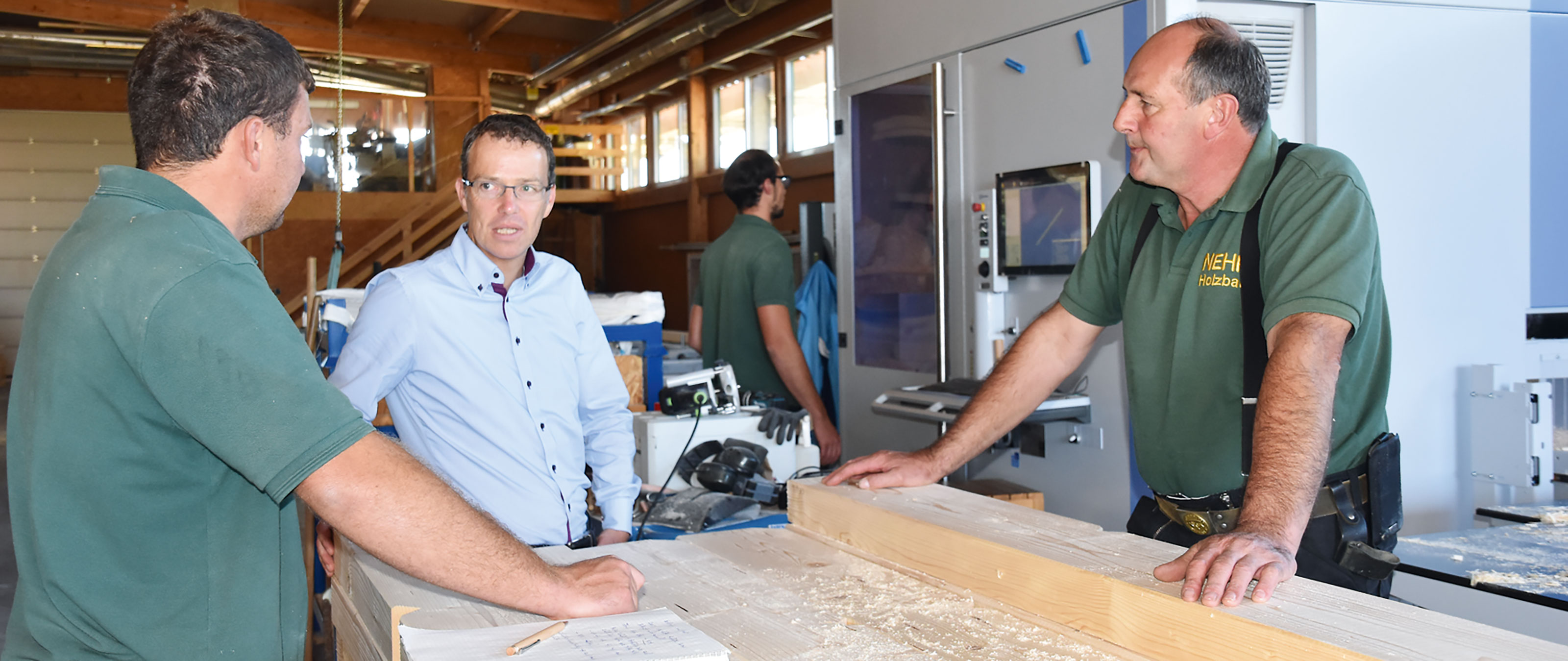 "In, through, out, away...
... is exactly the way a carpentry machine should work," gushes timber construction specialist Hans Nehr. Satisfied customers come back. And sometimes quicker than you think. Timber construction specialist Hans Nehr had no intention of buying a new carpentry machine. He had only been using his WBS 140 for three years. But everybody was so happy with it that the orders soon exceeded the capacities. His sons finally persuaded him to invest in the faster WBZ 160 carpentry machine.
"We are impressed by the compact design of the WEINMANN concept. It's ideal for carpentry firms."

Hans Nehr, Holzbau Nehr
An article from the specialist magazine Holzkurzier, 10 / 2016, www.timber-online.net.
In addition to timber houses and roof trusses, his Holzbau Nehr company in Unterhaid, Germany, offers a commercial beam service for carpentry firms in the area. Using the WEINMANN WBS 140 carpentry machine purchased three years ago, the family-owned company with 15 employees produced classic timber connections so quickly and precisely that everyone was delighted and demand increased.
Faster with a second unit
Hans Nehr's sons Tobias and Manuel, who also work in the company, finally persuaded him to order the faster WEINMANN WBZ 160 carpentry machine. This machine has a second unit with two spindles and thus reduces the time lost when changing tools. And Nehr is not the only person to switch to this machine, according to Wolfgang Horn, Head of Sales and Marketing at WEINMANN in St. Johann-Lonsingen, Germany. Some businesses have acquired a taste for it and changed to the new machine, he claims. However, according to him, nothing is lost either because there is great demand for the WBS 140, even second hand. Three interested parties contacted Nehr straight away – one even coming from Holland.
Flying change
A clearly impressed Nehr relates how the delivery and commissioning of the new machine took less than a week. On Friday, the employees were working with the WBS 140 as usual. Over the weekend, this machine was disconnected, taken away, and cleaned. The brand-new WBZ 160 was delivered on Monday and the employees were working with it on Thursday. "We always supply a fully functioning machine including tools and we are present at the commissioning," says Horn. Training and support in the initial phase is part of the service. Nehr forwent this as they already knew the system. For any queries or problems, WEINMANN also offers a hotline that the carpenters are free to use.
Compact and flexible
What does the Nehr family like so much about the WEINMANN machines? In addition to the speed and precision, Hans Nehr also mentions the compactness of the machine. "In contrast to machines on which all work steps take place in succession and the system has a correspondingly long length, we are impressed by the compact design of the WEINMANN concept. It's ideal for carpentry firms." Horn agrees: The WEINMANN carpentry machines are tailored to the needs of carpenters and manufacturers of prefabricated houses, usually small and medium-sized businesses. The WBZ 160, with an infeed and outfeed for beams as long as 13 m, requires an installation space of around only 160 m². The compact five-axis units with short levers reduce the vibrations and forces applied during processing and thus extend the life of the machine. High-quality drive units and servo motors, like those found in metalworking, ensure optimal repeat accuracy for angle and length settings. The sound-insulated housing means that conversations can be held even when the machine is running. Additional equipment includes an automatic beam feeder with separator, an inkjet printer for labeling the components, and an underfloor unit for six-sided processing in one throughfeed. The automatic central lubrication system is standard on all WEINMANN carpentry machines. The main axes are lubricated in selected cycles without any intervention. Hans Nehr smiles as, based on his many years of experience, he answers the question about whether this is really necessary: "Anything that can be automated saves stress."
Images: specialist magazine Holzkurier / Dagmar Holley.
Back to List
Downloads
Holzbau Nehr is a family business and is already in the 5th generation. They produce individual roof constructions with the WEINMANN carpentry machine.
Website of Holzbau Nehr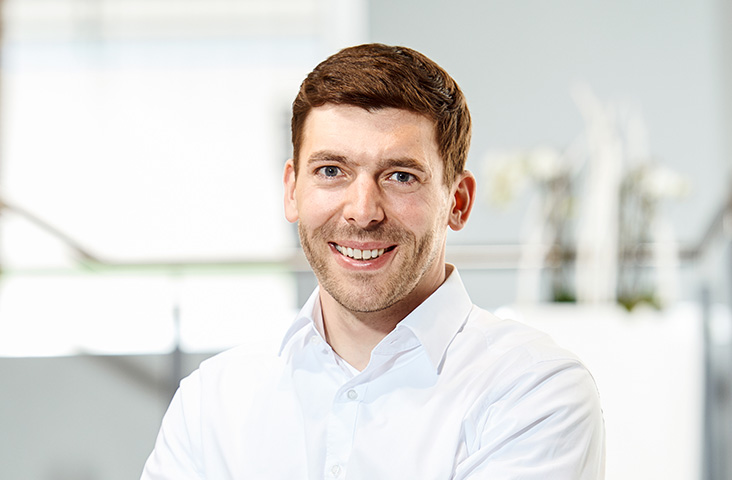 That's how your colleagues produce