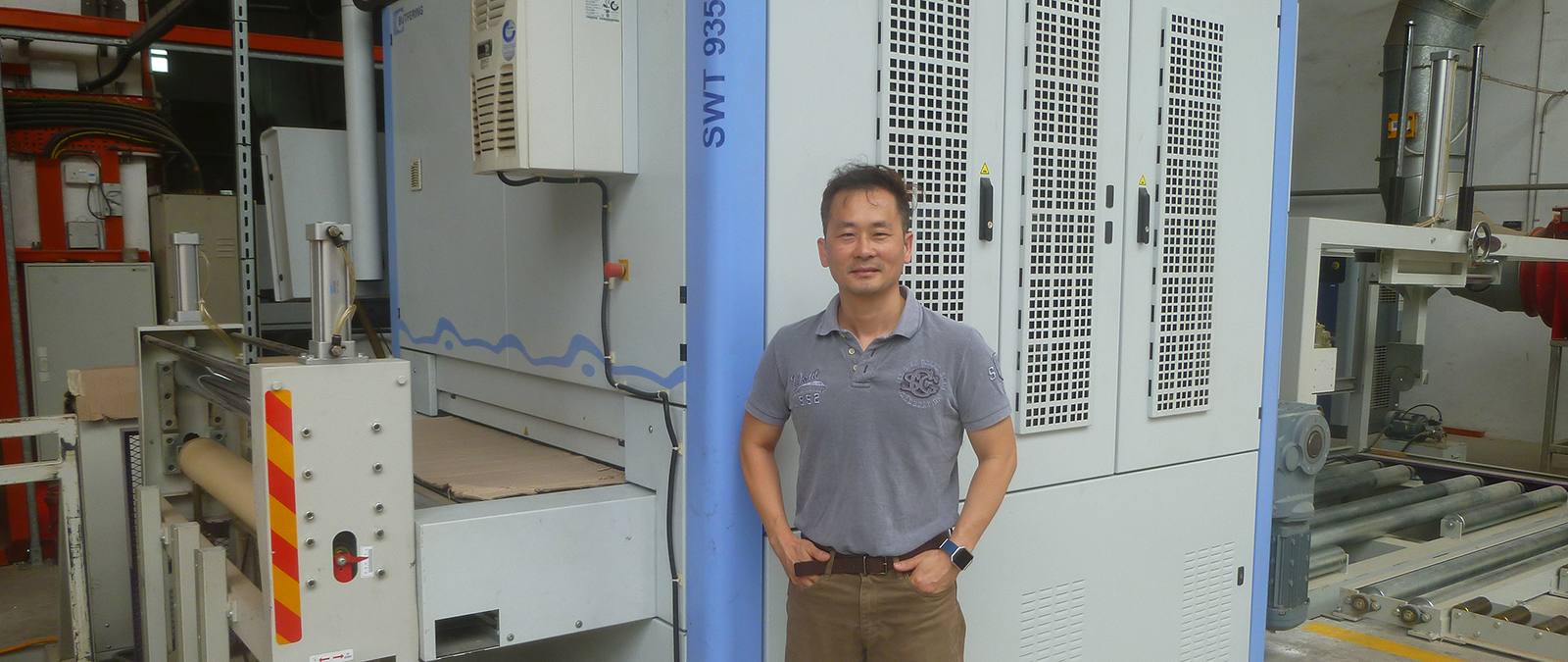 Growth thanks to smart investments
Since opening its doors 31 years ago, Sen Wan Timber ('Senwan') has grown to become one of Singapore's largest suppliers of timber and plywood
Since opening its doors 31 years ago, Sen Wan Timber ('Senwan') has grown to become one of Singapore's largest suppliers of timber, plywood, and a range of other products to various local industries including construction, marine, furniture and interior fit-outs and engineering. Ashton Chan belongs to the second-generation leaders that has joined his parents who founded the business.
A need for innovation
In this modern era of technology, the company's leaders believe in combining their proprietary skills and know how with technologies to deliver high quality furnishing materials and services to their customers. About five years ago, Ashton began to consider innovations that could carry the business forward.
"You either invest in new technology or you leave it and lose out," Ashton says. "Singapore has a massive labour issue and land is expensive. The only way to excel and increase productivity is through high tech machines; in particular automation solutions and intelligent software,"
In order to get the right support, Senwan teamed up with HOMAG Asia and invested in new machinery and software. Since then, the business has been growing and further expansion is planned.
He currently owns a BHX 050 drilling centre, a panel saw HPP300, a sanding machine SWT 935 profiline and two Ambition edge banders (now CENTATEQ, SAWTEQ and SANDTEQ) which he says "has led to an improvement in quality and productivity,".
woodCAD|CAM software: key for customised jobs
As a result of its conscious effort to expand their business value chain vertically, in addition to being a raw materials supplier, Senwan provides a one-stop solution to customers for their residential and commercial construction projects, fabricating built-in furniture and fittings based on their project requirements.
Not long ago, when he started to furnish newly constructed condominiums, Ashton realised he would need a smart solution to deal with the increasing demand for customised furniture that is fast to fabricate, high in quality and competitively priced. That was when he started to seriously look into automation technology and decided to invest in amongst others, HOMAG's woodCADCAM software (WCC).
The software allows him to parametrically 3D design a high variety of cabinets. Thanks to the power of variables, users are able to create and modify any cabinet or unit very quickly. WCC comes with the option of a customised library which can be modified anytime.
No investment, no growth
With HOMAG, Ashton feels well looked after and "As a result of my past experience using HOMAG machines and software, I have a very high level of confidence in HOMAG's products and services."
In contrast, there were times when he had had negative experiences while dealing with other machinery suppliers whom he feels tend to be fast to put blame on the customer for operation issues encountered.
"From HOMAG we get helpful service – and so far, we haven't had a major breakdown yet."
"I have spent a lot of time and effort getting used to the machines before I actually reap the benefits. In our relatively backwards trade, many companies don't invest. But without investments, there will be no growth or success."
Intelligent factory planning
After moving into their current and bigger premises about two years ago, Senwan started to plan for their next phase of growth and engaged HOMAG's consulting service Schuler to provide suggestions to optimise factory space and production facilities for a potential future site. Senwan's factory is located in Sungei Kadut in their own building standing on a 4-acres and the highly efficient operation employs up to 50 staff. Looking forward, Ashton is working on plans to expand to a new building and is keen to once again to partner with HOMAG in the journey.
Back to List