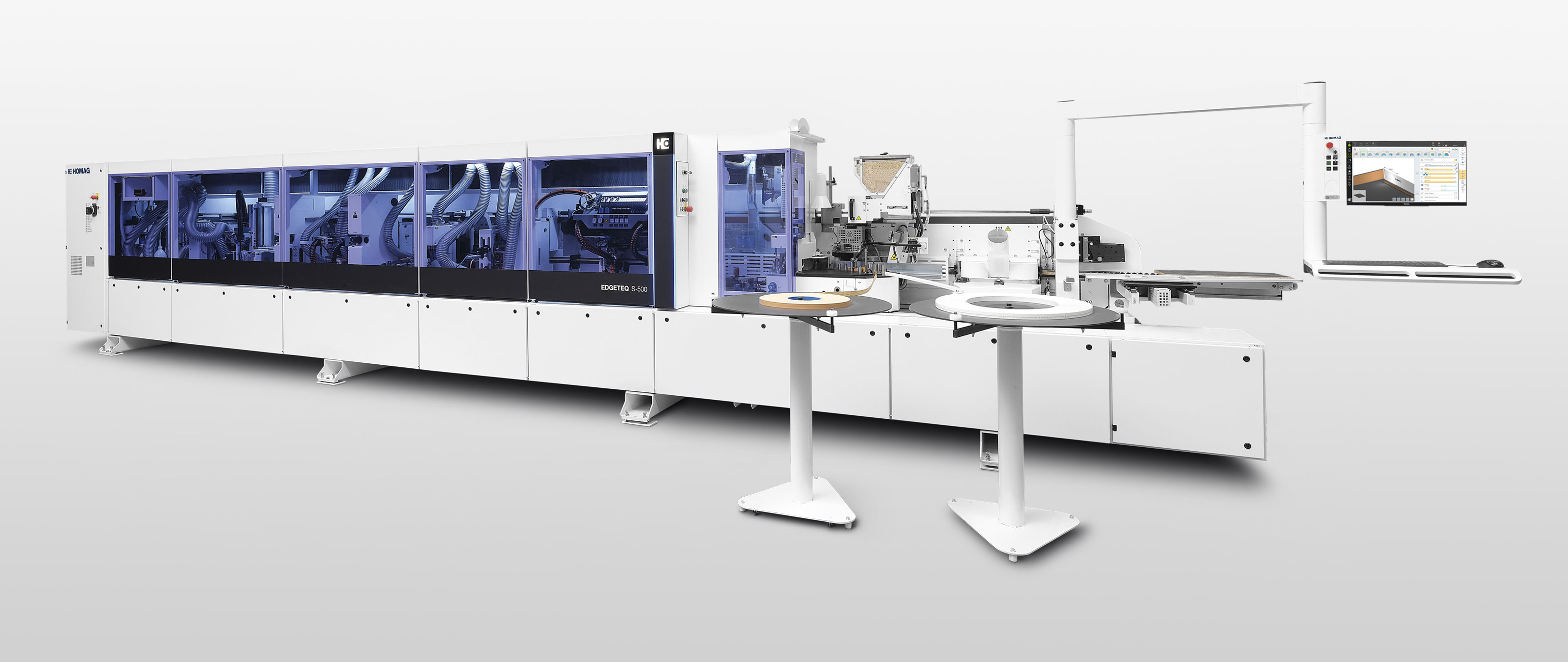 Browns 2000 select HOMAG for new 60 metre laser edge banding line
Established in 1983, Browns 2000 is a family owned and managed business with a manufacturing facility of over 300,000 sq. ft. in Northumberland. The state of the art factory is equipped with the latest machinery to provide high quality doors and components to the kitchen, bathroom and bedroom trades.
It was a big decision to step away from an existing supplier, but going with HOMAG has proved to be the right decision. The quality, reliability and speed are impressive.

Graeme Brown, Son of Browns 2000 founder
"We currently manufacture over 25,000 made to measure doors and glass splashbacks every week," explains Graeme Brown, son of the founder. He continues, "The popularity of our Glacier range has been increasing since its launch and the number of colours and finishes on offer continues to expand year on year.
"As with any successful business, our aim is to stay one step ahead of the demand from our customers. Our philosophy of investing in the best machinery on the market has put us in good stead with our customers who appreciate that we put our money where our mouth is and buy the best equipment available. This gives them confidence and peace of mind that we will always deliver a quality product on time and at a competitive price."
Investing in a new laser edge banding line
"To keep ahead of demand we made the decision to invest in an advanced laser edge banding line. We had been using Italian laser edge banders for some time, but it was a manual process which was time-consuming and expensive. We wanted to automate the process, speed it up and yet at the same time improve the quality of the finished products.
"When faced with such a significant investment there is a temptation to fall back on what you are familiar with. At Browns 2000, however, we take a different stance. We always approach such capital expenditure decisions with a completely open mind, the aim being to find the right long-term solution for the business; we refuse to take the easy or perceived 'safe' route.
"Consequently, we evaluated all the options on the market to see which would best suit our needs. The quality of the machinery out there is very high and most solutions would probably do an OK job. We, however, wanted more; it was vital that this investment would deliver from the word go in every sense of the word.
"The equipment had to be reliable leading edge technology that would future-proof our manufacturing to keep us competitive in the years ahead. It had to perform to the exacting quality standard our customers demand. It also had to be able to run at high speeds so we can maintain our record of meeting demanding lead times.
"Also, the relationship with the supplier had to be one of trust and openness. We expect fast responses if issues arise and with technologically advanced machinery they always will. From the outset, we found HOMAG to be truly professional. Simon Brooks went out of his way to make sure we were happy with the specification of the laser line. He is extremely knowledgeable and willing to help, so it really is a pleasure doing business with him."
A smooth and well-orchestrated installation
"The installation procedure was very thorough and everything went smoothly. Our production manager, Richard Jenkins, went over to Germany to see the line when it was built and make sure it was going to do exactly what we wanted it to. HOMAG builds and tests its lines completely at its factory prior to delivery which enabled us to be absolutely certain that the machinery did everything we required before it arrived.
"He was extremely satisfied with what he saw and so the installation was planned for December 2016 when we closed for the Christmas period. Once the machinery arrived, the engineers from Germany just got on with the job and we were fully operational by the end of February this year.
"They gave our operators three days training on site which went very well. Although it was a new software system for them and hence a steep learning curve, they found it very intuitive and were able to get to grips with it quickly.
"The edge banders have been 100 per cent reliable and are easy to use so it has enabled us to improve the finish of our doors and yet increase the volumes we are producing. This is key for our business and takes the pressure off us. Quality is vitally important, service is important too, but lead times are critical these days and this laser line just eats through work and makes our lives a lot easier."
A fast, reliable, automated laser edge banding line
"Previously, we had seven laser edge banders in total and the work was put through those machines. But there were a lot more manual operations, it took longer and we knew we had to improve the quality to remain competitive.
"The new laser line consists of four HOMAG KAL 370 profiLine laserTec edge banders with a feeding table at the front of the line and a rotary transfer unit in the middle. Each door or drawer component that requires edging on all four sides, passes first through the edge bander situated on the left and then is immediately cross transferred to the edge bander on the right where the opposite edge is applied.
"As each door exits the second edge bander it goes onto a rotary transfer unit which turns it 90 degrees ready for the next edge bander which is again on the left. After that it automatically goes through the last edge bander on the right, so at the end of the line some 60 metres from where it started, each component has had edging applied automatically to all four sides. The beauty of this line is that every single panel can be of a different size and the line can handle them all without the need for stoppage or adjustments.
"With the new line we can produce ten bespoke doors a minute which is significantly faster than we could achieve before. The high gloss and super matt finishes on our Glacier range of doors demand a premium quality finish and the new line is exceeding expectations on this front.
"We could have an order from a customer which has 30 different colours and 30 different sizes on it so we have to be able to produce these items quickly and with a high quality finish; the HOMAG laser line allows us to achieve this without slowing down production. The new laser line is so fast compared to our previous edge banders, it has released an incredible amount of production capacity which has allowed us to offer our customers an even better service
"It was a big decision to step away from an existing supplier, but going with HOMAG has proved to be the right decision. The quality, reliability and speed are impressive; it's been a tremendous investment for the business and we are looking forward to it paying for itself sooner rather than later," concludes Graeme Brown.
HOMAG KAL 370 profiLine laserTec edge bander
The KAL 370 profiLine laserTec edge bander is equipped for a wide range of edge banding applications and is ready for networked production. It offers high performance in a compact space and is suitable for processing of all kinds of edge materials including solid wood, coil and strip material, melamine, PVC, ABS, aluminium, acrylic and veneer edges.
It delivers optimum 'zero joint' edge quality with the edges and panels joined using an aligned laser beam whose oscillating action melts a wafer-thin function layer of the edging material
The HOMAG KAL 370 is maintenance-friendly and offers a greater economy due to minimised extraction output, low energy requirement and the best possible cost-to-performance ratio. With a wide choice of equipment the KAL 370 provides a high degree of flexibility and can be tailored to meet specific manufacturing requirements.
If you would like more information or a demonstration of any of the HOMAG edge banders, please contact us.
Back to List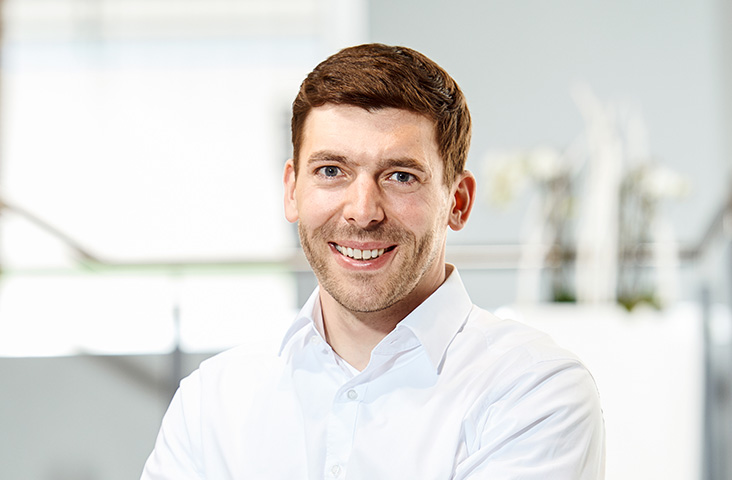 That's how your colleagues produce