tapio — The open eco system of the woodworking industry.
Connect your machines to tapio easily.
Thanks to the partnership between HOMAG and tapio, you can easily connect your machines to tapio and use products from tapio and all other partners.
First steps:
Visit www.tapio.one
Register as a customer
Create your machines
Define users for your company
Activate products in the shop
Load apps to your mobile devices or open the web apps in the browser
Log in to the apps with your tapio access data
Did you know?
In your customer account, you can check free of charge whether your machines are tapio-ready or whether an upgrade is available.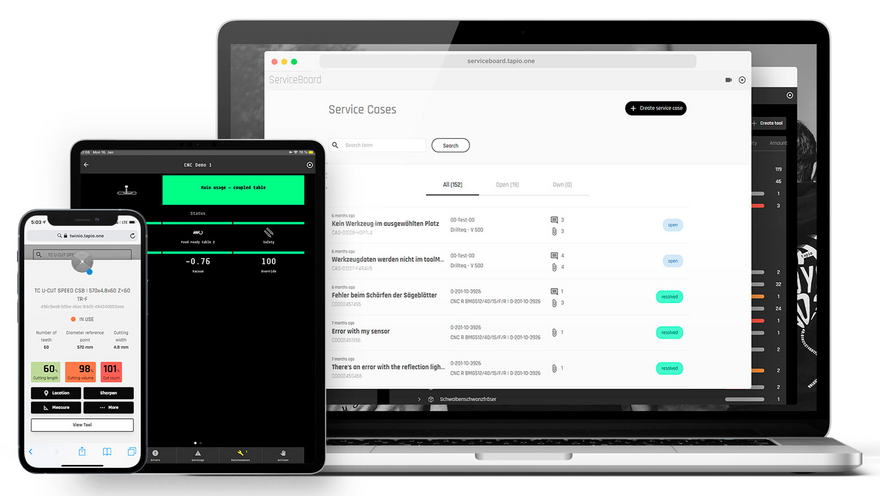 How you benefits:
Specific applications designed by the woodworking industry for the woodworking industry
Solutions with open interfaces for your production
One registration for using the entire eco system = one contact point for 1st Level Support
Countries and languages