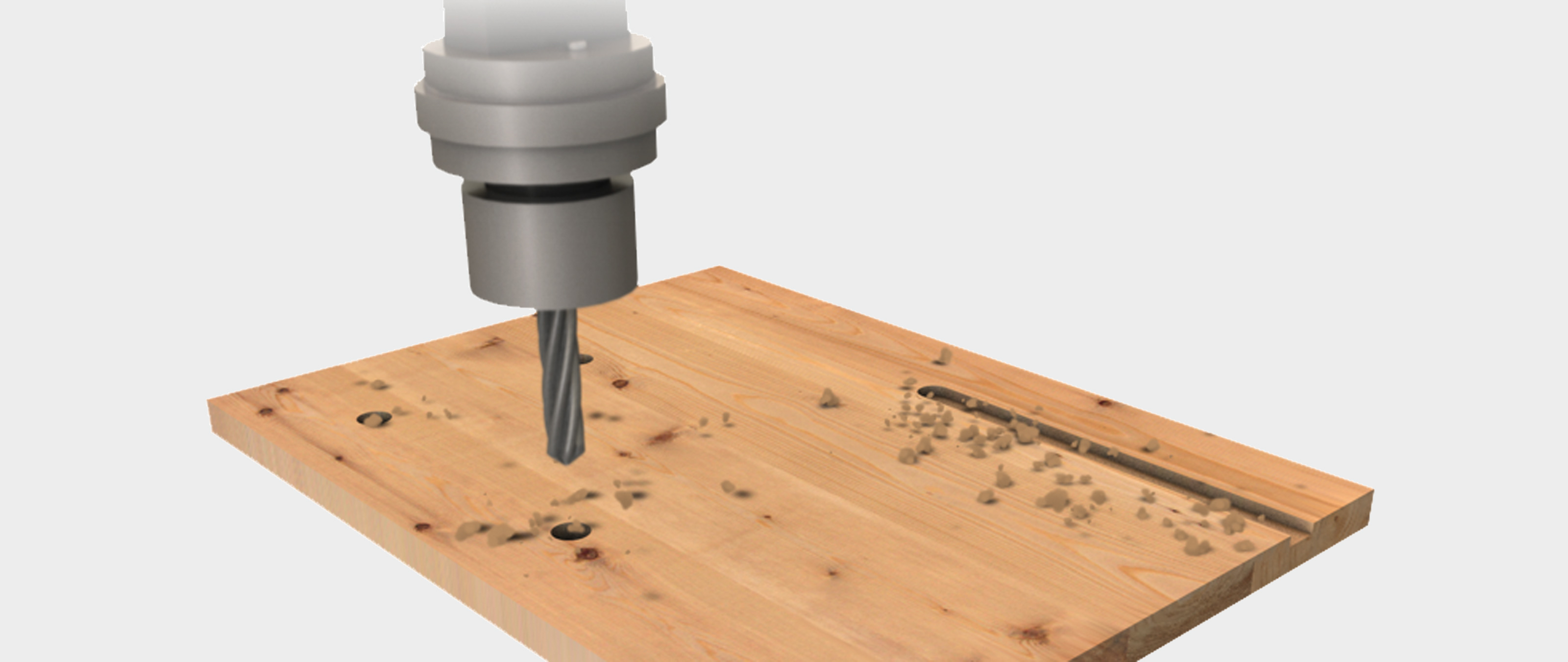 Cut Rite top feature: CNC processing and linking
Fast setup of your CNC machines? Really easy with this top feature.
With this top feature you can create programs for processing your orders on a CNC machine. Or you use programs that have already been created, e.g. in woodWOP. Once everything is ready, the programs are transferred online to your CNC machine. Your big advantage: labels can be applied to the parts at the saw and can contain bar codes and part drawings that you only need to scan at the CNC machine. The program then starts automatically. This simplifies the CNC processing of your parts, reduces the time required, minimizes errors and rationalizes your production process.
Benefits
Versatile, because processing steps such as drilling, grooving and contour routing, operations on all sides of the part, vacuum pod positions, dimension lines and pockets are all supported
Precise, as a result of accurate calculation of machining times for each part
Intelligently networked via link to woodWOP
Simple input of processing depths, tool speeds, tool path compensation and other tool-specific data

Direct transfer of data to most CNC-controlled processing centers possible – via MPR, DXF and other formats