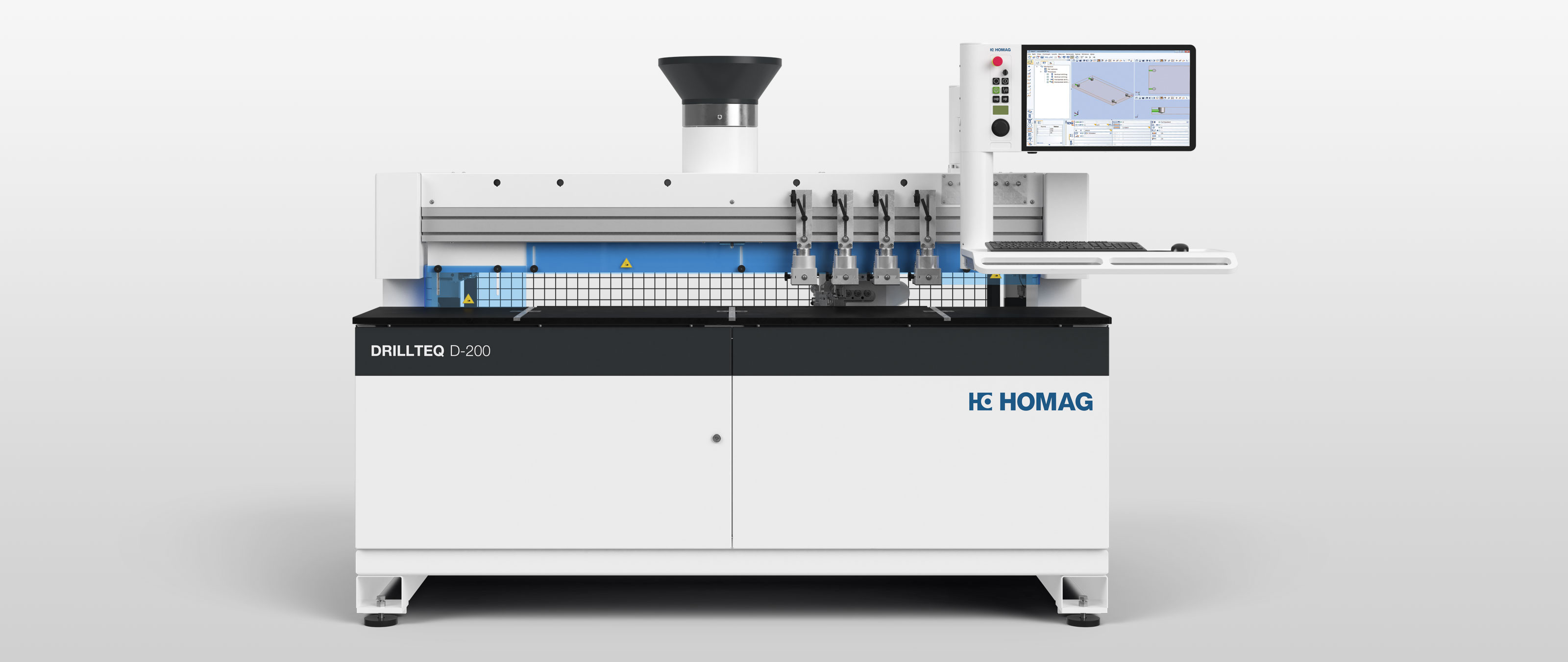 CNC-Drilling and Dowel Inserting Machine DRILLTEQ D-200
Drilling and doweling – and always keeping a tight grip on everything.
Whether as individual machine or complementary product in connection with a CNC processing center – the DRILLTEQ D-200 has two tasks: horizontal drilling and doweling. And that makes the machine more efficient than ever before.
(CNC-Bohr- und Dübeleintreibmaschine ABD 050/060)
Benefits
Horizontal drilling and doweling in one machine
Up to 3 individually selectable horizontal drilling spindles
Space allocation for up to 4 workpieces
Simple and fast material handling
Worldwide established, powerful HOMAG software woodWOP
Vibration conveyor for automatic and reliable feed of standard dowels with dimensions 8x30 mm or 8x35 mm

High-precision processing while horizontal drilling and doweling thanks to high-speed doweling and drilling unit

Manually adjustable length and thickness of clamping cylinders

Pneumatically lowerable side and centre stop

Low-noise and compact low-pressure glue pump with low energy consumption
| DRILLTEQ D-200 | Model 1 + 3 | Model 2 + 4 |
| --- | --- | --- |
| Workpiece length [mm] | 20 – 1,250 | 20 – 2,800 |
| Workpiece width [mm] | 20 – 800 | 20 – 800 |
| Workpiece thickness [mm] | 10 – 60 | 10 – 60 |
| Compressed air connection [Zoll] | R 1/2" | R 1/2" |
| Compressed air [bar] | min. 7 | min. 7 |
| Total connected voltage [kW] | ca. 4.5 | ca. 4.5 |
| Extraction connection [mm] | Ø 80 | Ø 80 |
| Total machine weight [kg] | approx. 1,100 | approx. 2,200 |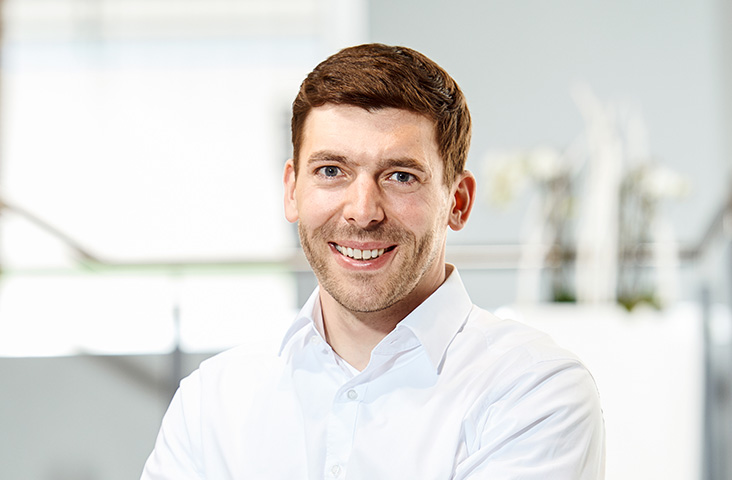 That's how your colleagues produce