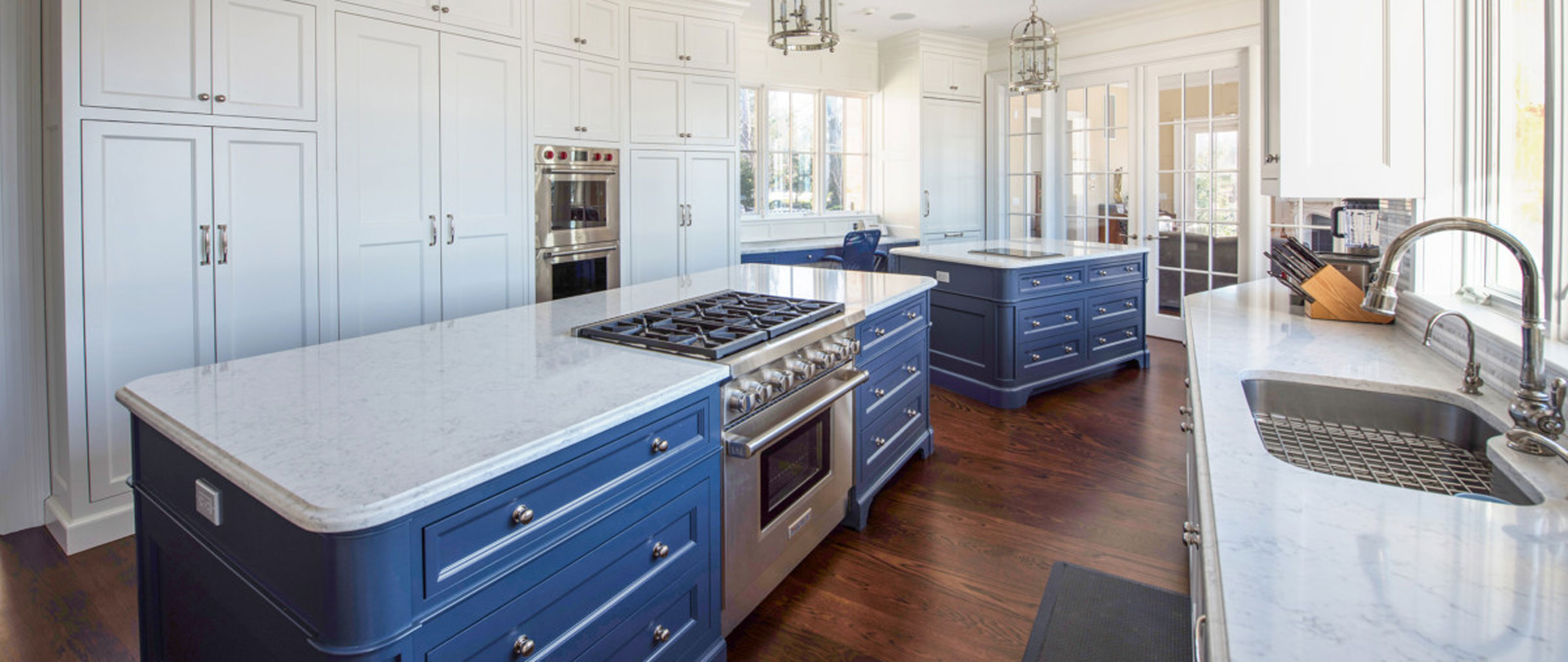 USA: Creating Amazing Spaces Out of Re-designed Operations
Rapidly growing custom cabinetry maker Ciuffo, leans on SCHULER Consulting to help maintain traditional family methods of production.
An article of the magazine HK, edition 1/2019.
Ciuffo Cabinetry, a high-end custom cabinetry maker, has been running its family business for the last 100 Years out of Long Island just outside of New York City. Over the years, they´ve experienced continued success and have now finally outgrown their existing facility. Ciuffo is now planning to move to a new facility nearby, a former bread production facility.
Ciuffo´s long family history has allowed them to master traditional methods of custom manufacturing, which their customers have come to expect. Even today, in order to provide their customers with the confidence of a custom product, all local home furniture requests are hand drawn and mastered by the three experienced draftswomen working at Ciuffo.
Ciuffo Cabinetry is therefore not just a furniture manufacturer, but a Long Island tradition. The company consists of a strong team of 40 people who are specialized in designing and manufacturing the finest custom kitchens, vanities, laundry and bathrooms, catering to the high-end, custom market. With a great portfolio full of top-class projects, it is clear that the Ciuffo family works hard to put their heart into all of their projects.
Over the years, the company has significantly grown, and with success comes the need for strategic expansion. The existing facility was becoming too small, and so in 2018 the family decided it was time to move to a larger facility. To ensure the future success of the company, they not only chose to move their factory, but also to set an aggressive growth target for the upcoming 5 years.
To ensure the success of these new targets, Ciuffo Cabinetry chose SCHULER Consulting to support them in their new production development as well as optimizing the existing information flow. By analyzing the existing production output, product engineering and material flow, SCHULER Consulting was able to extract key information to shape the future premises.
Optimizing Production
By analyzing the existing production output, SCHULER was able to calculate the projected part production quantities to make sure that future targets were achievable with the existing machinery. Consultants then observed the product engineering to look for potentials in reduction of production time and material waste. By analyzing the material flow, it became clear which production routes existed in the current facility and how these could be improved for the new facility.
The existing facility covers a rough 1000 square meters (750 square meters shop floor and 250 square meters office space), which revealed a tight production space for existing production machinery and skilled production employees. The newly chosen premises with 2600 square meters (2045 square meters shop floor, 420 square meters office and 135 square meters showroom) is therefore a tremendous improvement in terms of space and flow of the production processes.
With a combined production of "Face Frame" cabinets (solid wood framework, which is mounted to the visual front of the corpus box) and "Euro Style" cabinets (edge banded edges on the visual front of the corpus box), SCHULER Consulting found a way to clearly structure the complex production routes for both items. With a clear material flow in place throughout the complete shop floor, this will allow future handling procedures to go down and efficiency to go up. To ensure further production growth, the layout implementation was divided into two steps - these two steps will make it possible in the future to expand their newly purchased STORETEQ S-200 panel storage system (if required) and increase the panel storage capacity. By creating decisive implementation steps, the company can ensure a levelled production machinery output with appropriate capacity variables throughout the shop floor to avoid bottlenecks in production.
Improvements in Information Flow
The search for improvements within the existing information flow revealed a common problem rampant in the Furniture Industry – having non-standardized, non-transparent, and inflexible workflows. A clear flow diagram of the existing information flow (from order receipt to shipping) helped to point out current labor-intensive procedures and made it clear where gains were possible. By taking the potential improvements and implementing these in the newly developed layout, SCHULER Consulting was able to create a clear practical solution for Ciuffo´s future information flow.
Growing Together
SCHULER´s work, together with the expertise of the progressive Ciuffo Cabinetry team, made it possible to find a great solution for their future growth. The family business will now be able to make the move into the new premises, increase efficiency and enhance productivity, without sacrificing on the tradition that makes them who they are. The significantly improved information and material flow, together with the new and optimized production facility, prepares the company to be ready for the future.
Author: David Strom, SCHULER Consulting GmbH
Back to List