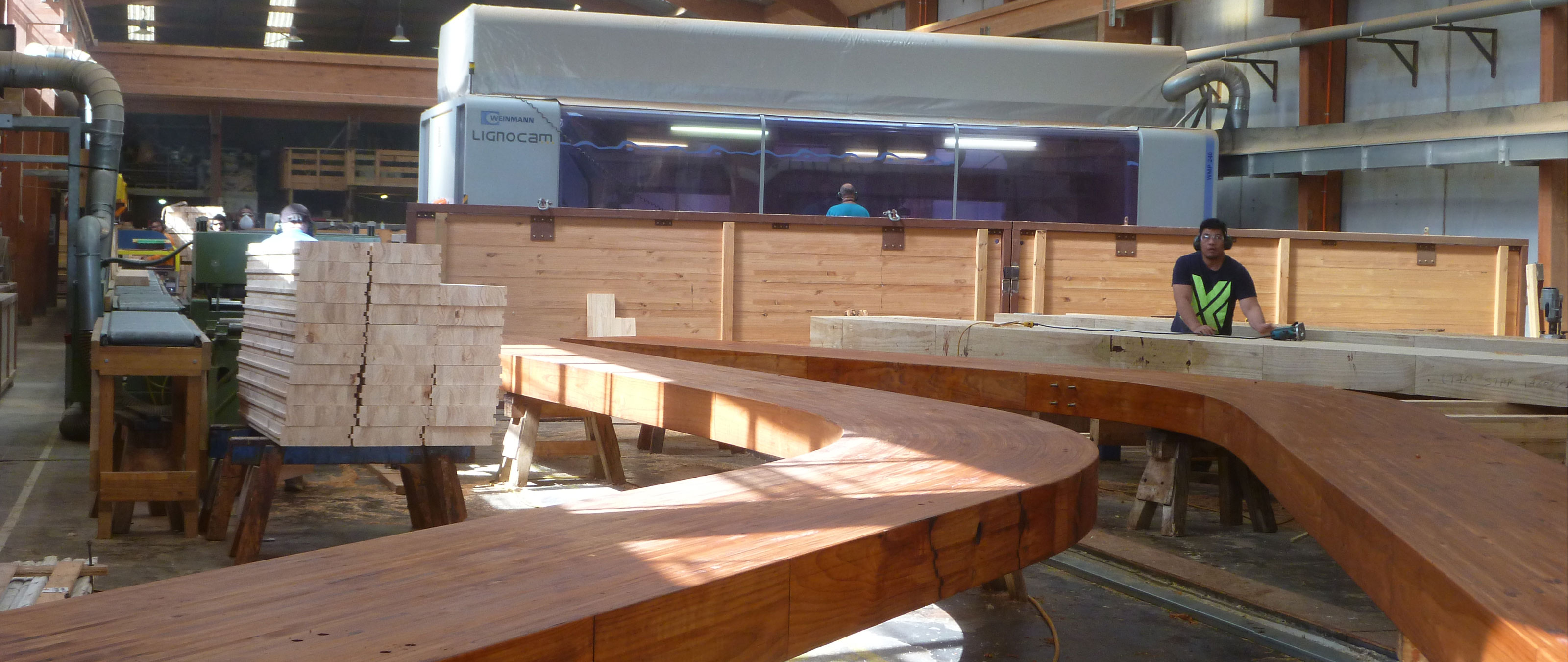 TimberLab Solutions: The CNC Processing Journey
Auckland-based TimberLab Solutions is Australasia's largest, most experienced, internationally recognised provider of customised structural engineered timber products.
"The 5-axis WMP was the machine that we needed to enable the level of repeated accuracy and detail we wanted to be able to offer."

Grant McIntosh, CEO TimberLab Solutions
The article was first published in the Built Offsite Magazine, May edition 2017.
With over 60 years of experience they offer innovative and efficient solutions for anyone working with engineered timber for both local and offshore customers.
After investing in one of the largest and most sophisticated woodworking machines currently available on the market, the company has been seeing further growth. TimberLab's Weinmann WMP 240 – part of the Homag Group – is over four metres high, nine metres across and running along rails stretching half the length of their factory (approx. 30 m).
The company's 5 axis CNC Gantry, weighing 10 tonnes, means they are able to offer specialist detailing and extremely efficient processing and finishing of complex timber structures.
Three questions to Grant McIntosh, CEO of TimberLab Solutions, about the company's historical development and the decision to move into CNC technology.
Q: Timberlab Solutions has a long history. How did all start?
McIntosh: We started in 1957 as McIntosh Timber Laminates. My grandfather was a cabinetmaker and decided it would be good to get into laminated timber. In 1958, together with my father they started manufacturing laminated timber beams. We looked at moving the company to another level and joined with another smaller glulam manufacturer in Auckland, called TimberBond Industries, and formed TimberLab Solutions. The company was formed in 2012 with a collaborative merger of these two companies and we are now working with Glulam, Laminated Veneer Lumber and other structural timber products.
Q: TimberLab has beeninvolved in numerous timber engineered projects all over the world. What makes the company unique?
McIntosh: What makes us a unique is the fact that we offer a solution. We can provide a total package from helping clients out at the early stages of design. We work alongside with architects and engineers helping them to find the best solution for their building without changing the actual building.
Q: Why did you decide to invest in CNC technology?
McIntosh: Keeping in the forefront of engineered timber solutions meant that we needed to provide customers and designers with the latest capabilities in developing new and efficient options. Previously we've done a lot of our work with hand tools and small woodworking machinery. The demands for more efficient connection detailing and complex shapes set us exploring the best technology and equipment. The 5-axis Weinmann WMP was the machine that we needed to enable the level of repeated accuracy and detail we wanted to be able to offer. Being able to provide complete prefabricated major commercial structures with all shaping, detailing and connections included means site installation for the contractors is much quicker and easier. The CNC technology is now taking us on a new journey and we are keen to work with designers to keep advancing the potential of engineered timber structures.
Back to List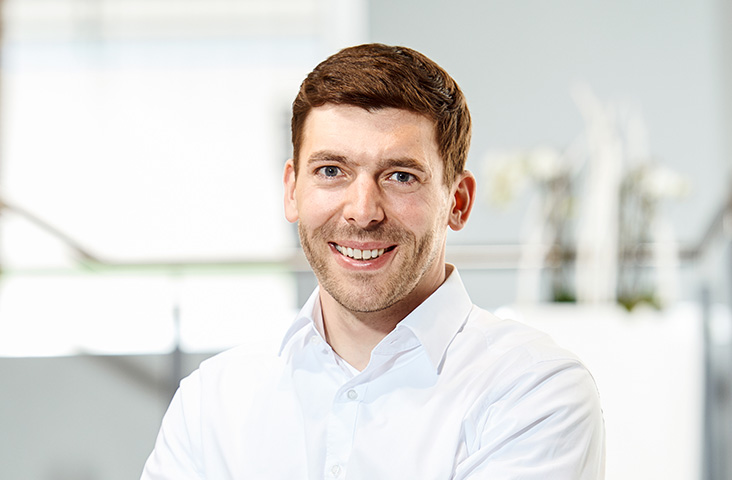 That's how your colleagues produce