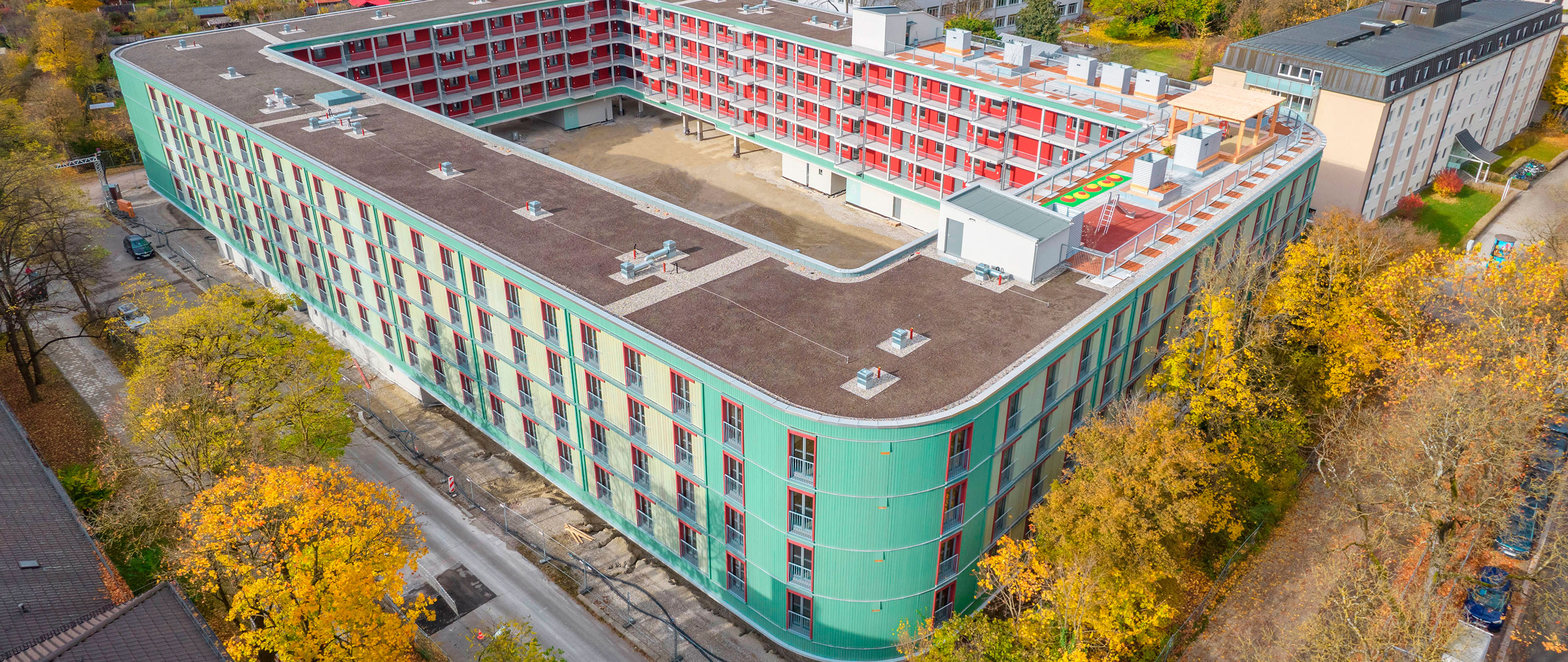 The world's wooden skyscrapers
Multi-story timber construction
"As you can imagine, these elements are really well suited to being prefabricated at a factory, using as much automation as possible."

Dr. Stefan Bockel, Market Segment Manager at WEINMANN
An article from the customer magazine performance issue 21 | 2022. More information is available here.
Semi-detached and detached houses of a timber construction have become a firm favorite on the market, taking an ever-increasing share away from houses constructed the conventional way using steel and cement. Rising demand for housing in urban areas plus soaring prices for materials and land are increasingly forcing developers to build upward.
Dr. Stefan Bockel, Market Segment Manager at WEINMANN, provides an insight into the world of multi-story timber construction.

Dr. Bockel, what is your definition of a multi-story building?

For us, multi-story timber construction refers to buildings in building classes 3, 4 or 5. These high-rise timber buildings are becoming more and more common, as are competing reports that the world's tallest timber building has been constructed in a particular region – good examples of this include the Mjøstårnet in Norway and the HoHo in Vienna. Although the total number of buildings constructed in Germany is certainly well below 100, multi-story timber construction is increasingly becoming a core segment for some manufacturers.

What specific requirements apply to the materials and methods used in this type of construction?

High-rise buildings in classes 4 and 5 are subject to very stringent requirements regarding fire protection and sound insulation. These types of buildings are often built from composites made of various materials in a solid wood or wood frame construction. Some buildings even feature hybrid constructions that include reinforced concrete. Ideally, the building design will make optimal use of the materials based on the properties that they offer. This approach not only ensures that the potential of timber construction can be fully utilized, but also saves valuable resources.

How does a multi-story timber construction project differ from a conventional detached house construction project in terms of planning, production and implementation?

In general, the structural requirements that apply to multi-story buildings are significantly more complex, meaning there is a lot more work involved to meet building law requirements and during the planning process. It is more common for the required elements to be produced with multiple layers than the elements produced for a conventional detached house. As you can imagine, these elements are really well suited to being prefabricated at a factory, using as much automation as possible. The same applies to cross-laminated timber components and the fact that they can be prefabricated to a large degree. During the actual build, it is obviously important not to underestimate the logistical challenges associated with a major construction project. Constructing a multi-story building differs significantly to constructing a detached house in terms of both the actual capacity of the warehouse making the components as well as the sequence and speed of construction process on the site.

What challenges and opportunities do you see in this field, particularly for woodworking shops?

Although lengthy approval procedures, stewardship (for example, if the timber construction company acts as a general contractor), material availability and short-term price increases can be challenging, there is also great potential for these companies. Homogeneous buildings allow a company to achieve economies of scale during work preparation, and there is less variability from frequent changes to the construction plans.
Aside from project management, supplying elements to medium-sized enterprises is another good way to be active or get involved in a multi-story construction project.
Companies can use large-scale projects with significant added value as an opportunity to employ additional subcontractors and increase the overall added value of their business. In addition, companies have an opportunity to further automate their production processes to compensate for the ever-present shortage of skilled workers.

What is the future of multi-story building construction?

Multi-story timber construction is already a well-established concept. There is no lack of social or political acceptance for these types of buildings. However, there is a need to adapt regional building regulations and to expand the definition of "high-rise buildings" so that multi-story buildings are deemed appropriate for any location. The groundwork has already been done – it will be interesting to see what comes next for the world's wooden skyscrapers. One thing is certain: They will only get taller!
Terhalle – New student apartments in Hanover
The Student Services team at the Leibniz University Hanover now manages a newly built 184-room student residence with study spaces and work rooms on the ground floor.
Ahaus-based joinery company Terhalle produced, supplied and assembled the timber frame construction for this project, which has a wall area of 3097 m², a larch facade with a gray varnish, 266 wooden windows, 4 doors and 2 emergency exit windows. All three components were prefabricated at the Terhalle factory before being transported to Hanover. The closed building shell was assembled on site in a single step.

Huber & Sohn – Dantebad II Munich
The Dantebad II apartment building in Munich has been completed as of January 2022, following a construction period of just 15 months. The five-story building with four residential floors features a wooden hybrid construction and houses 144 apartments over 8200 m². The four wooden floors were constructed from prefabricated surface elements over a working period of 18 weeks. The key principle of this project was to construct housing on an existing site in line with the concept of urban densification.
Back to List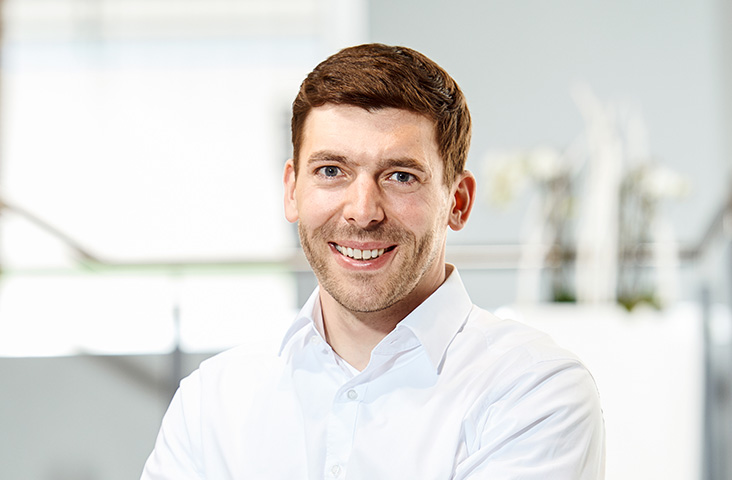 That's how your colleagues produce